Study T Levels at Exeter College
Exeter College is one of the first providers in the country to be offering the Government's new T Level qualifications; a technical-based qualification that is set to revolutionise technical education in the UK.
As a government-selected 'early adopter' of the new qualifications, Exeter College was the first College in Devon where you can study T Levels – see below for our full course listing.
How do I study T Levels?
The qualification follows on from GCSEs and will be the equivalent of three A Levels. T Levels combine classroom theory, practical learning and a three month industry placement to ensure students have the skills to thrive in the world of work. A two year course, T Levels aim to provide the knowledge and experience needed to open the door to highly skilled employment, higher level study or a Higher Apprenticeship.
As well as offering a clear line of sight to industry, T Levels are recognised by UCAS to support applications to study at university, with a starred distinction in a T Level being worth the equivalent of three A*s at A Level.
What are T Levels like?
T Levels are different to the traditional route of A Levels as they focus on the skill acquisition required to move directly in to industry. Courses consist of around 80% of time spent in the classroom with the remaining 20% spent being on a valuable work placement in a relevant workplace. This differs from an Apprenticeship where around 80% of time is spent with an employer and 20% in the classroom and is more suited to those who feel ready to enter the workforce at age 16 while learning at the same time.
Which T Levels are available?
From September 2023 we will offer T Levels in the following subjects:
Automotive
Business
Construction
Engineering
IT
Healthcare, Childcare and Education
Explore and apply for our T Levels via our course search.
Interested in finding out more about T Levels? Contact our College Advice Team on 01392 400600 or cat@exe-coll.ac.uk.
---
Our dedicated College Advice Team are trained to give you advice and guidance about the College and help you make sense of all the choices.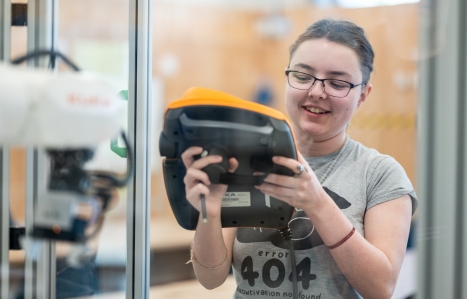 We continue to invest in our facilities across all the College sites to ensure that all students have access to the best equipment and resources to help them succeed. We keep our facilities and equipment up to date to reflect the developments in industry and business.
---