Student Engagement and Representation
Student Engagement Officer
My name is Harry and I am the Exeter College HE Student Engagement Officer We hope that you will thoroughly enjoy your experience here with us and we aim to support and guide you through the challenges that are inherent with the undertaking of University level study. Whilst studying at Exeter College you will benefit from the excellent teaching and learning provided opportunities by the staff in college as well as some of the fantastic resources we have available.

My role is to support you as you study here. Whether you have any fantastic ideas that you think could benefit the University Level Student community, or whether you just need some help in accessing resources or support systems to enable you to complete your studies, I will be on hand to help you out.

Your student experience is incredibly important to us; the University Level students at Exeter College are a distinctive group and we want you to feel like you are being effectively supported and that your issues, concerns and voice are valued by the Higher Education Team.
---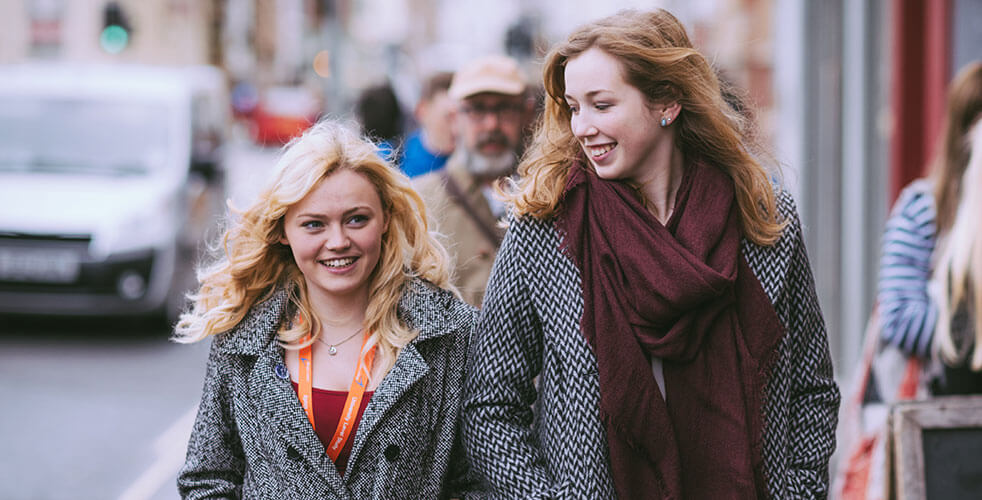 Student Representatives and Student Voice
What is a Student Representative?
Student representatives are members of each course who have been elected by their peers to represent their views at Student Voice Forums and to provide feedback on the student experience at other regular meetings throughout the year. Their role is one of exceptional importance to us as it allows the College to hear first-hand what students are thinking and feeling so that we can work together to continuously improve their student experience.
What is the student voice?
The Student Voice guides our decision making process throughout the year. Without your feedback and guidance we couldn't make the Exeter College experience what you want it to be! There are regular opportunities to contribute to the student voice through forums, Annual Programme Meetings, informal feedback and surveys.
The Student Voice makes up part of the community voice report that is presented to the College's Governors. The experience of our students is heard at the most senior level so it's important to get as involved as you can.
---
Student Ambassadors
Our Ambassadors are current students who have been employed by the College to represent the College and our Partner Organisations using the benefit of their own student experience. If you have any questions about what it's like to study at HE level then please find one our amazing Ambassadors at an Open Event!
Becoming a student ambassador allows you to earn while you learn in a job that's flexible enough to fit around your studies while also allowing you to influence young people who are interested in HE with your positive and authentic view of Exeter College student life. The work ambassadors undertake involves promoting Exeter College by providing information, advice and guidance through a variety of public facing events.
The ambassador scheme is ideal for you if:
You feel positive about HE and want to share your enthusiasm with prospective students.
Like to work with young people and want to help them in making the important decision to enter a HE course.
Want flexible work that will fit around your study.
Want to enhance your employability by developing a skillset that will show you have the ability to adapt to different job roles and grow your confidence in dealing with members of the public
You will also be eligible to work for our partners Next Steps South West who promote routes into Higher Education in schools that have high proportions of learners from backgrounds that don't traditionally access University Level Study.
Ambassador recruitment starts early in the first term so keep your eyes open if you're interested!