Adult Learning Course Guides
---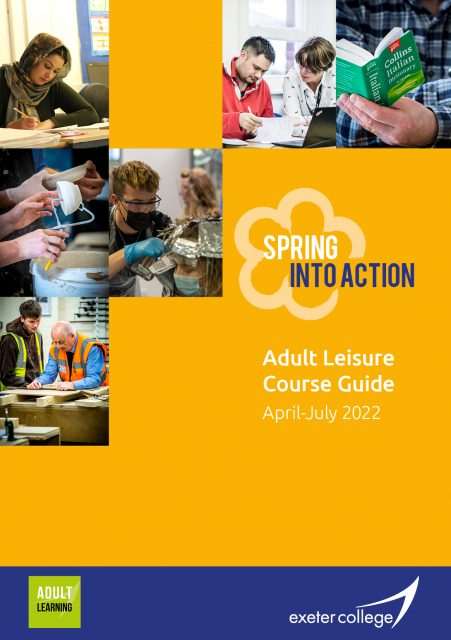 Leisure courses guide
Spring into action and find out about our range of part time leisure courses starting from April to July 2022.
---
Looking for our Higher Education Prospectus or Access to HE guide?
Our Higher Education prospectus 2022-23 is for those looking to take the next step on their education journey. We believe in doing our degrees in a different way for you. Click here to find out more.