Working with you
We want to develop and keep strong links between the college and parents and guardians. We understand that moving from school to college can be an exciting but sometimes daunting prospect for all young people.
On this page we have information that will be useful for parents of full time learners. You can also use the links to explore the website and find out about our term dates and exam dates, as well as different types of support available including Travel, Learning and Financial Support.
If you are the Parent/Guardian of a Year 11 student currently in the process of applying to Exeter College, please click here for specific information for you and your young person.
---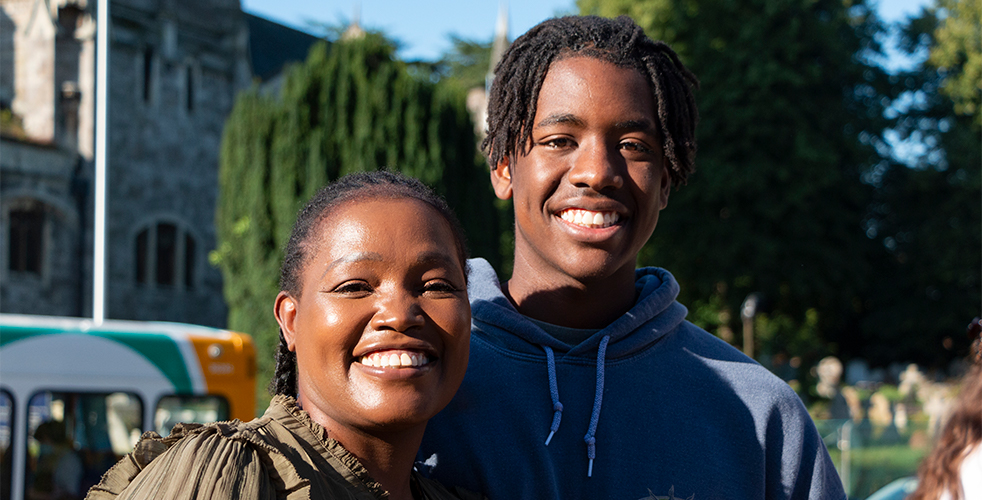 Keeping you informed
Through the year registered parents and guardians (Next of Kin) of current learners will receive important college announcements to the NOK email address provided by their young person, including information about Parent and Guardian Liaison Events, notifications of progress reports, exams news, upcoming key deadlines such as UCAS, and much more. We recommend checking this email address regularly in order to keep up to date.
Should you miss the latest email, or wish to refer back to information, please visit the archive of newsletters for this academic year.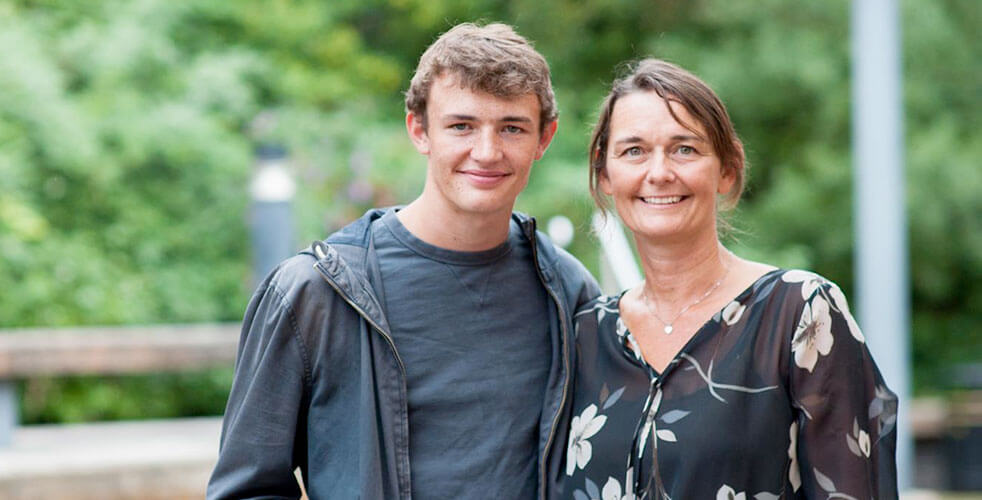 Parent/Guardian Liaison Events
We hold four events through the year to give parents and guardians the opportunity to speak to lecturers about their young person's progress. These events follow the release of progress reports and will take place via telephone call or face-to-face in line with national guidance on social distancing.
Upcoming dates for Parent/Guardian Liaison Events:
29 September 2022 – Meet the Tutor for 1st Year Parents/Guardians
10 November 2022 – 2nd Year Parent/Guardian Liaison Event
17 November 2022 – 2nd Year Parent/Guardian Liaison Event
7 March 2023 – 1st Year Parent/Guardian Liaison Event
15 March 2023 – 1st Year Parent/Guardian Liaison Event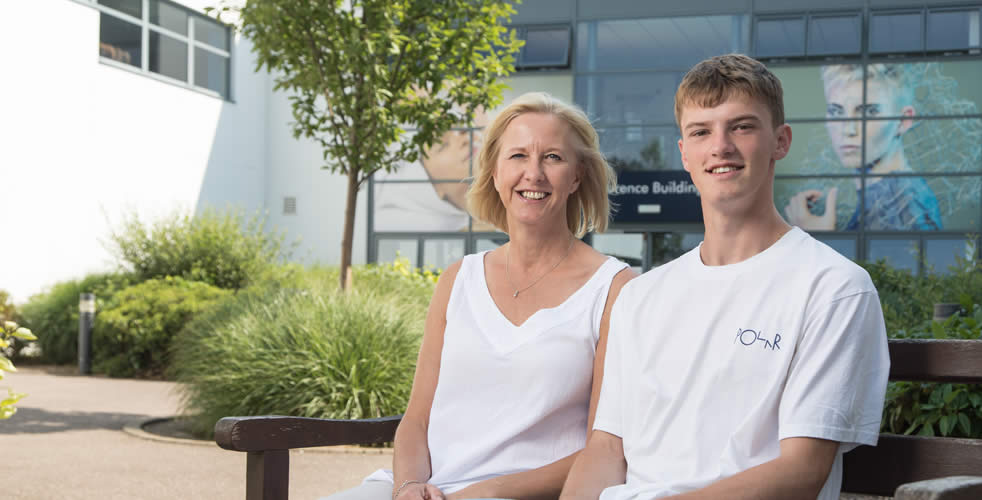 Our Parent Portal
By the end of September we will send parents and guardians a letter inviting them to register for our Parent Portal – an online space where parents and guardians can track the progress of their young person at college. You will be able to see what course(s) your young person is enrolled on, along with attendance data, timetables, progress reports and tutor contact information.
Please register using the email address your young person has recorded for you as Next of Kin on their electronic individual learning plan (eILP).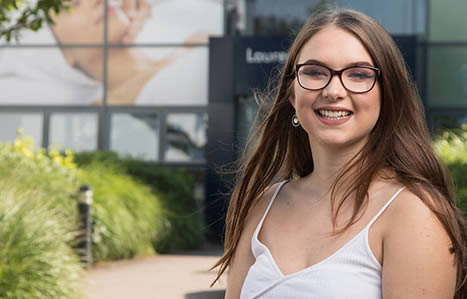 Good to know…
Young Person? As we have students from a variety of personal circumstances e.g. living with parents, guardians, carers or older siblings, etc. we often refer to them as your 'young person'.

Careers Information, Advice & Guidance
The Exeter College Careers Programme is delivered by a variety of internal and external professionally qualified and experienced practitioners. Our careers programme offers a range of activities to raise aspirations, challenge stereotypes and inform students and parents about all options following on from college.
Our team of impartial Careers Advisers, qualified up to Level 6 in Careers support students making their next steps to either university, employment, apprenticeship, gap year or further studies at college.
---
---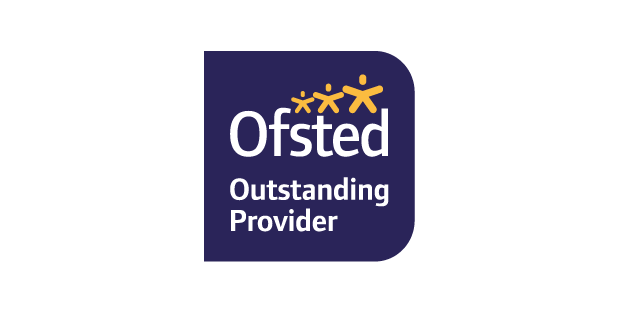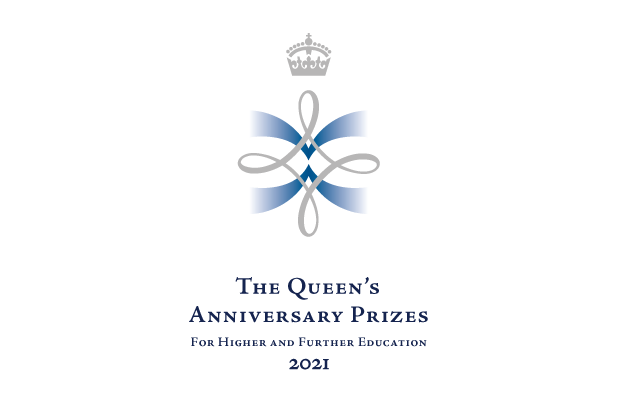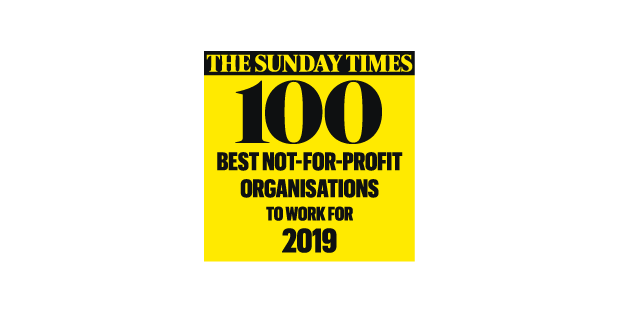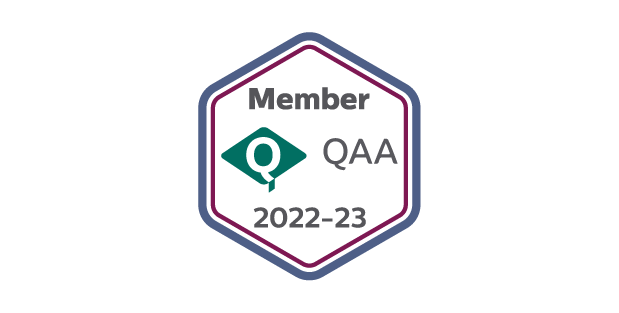 ---
Open Event

Open Events are the perfect way to find out more about life at Exeter College. Our Open Events are for school leavers, those looking for an Apprenticeship and adult learners interested in professional or degree level courses or leisure courses. Taking place on Thursday 12 October 2023, the next Open Event is a chance for anyone interested in joining us to…

12 Oct 2023
16:00 - 20:00

12

Oct

Open Event

Open Events are the perfect way to find out more about life at Exeter College. Our Open Events are for school leavers, those looking for an Apprenticeship and adult learners interested in professional or degree level courses or leisure courses. Taking place on Wednesday 22 November 2023, an Open Event is a chance for anyone interested in joining us to find…

22 Nov 2023
16:00 - 20:00

22

Nov

Open Event (Adult and Higher Technical Education)

Open Events are the perfect way to find out more about life at Exeter College. Our adult and higher education open events are for adult learners interested in professional or degree level courses, or leisure courses. Taking place on Wednesday 27 March 2024, 5.00-7.00pm, at the Digital and Data Centre, this Open Event is a…

Digital and Data Centre 27 Mar 2024
17:00 - 19:00

27

Mar