Exeter College is recognised as a leader in the provision of STEM (Science, Technology, Engineering, Maths) subjects. Learners are able to take advantage of excellent facilities and expert teaching.
Specialist facilities include the college's state-of-the-art Maths and Science Centre, which provides inspirational academic science labs and classroom spaces.
With 11 purpose-built science labs, the Maths and Science Centre is a hub for students interested in investigating the scientific world with expert teachers.
Students on maths-related courses get access to outstanding teaching and learning spaces, gaining professional tuition in inspirational spaces.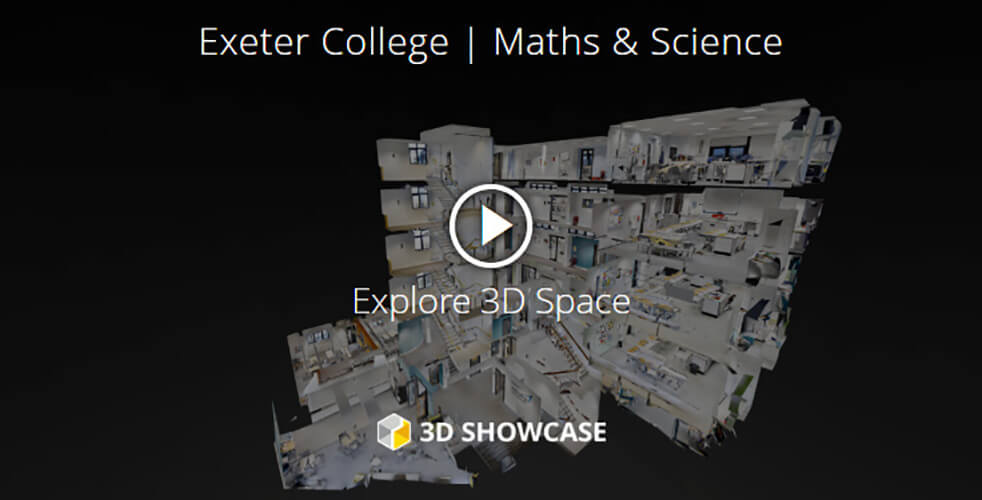 Maths and Science Centre 360 Virtual Tour
Our state of the art Maths and Science Centre provides inspirational and inspiring academic science labs and classroom spaces, as well as computer rooms.
Immerse yourself in our full 360 degree Virtual Reality tour of our state of the art Maths and Science Centre and discover and explore the facilities.
Don't have a VR headset? Although we recommend using a VR headset for the best experience, you can still enjoy the tour using your computer or mobile device by using your mouse or finger to change the viewing direction.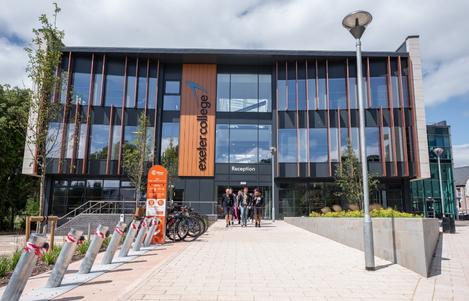 Digital and Data Centre
The Digital and Data Centre on our Hele Road site is part of a wider South West Institute of Technology (SWIOT) plan to revolutionise digital, engineering and manufacturing technology across the region.
The £10.3million building is match-funded by the College and focuses on providing education opportunities in the digital sector, including courses around data analytics, cyber security and software development.
Complete with digital learning laboratories, state-of-the-art IT suites and interactive seminar spaces, learners will have access to cutting edge equipment to help gear them to move directly in to industry or further study.