Our Hele Road site acts as the main headquarters for the college and is where many of the administration and support departments are based. Although it also has teaching spaces which are mainly used by the faculties of English, Languages and IB, Healthcare, Childcare and Public Services, Hospitality, Hair and Beauty, and Foundation Learning and Support.
It's the largest of all of our sites and is made up of multiple key buildings which you can find out more about below.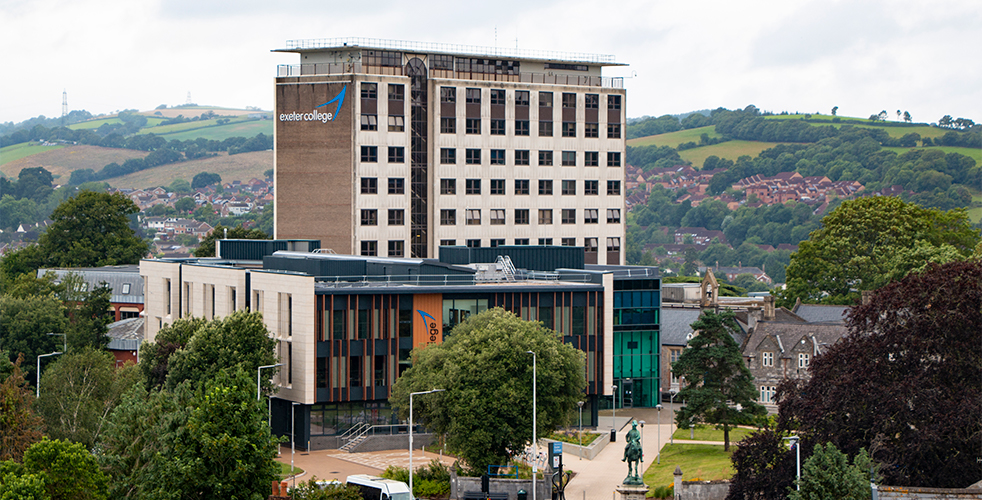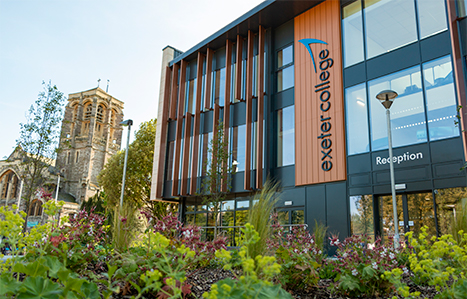 NEW Digital and Data Centre
The new Digital and Data Centre on our Hele Road site is part of a wider South West Institute of Technology (SWIOT) plan to revolutionise digital, engineering and manufacturing technology across the region.
Complete with digital learning laboratories, state-of-the-art IT suites and interactive seminar spaces, learners have access to cutting edge equipment to help gear them to move directly in to industry or further study.
The Digital and Data centre is one of the first buildings you'll see when entering the site from the Hele Road direction and is where the main reception is located. If you are a visitor to the college, please check in with our reception team here and collect your visitor ID badge.
Hele Building
The Hele Building has recently undergone a renovation to support some of the new T Levels and has bright, large classrooms and IT rooms.
It has teaching spaces used by Healthcare, Childcare and Public Services as well as a Learning Resource Centre and a Cafe.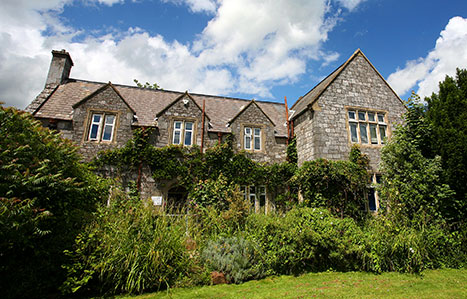 Greystone Building
The Greystone building is where you can find our Student Experience Department including our Safeguarding, Welfare, Tutoring and Wellbeing teams.
It's also home to Exeter College Students' Union (ECSU) who's aim is to represent the voices of all Exeter College students and is run day to day by ECSU Officers – students elected by their peers.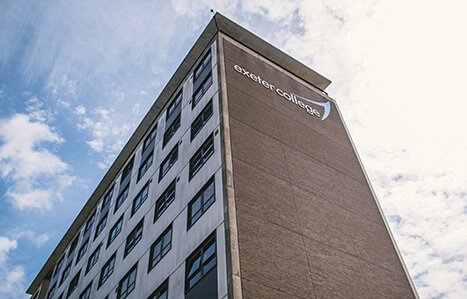 Tower Building
The Tower Building boasts a fully equipped lecture theatre, which is a fantastic learning space and often plays host to visiting speakers and evening events for you to attend.
It also has a Learning Resource Centre and Cafe as well as teaching spaces used by English, Languages and IB.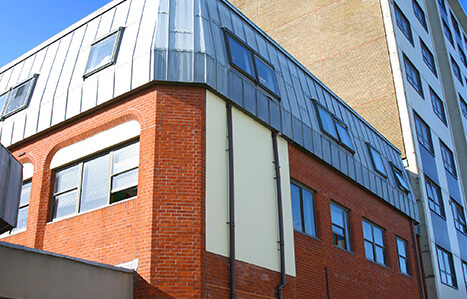 Ted Wragg Building
The Ted Wragg building situated adjacent to the Tower building is home to the Foundation Learning and Support faculty and includes facilities such as kitchen spaces and a dedicated furnished flat as for training for independent living.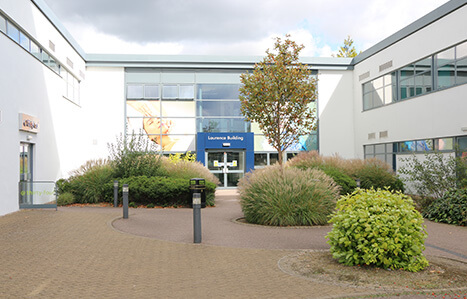 Laurence Building
The Laurence building is where you can find our professional H2B salon and spa facilities, including a showcase salon Zeal. These facilities are open to the public and provide hairdressing and beauty students with the opportunity to perfect their skills in a wide range of treatments on paying clients. Click here to find out more.
Meanwhile Hospitality and Catering students experience the real life rush of a commercial restaurant by working in our very own @34 fine dining restaurant, which is open for business to the public five days per week during term time. Click here to find out more.
St David's Building
The St David's building is where you can find our Advice and Engagement department as well as our Marketing and Communications team.
Learning Support
The Learning Support building is located between the St David's building and the Tower building. Click here to find out more.
---
Term Time Opening Times

Mon – Thurs

8.15am – 8.00pm

Fri

8.15am – 4.15pm

non term Time Opening Times

Mon – Fri

8.15am – 4.15pm