Exeter College Further Education Corporation
---
Legal Status
Exeter College is a further education corporation established under the Further and Higher Education Act 1992. The powers of Further Education Corporations are detailed in this act as amended by the Learning and Skills Act 2000 and the Further Education and Training Act 2007. Exeter College is also an exempt charity.
The constitution and requirements for internal conduct of colleges is prescribed by the Instrument and Articles of Government. You can view the current Instrument and Articles of Government here.
The Corporation has established standing orders to further prescribe its operation which are available on request to the Head of Governance.
The Board of Governors
The Board of Governors is responsible for determining the mission and strategic direction of the College as well as ensuring the effective and efficient use of resources and solvency of the College and safeguarding its assets. Accordingly the Board, in discussion with the senior leadership team, determines policy and oversees the management of the organisation.
Within the parameters set by the Instrument of Government, the College is able to determine its membership and composition. The current Board consists of 20 governors from a variety of backgrounds. Their experience, knowledge, skills and strategic leadership make a vital contribution to the continuing development of the organisation. Membership details and governor profiles can be found on the college website and can be provided on request. The Board operates through a committee structure comprising of five committees which meet regularly and report to the Board:
Business Services
Quality and Standards
Audit
Search
Remuneration

Click here to view the Committee Structure.
Terms of Reference
Audit and Risk Assurance Committee Terms of Reference.
Business Services Committee Terms of Reference.
Quality and Standards Committee Terms of Reference.
Remuneration Committee Terms of Reference.
Search and Governance Committee Terms of Reference.
Executive Committee Terms of Reference.
Selection Committee Terms of Reference.
Task and finish working groups are established when required.
Individual governors are required to declare any interests, both financial and personal, which could be perceived as influencing their judgement. Governors' completed declarations of interest are available to inspect at Exeter College on request to the Head of Governance.
Please click here to view the Governors' Code of Conduct.
If you require any further information please contact:
Mrs Alison Layton-Hill – Head of Governance
Telephone: 01392 400493
Email: AlisonLayton-Hill@exe-coll.ac.uk
For more information regarding Board meetings (times, dates and venues) please click here.
Please click here to view the attendance register for 2021-2022.
Please click here to view the Meetings Schedule for 2022-2023.
Please click here to view the Remuneration Committee Annual Report for 2021-2022.
At Exeter College we are passionate about shaping the education and future of our students and creating life-long opportunities for all who learn and work with us. Becoming a governor at Exeter College will give you the opportunity to use your knowledge, experience and skills to determine strategy and policy to drive our ambition to be an exceptional post-16 education provider. Our governors provide support and challenge to ensure that we create a positive environment to enable our learners to become the best they can be and that we also meet the needs of our local employers and communities. We guarantee that being a governor at our outstanding and inspirational college will be personally rewarding and will change lives.
We welcome expressions of interest to join our Board from ambitious and committed members of the community who want to make a difference. We value and promote equality and diversity and appointments are made on merit, taking account of the need to fill any identified skills gaps.
If you are motivated to become part of our College Board, please email your CV to the Head of Governance, AlisonLayton-Hill@exe-coll.ac.uk outlining the reasons why you are interested in joining us.
If you require any documents in other formats please contact the Head of Governance.
Governor Information
---
Click here to read this member's profile - Bindu Arjoon


Bindu's academic background is in Economics with a special interest in Development Economics, with a BA (Hons) in Economics from the University of Sussex and an MSc in Development Studies.

Completing a PGCE at London University, Bindu's career began in Further Education, working at City of Westminster College for 2 years as a Co-ordinating Lecturer in Economics and Business Studies, teaching on a range of vocational and academic programmes and professional qualifications.

Bindu currently works as the Deputy CEO at Exeter City Council with lead responsibility for the Council's Organisation Change Programme designed to delivered £6m over the next four years through a combination of income generation and cost reductions. Bindu has strategic responsibility for the council's housing stock, strategic housing, planning, housing needs and homelessness, customer services, welfare reform, revenues, benefits and business rates. Having been in Local Government leadership for 20 years, Bindu has led various services including business transformation through service review and redesign, ICT, human resources, corporate planning, strategic partnerships, crime reduction and community involvement.

With an Institute of Leadership & Management Level 7 Award in Executive Coaching and Mentoring, Bindu has worked with colleagues in public services as well as the private sector to help them in realising their leadership potential.

Bindu has been a member of the Board of Exeter College for eight year and is currently Chair having previously held position of Chair of Quality & Standards Committee and Vice Chair of the Board.

Bindu lives in Exeter with her husband and their son and enjoys travelling within the UK and abroad.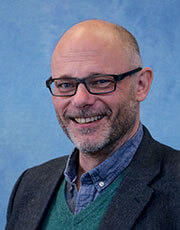 Glenn Woodcock
Vice Chair
Click here to read this member's profile - Glenn Woodcock

Glenn was born in Woking the year Neil Armstrong set foot on the moon and for the whole of his young life he was fascinated by Astronomy. When asked by his careers advisor what he wanted to do he said 'Astronaut'. The closest he could get was studying Astrophysics at Sheffield university, but secretly the ambition lingers on.

Many directions in life followed, musician, student of Karate, investment banker, engineer, venture capitalist, and entrepreneur.

Glenn has lived near Exeter for 10 years and has a small farm on Dartmoor where he lives with his partner Nina and 14 year old daughter Imogen.

Glenn has had a lifelong interest in education, shown most clearly through starting the education technology company Sparx, with Mark Dixon in 2011. Glenn is also a director of Exeter City Futures and a trustee of the University of Exeter.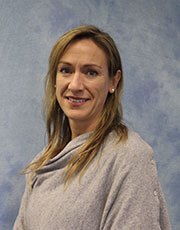 Sarah Brampton
Click here to read this member's profile - Sarah Brampton

A law graduate and qualified accountant, Sarah joined the NHS in 1996 and has worked in various NHS organisations for more than 20 years. She was appointed Director of Finance at Devon Partnership NHS Trust in 2013 and was made Deputy Chief Executive in July 2016. Sarah was appointed as Director of Finance at University Hospital Plymouth in April 2019. Sarah has a keen interest in finance staff development, she joined the college as a Governor in October 2015.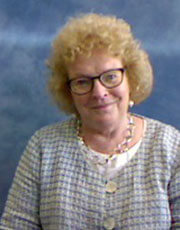 Sue Clarke OBE
Click here to read this member's profile - Sue Clarke OBE

Sue retired as Head of Education for Devon County Council in 2016 after forty years in education. She was headteacher of an inner London primary school before moving to Devon in 1996 when she became a primary phase adviser and school inspector. After undertaking a range of local and national roles, including working on the Exeter Reorganisation Programme and for The National College, Sue was appointed Head of Education in 2011.

Sue has been an independent consultant working with school leaders and other local authorities as a lead LGA peer reviewer for SEN and Early Years. In 2006, Sue gained an MSc in Education Research from Exeter University and was awarded an OBE in the 2011 New Year's Honours List for Services to Education.

Sue is Lead Governor for safeguarding at Exeter College. She is a trustee of SPACE (a youth charity) and also a trustee of a local Multi Academy Trust.
Sue is Lead governor for safeguarding at Exeter College.
Neil Hitchings
Click here to read this member's profile - Neil Hitchings

Neil was born and educated in Kent before moving across to the South West to complete his degree in economics and statistics at the University of Exeter. He trained and qualified as a chartered accountant with a big four firm in Exeter and after 17 years transferred to PKF Francis Clark in 2009. He is now a director and audit signatory in their corporate team, with clients across the South West and further afield, approximately half of which are not for profit, including some of the highest profile charities in the region. In his role as a not for profit specialist, Neil regularly contributes to the firms sector newsletters and advises clients on governance and risk management related matters. Neil was previously a director of Cornerstone Housing Association and Chair of the Audit and Risk Committee.

Neil lives in Cullompton with his wife and daughter. His passion outside of work is music, playing in several bands, and he is involved in community-based music projects.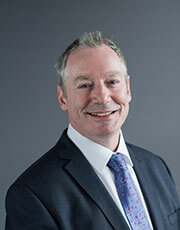 John Laramy CBE
Principal and Chief Executive
Click here to read this member's profile - John Laramy

John Laramy is Principal and Chief Executive of Exeter College, a position he has held since the beginning of April 2016. Prior to this John had been Vice Principal at the College since 2009; his background in quality improvement has supported the College's drive for excellence which was recognised in 2014 by an Outstanding rating in a full Ofsted inspection. John has extensive experience of the full academic and vocational curriculum for 16 to 19 year olds, including A Levels, IB, BTEC qualifications, Apprenticeships and Foundation Learning. Exeter College also offers a wide range of adult and community learning, Higher Education programmes and customised courses for businesses.

John started his career in the construction industry and after teaching Karate in his spare time decided on a change. After undertaking a full-time PGCE at the University of Greenwich in 1996, whilst teaching part-time at North West Kent College. He started as a Lecturer at North Devon College in 1997, progressing through various roles to join the Senior Management Team in 2005. John has spoken nationally on Vocational Education and Quality Improvement.

John is a non-executive Director of Pearson Education Limited. John is Chair of the Tertiary Colleges Group and a member of the Education Training Foundation Steering Group for Leadership Development at the Oxford Said Business School. In June 2022, John was appointed to be one of just ten National Leaders of Further Education, by the Department for Education. John holds an MSc in Educational Leadership from the University of Leicester and is a full corporate member of the Chartered Institute of Building. John lives locally, is married to Donna, has two children and a fox red Labrador – Bailey!

John was awarded a CBE in 2020, in the New Year's Honours for Services to Education.
Carol McCormack OBE
Click here to read this member's profile - Carol McCormack

Carol McCormack is Head of PPP & Projects at Michelmores LLP working nationally whilst based in Devon. Carol worked in the City at a major law firm before relocating to Devon over 15 years ago.

Carol is highly experienced property and construction projects and joint ventures. She has acted for major public sector bodies in a wide range of sectors including health and education. Following completing a number of high profile transactions Carol was awarded the OBE for legal services to HM Treasury and the Home Office in recognition of her exceptional commitment to the delivery of legal services.

Carol has a small holding of pigs and cattle.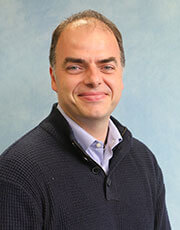 Stewart Noakes
Click here to read this member's profile - Stewart Noakes

Following a career of building several technology related companies Stewart is actively involved in fostering entrepreneurship in the UK and Portugal, with links also in the USA and India. This includes mentoring, coaching and advisory to founders of start-ups and scale ups as well as engaging with a variety of government and ecosystem level organisations.

Throughout his career Stewart has been proactive in supporting initiatives and organisations related to youth engagement and education. Now based in Exeter, his decision to join the board of governors at Exeter College was in recognition of the unique impact the college is having on the region and a desire to be involved in its future.

Key areas of interest for Stewart on the board include: Vocational training and re-skilling; the future of learning; aligning education with contemporary needs for speed and accessibility.
Professor Tim Quine
Click here to read this member's profile - Professor Tim Quine

Professor Tim Quine is the Deputy Vice-Chancellor (Education) and a Professor of Earth System Science at the University of Exeter. As the Deputy Vice-Chancellor Education, Tim is responsible for developing and delivering the University's Education Strategy and monitoring and providing regular reports to Senate and Council. Tim is currently the sponsor of Project Enhance, which is facilitating the university's approach to maintaining educational opportunities and outcomes for students in response to the Covid-19 pandemic through the provision of a blended model of teaching and learning. Key aspects of Tim's portfolio include the development of our portfolio of degree programmes; fair access, participation and progression; and graduate employability. Tim maintains a close partnership with the Exeter Students' Guild and the Falmouth and Exeter Students' Union to ensure the quality and continual enhancement of the student experience. Finally, Tim works closely with the Academic Dean for Students, the Associate Academic Deans for Students, Director of Education & Student Support and the six College Associate Deans for Education to ensure that the University maintains its excellent academic quality and standards and seeks to innovate to improve the educational experience of all Exeter students.

Tim undertakes research in Earth Surface Science that focuses on perturbation of the terrestrial carbon cycle by soil erosion and sediment deposition and the implications for the delivery of wider ecosystem services. Over 60% of his papers have been written with international collaborators; when travel allows, current research takes him to China, India and South America.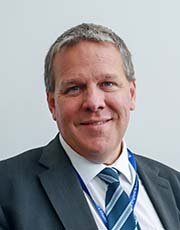 Phil Randall
Click here to read this member's profile - Phil Randall

Phil's career in education is firmly rooted in personal experience that education can and does change life opportunities for the better. As Headteacher of St. Peter's CofE VA School in Exeter, he aims to offer support and challenge from the perspective of secondary school users in order that Exeter College maintains and builds on it's excellent reputation.

As a parent of two children who have attended Exeter College, Phil knows how enriching the College experience can be.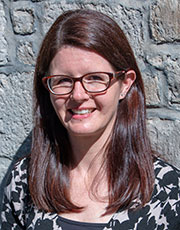 Victoria Roberts
Click here to read this member's profile - Victoria Roberts

Vicki Roberts is the Business Support Staff governor and works within the Finance, Funding, MIS and Exams department as the Deputy Examinations Manager. She joined Exeter College in 2007 starting as an Exams Clerk and then a couple of years later secured her current role. She has also complete a year's maternity cover as the Examinations Manager. Her role supports the leadership of the Exams Team to ensure all students have the best possible experience of examinations and assessments across the board. Her passion is for providing support and advice at each stage of the process, which often sees her reassuring anxious students at exam time!

Vicki studied a BA in English Literature at Exeter University and loved the city so much she decided to stay. Following her degree, she took on varying roles in administration and retail before realising that she needed a greater challenge, which she certainly found in the world of exams!

Vicki lives in Exeter with her husband and daughter and has a wide range of interests including yoga, live music and literature.
Emma Bradshaw-Smith
Click here to read this member's profile - Emma Bradshaw-Smith

Emma is a former Chief Superintendent in the Devon and Cornwall Police. During her 30 years of police service she was the Commander for Exeter and East Devon, the force's Equality and Diversity Manager and Head of the Professional Standards Department. Emma subsequently worked as the Senior Coordinator for Citizens in Policing, aiming to increase the number, and roles, of special constables, police volunteers and volunteer police cadets in Devon and Cornwall Police.

Emma is a former member of the Devon Children's Trust Executive Board and the Devon Children's Safeguarding Board. Emma has a B.Ed Hons degree from Sussex University, a qualification in business process re-engineering and began her working life as a secondary school teacher in Weymouth.

Emma maintains a strong interest in the development of young people having coached children in a variety of sports, as well as being the Welfare Officer of a local cricket club. Emma has one son and enjoys playing tennis, golf and travelling.
Rob Hutchins
Click here to read this member's profile - Rob Hutchins

Rob is a qualified management accountant with a wide range of public and private sector experience. Until recently, he was Head of Devon Audit Partnership, a partnership between a number of councils in the Devon area where he held responsibility for delivering internal audit, risk management and counter fraud services to the partners and a wide range of other clients.

He has previously managed large finance teams, including the finance team providing financial support and advice for the learning disability and mental health functions of a local Council and Health Authority (combined gross budget of circa £60m).

Rob is a keen sports-person and he likes to take part in many outdoor activities including football, cycling, walking and surfing.
Sally Wolkowski
Click here to read this member's profile - Sally Wolkowski

Sally is Head of Application Services at the Met Office, where she has responsibility for forecast production strategy and maintenance and improvement of key products and services, including the National Meteorological Library & Archive.

Prior to this role, Sally was Head of Operations Strategic Improvement where she led a major investment programme for the redevelopment of how weather forecasts are created. In the 5 years prior, she held the role of Head of the Met Office College. In this latter post she was appointed to lead a review of the global standard for meteorologists by the World Meteorological Organisation and was invited to become a visiting scholar at the University of Reading. Her leadership experience stretches from strategy development and business planning to strategic account management for central government customers.

In her spare time, Sally enjoys riding her motorcycle, reading books and spending time with her children.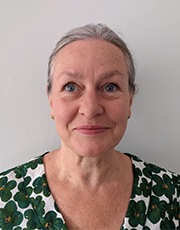 Adele Westcott
Click here to read this member's profile - Adele Westcott

Adele is a career internal auditor, with 30 years experience gained in the UK and overseas. She is passionate about good governance, providing insight and assurance to Boards, Chief Executives and leadership teams.

She started her career at the Land Registry. After qualifying she joined the Foreign and Commonwealth Office, auditing Embassies and Consulates around the world. A move to the private sector took her into the corporate banking world at the Royal Bank of Scotland Group. Adele returned to the public sector and became the Head of Internal Audit for the Environment Agency based in Bristol. An opportunity to start up an Internal Audit function for a Government Department in Abu Dhabi gave her the chance to enjoy a different culture and a move overseas for five years.

Adele returned to the UK in 2015 and is the current Head of Internal Audit at the Met Office in Exeter.

Adele is married with a son at university. She loves spending time outdoors, particularly body boarding, snorkelling, cycling, walking and gardening. She also enjoys sharing good food with family and friends and reading grisly murder stories.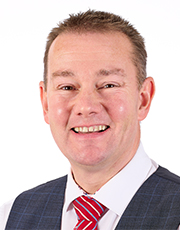 Patrick Tigwell
Click here to read this member's profile - Patrick Tigwell

Patrick is a qualified Chartered Accountant and is a Partner with Thomas Westcott, a regional firm with offices across Devon and Somerset, and with his colleague Alison Watts, jointly manages the Exeter Head Office of TW.

Patrick has been qualified for over 25 years having trained with a local Exeter firm and is skilled at acting for SMEs and the issues business owners face every day.

He is passionate about Exeter and has lived in the city for 30 years. He brings enthusiasm, a can-do attitude and a valuable sense of humour for the benefit of his clients.

Patrick is married with two teenage boys – both at Exeter College! He is a keen supporter of Chelsea FC and the Exeter Chiefs. He does suffer from telling of 'Dad jokes' and where the opportunity arises 'Dad dancing'.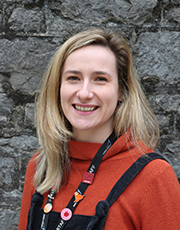 Pamela DeGregorio
Teaching Staff Governor
Click here to read this member's profile - Pamela DeGregorio

Pamela has worked at Exeter College since September 2009. Pamela started at the college as an Associate Lecturer in Philosophy and Religious Studies, becoming a full-time Programme Leader the following Academic year.

Pamela completed her teaching qualification part-time in her first two years at the college. Pamela has held a range of roles at the college, including Tutorial Lead and Deputy Head of Faculty. Currently, she is one of the colleges Advanced Teaching Practitioners. Pamela has led the colleges Debating Society since 2019 and is incredibly passionate about ensuring that young people have opportunities to openly discuss and debate current affairs and the issues that matter to them. Exeter College is currently National Debating Matters Champion.

During 2016, Pamela completed a Research Development Fellowship with SUNCETT. She worked collaboratively with a member of staff from the Health, Care and Public Services faculty. This has ignited a passion for evidence-based practice and practitioner led research. In 2017, Pamela completed the colleges LEAD Programme, and her project was orientated around empowering practitioners to conduct small-scale research.

Pamela completed her degree in Philosophy at UWE Bristol from 2006-2009, graduating with First Class honours. She lives in Taunton with her husband and daughter. As a teenager she was the frontwoman in a grunge band and has never lost her passion for live music.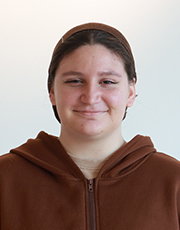 Zakia Maria Volschenk
FE Student Governor
Click here to read this member's profile - Zakia Maria Volschenk

Zakia Maria Volschenk was born and raised in Cape Town, South Africa and emigrated to the UK in 2018. She is currently studying Health and Social Care, a course she is enjoying immensely.

As the FE Student Governor, Zakia would like to focus on Diversity and Inclusion within the College to ensure that every individual feels accepted and knows that their opinions and thoughts are valued. She would like to create a safe environment to enable students to share their opinions and beliefs, and where they will feel valued and recognised from the first day they step foot in Exeter College.
Dr Sangaralingam Ahilan
HE Student Governor
Click here to read this member's profile - Sangaralingam Ahilan

Dr Sangaralingam Ahilan is serving as a HE student governor and a member of the Quality and Standards Committee at Exeter College. He is currently undertaking a Post Graduate Certificate in Education (PGCE) course in post-16 education and training at the faculty of construction and built environment.

Dr Ahilan has a civil engineering background and took part in the Irish National Flood Studies Update programme as part of his PhD research. He has worked on a number of high-profile water and environmental research projects in Ireland and the UK. In the UK, Ahilan's research is mainly centred on urban flood risk management in UK cities. He worked on some UK Engineering Physical Council-funded sustainable flood risk management projects at the University of Exeter and the University of Leeds. In Ireland, he took part in the EU Water Framework Directive, and the EU Bathing Water Directive research projects focused on the Irish rivers' water quality and the Irish sea.

He has taught as a guest lecturer at numerous institutions including Exeter University, University of Leeds, Coventry University and Cardiff University. Dr Ahilan also serves as an editor for the Journal of Water and Climate Change, International Water Association (IWA) Publishing.