Adult Learning Advisers
Getting back in to education can feel like an impassable wall for any adult who is looking for a career change, or simply looking for ways to develop themselves professionally or personally.
In order to help adult learners overcome that barrier, Exeter College has two dedicated experts to provide impartial advice for people looking to return to education and achieve their full potential, whether that be on a full or part-time basis, as part of an Apprenticeship or as a hobby.
With a wealth of options at Exeter College for adults to consider, the new Adult Advisers will act as a signpost to important information and can also discuss the individual circumstances of the adult learner and advise on which entry routes to consider.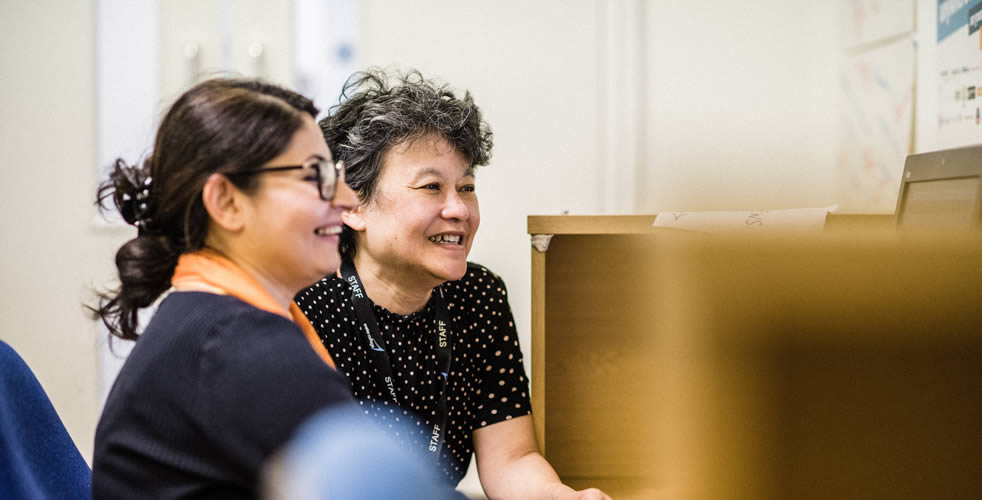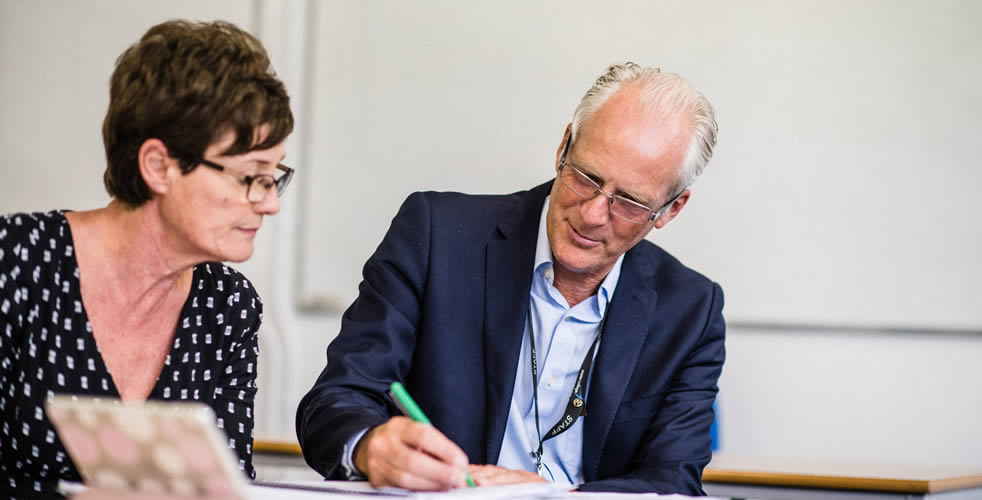 The college itself offers a wide variety of full and part time courses for people of any age, from introductory industry courses, to full degree-level studies. Courses are also available in GCSE English and Maths that run at times convenient to those who work, classes running 4 days a week and 2 evenings a week.
For those wishing to achieve degree level studies the college offer routes for students with no formal qualifications – with our hugely popular "Access to Higher Education" Diplomas – which are designed to prepare any learner for higher level study both at Exeter College and are also recognised by universities across the UK. Our Adult Advisers can help you choose the right Access course to lead you to the degree you want, as well as help you apply for the course.
For those wishing to enter the world of work immediately Apprenticeships can be a great way forward and recently more and more popular with Adults wanting to get the next step in their career or retrain into something new and exciting. Our Adult advisers can give you all the support and information needed to get a foot forward with Apprenticeships.
Financial concerns were previously some of the biggest barriers to come back into education, not just those surrounding course availability. The Adult Advisers will also be able to take on concerns over finance, loans and course fees.
In addition to formal full and part time courses with the aim of up-skilling in a job or career, Exeter College also offers a range of leisure courses in the local community from Art to Yoga, and the new Adults Advisers will also be a point-of contact for those wishing to learn more about these more informal short-term courses.
If you want to call the Adult Advisers at Exeter College for an informal chat about your future options in education then call 01392 400170 or email adultadvice@exe-coll.ac.uk, they're available from 8:30am to 4:30pm Monday to Friday. Find out more about the range of courses available for adult learners at Exeter College in the course search.