The Clock Tower Boarding Accommodation
We are extremely proud of our accommodation provision which enables our Exeter Chiefs Rugby Academy students the opportunity to focus both on their academic studies and their training schedules. In addition to the support from the college tutor's students will receive 24 hour care by our dedicated accommodation team who will liaise both with tutors and parents, be an advocate, listen, guide, encourage and nurture to facilitate a positive accommodation experience.
Students live together, from Sunday night to Friday morning, in supervised accommodation. Students will have access to shared or individual rooms, bathrooms, communal areas, and kitchen space.
Evening meals will be provided by the college Monday-Thursday and on Sundays a takeaway style meal or ingredients for cooking will be provided for the students.
The Accommodation Officers will also work with the students to plan meals and buy the ingredients for breakfast. Students, with supervision from the Officers will prepare breakfast each morning before college. We believe these experiences enhance the students time in the accommodation and encourage independent living skills and prepare students for wider life.
About us


The Accommodation Coordinators are available Monday – Thursday 8am-7pm and Friday 8am-12.30pm. This role coordinates the colleges boarding provision and is the fi rst point of contact for students and parents. The Coordinators offers daily support for students through regular 1-1 wellbeing meetings, group sessions, developing individual independence skills within the accommodation, organising group events and activities and regular communication between parents and tutors. This role ensures the highest standards of care and support for students.

The Accommodation Officers live in the accommodation with the students and are available Sunday-Thursday 7pm-11pm and Monday-Friday mornings 6am-8am. The Accommodation Officers are responsible for the supervision, safeguarding and support of students in the boarding accommodation. The role offers support and monitoring of students from; regular sign in points, 1-1 meetings, implementing appropriate daily routines, assisting with nutrition, managing welfare and pastoral issues, and fostering good communication and community spirit.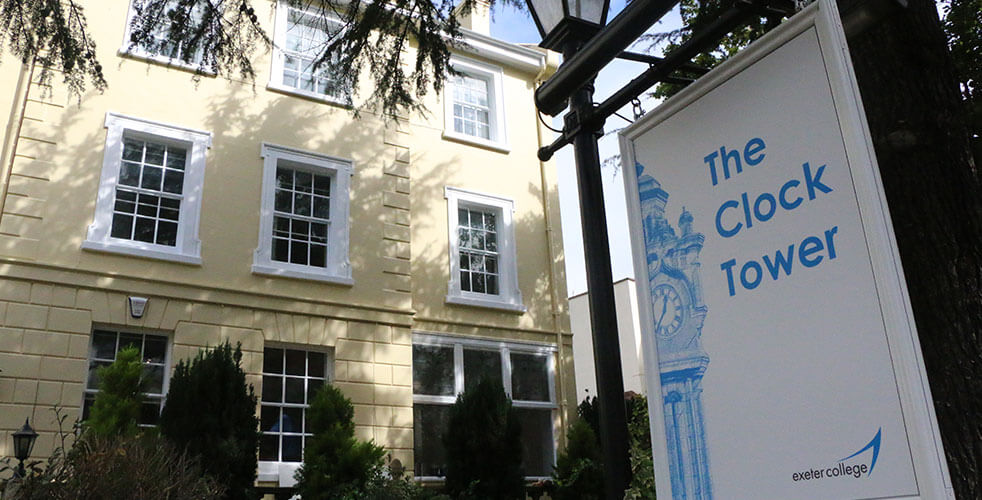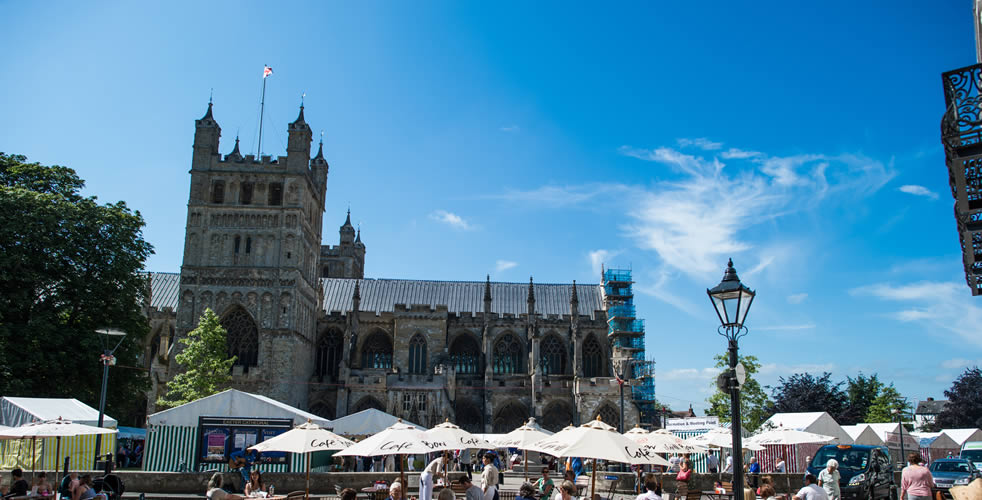 What else is there to do?
In addition to the opportunities students have through their studies and being part of the Exeter Chiefs Rugby Academy, they are encouraged to get involved in enrichment activities. The college has numerous enrichment activities from radio station, debating society, health and wellbeing activities, music, and drama. Students living in boarding accommodation will also have access to vibrant city living with access to shops, cinemas, restaurants, bowling, climbing etc. On top of all this, the accommodation team will liaise with the students to organise activities centred around their needs and requests in addition to the activities for induction, Christmas and summer.
How do I apply?
When you are ready, contact the Residential Accommodation Coordinator who will send out the Application Form and other relevant documents.
Ready to find out more?
For more information email boarding@exe-coll.ac.uk or sammcmaster@exe-coll.ac.uk or phone 01392 437707.

In some circumstances you may be eligible for financial assistance from the Residential Support Scheme.