Here at the Exeter College Music Academy, we endeavour to provide the very best in music education.
The diversity of our courses and the quality of our lecturers and instrumental teachers is second to none! We pride ourselves on our ability to help our students achieve their ambitions in whichever discipline they chose to follow, be it classical, jazz, rock and pop or in music technology and production.
Every year our students progress onto some of the top music degrees at universities and conservatoires as well as into industry.
Over and above our A Level and BTEC courses, the Music Academy provides a varied enrichment programme and supports our students' ongoing development through the provision of heavily subsidised instrumental and vocal lessons by some of the top working musicians locally, nationally and internationally.
How to apply?


Students enrolled onto a Music course at Exeter College are automatically part of the Music Academy. Music Academy students are given the option to pay additional fee/s to access instrumental / vocal lessons with the Music Academy Instrumental Teachers. Students not studying music can join the Music Academy to access Instrumental / vocal lessons. Full information on how to submit payment for your instrumental / vocal lessons OR join the Music Academy as a non-music student will be available at Enrolment and Freshers Fair. All Exeter College students are welcome to join our Music Enrichment Ensembles, simply come along to the taster sessions (advertised at Freshers Fair).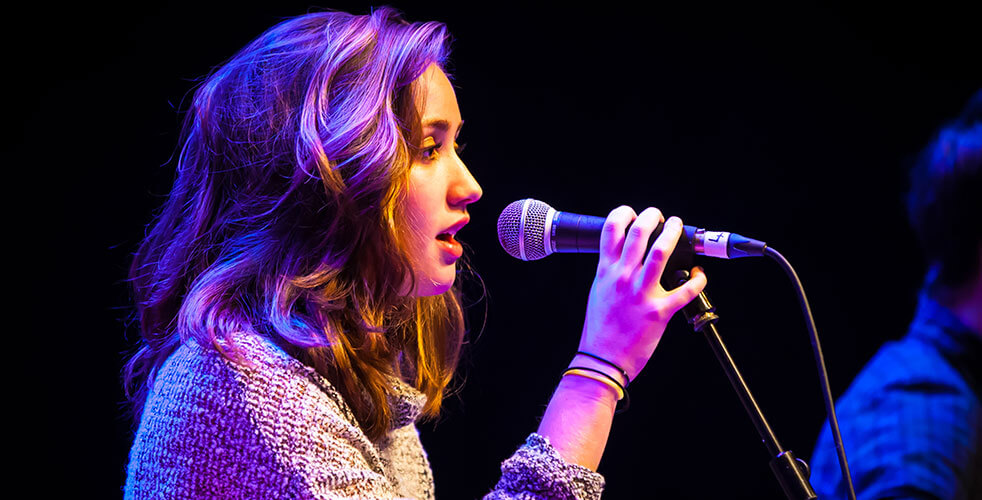 The Music Academy also offers our students excellent extra-curricular activities. Every year we have talks and workshops delivered by internationally renowned musicians as well as alumni of Exeter College. We have taken students to see the iconic rock group Queen, violin virtuoso Nigel Kennedy, The Crimson Projekct, Dizraeli and The Small Gods and to the London Jazz Festival and have seen students across all of our music courses attend workshops and concerts by the Bournemouth Symphony Orchestra.
Specific to Music Technology (but open to all), we are thrilled to have internationally recognised music producer, Lee Fletcher, deliver a series of workshops and talks as part of our Music Academy programme and DJ workshops from ex-Music Academy students Phrixus and Frisky Nippa. We have had workshops in classical, world and jazz music with amazing ensembles such as the Alison Rayner Quintet, Heads South, Barry Green and New York musicians Chris Cheek and Gerald Clever.
2019 Music Academy Playlist