Our world class Technology Centre provides aerospace, engineering and automotive students with state of the art equipment and learning spaces. Our CAD design suite includes 25 computers running the latest industry software, and the CAM workshop contains CNC machining equipment to give you an understanding of modern automated manufacture.
The formal opening has recently taken place of a state of the art £3million extension to create an Advanced Engineering Centre – a UK leading centre of excellence for robotics and virtual welding. The next generation of leaders in engineering are being inspired at the centre, a 780 square metre extension to the Technology Centre.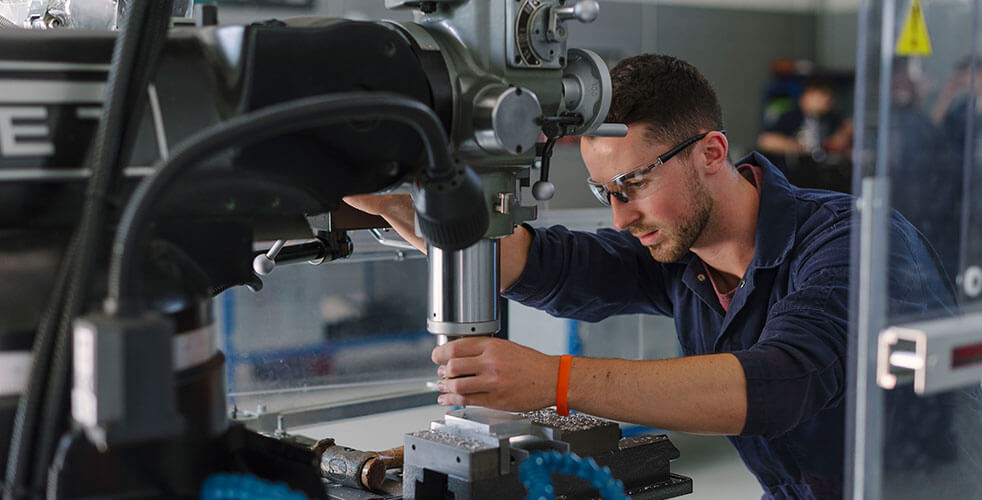 The facility features the largest virtual welding training facility in Europe, with virtual and conventional welding equipment. The welding workshop contains a large augmented reality space alongside industry welding booths. The centre features eight new, manufacturing quality robots. There are also five 3D printers that enable rapid prototyping and manufacturing.
---
Term Time Opening Times

Mon – Thurs

8.30am – 4.30pm

Fri

8.30am – 4.00pm