Helping students to feel safe and supported

We are determined to give you the support and help you need while you're at College and we are proud of our excellent record in providing a welcoming and inclusive environment where all learners have equality of opportunity.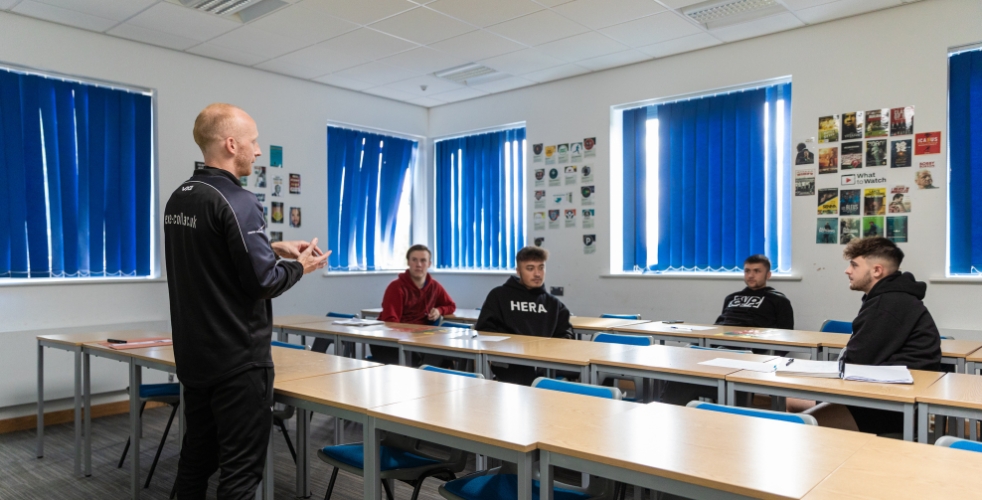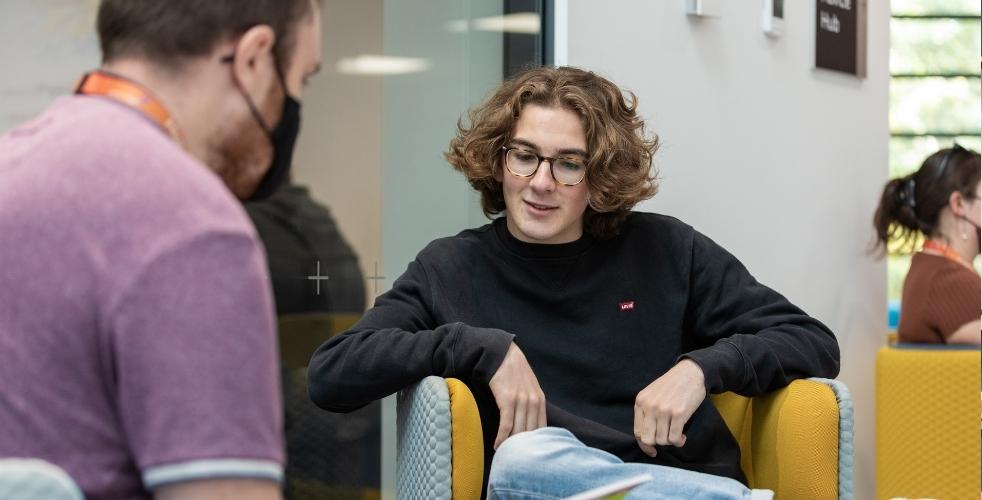 Adult Learning Advisers
For applying students our Adult Learning Advisers can give you advice and guidance before you start at College whether you are considering applying or during your application process.
They can help you access facilities and support in College, help you find accommodation or apply for student finance funding and answer any general queries you may have about studying at Exeter College.
Wellbeing Services
At Greystone House we offer a range of wellbeing services, including counselling, to support you in attending College and to succeed in your studies. Wellbeing services can be accessed alongside any other community support that's in place, and this doesn't replace any other specialist services or advice from your GP.
Our services are designed to help you get the most out of College life by providing:
Resources to deal with common issues such as mild anxiety, stress and depression
The opportunity to gain a different perspective in a calm, non-­judgemental space
Information and advice on signposting within College and to external specialist agencies
You can access our wellbeing service by attending Wellbeing Drop-In. This is at Greystone House and is open every College day between 10am – 3pm. You can also email studentservices@exe-coll.ac.uk or call 01392 400409 to find out more.
We offer an internal counselling service to all College students. You can find out more information by attending our Wellbeing Drop-In and speaking to a member of the team.
The appointment will be held on a 1:1 basis in a confidential space.
The sessions are an hour long and 6 sessions will be offered.
Contact details and other relevant information from the session will be recorded and stored securely.
If you cannot attend the session or want to end the counselling sessions please send an e-mail to studentservices@exe-coll.ac.uk or call 01392 400409.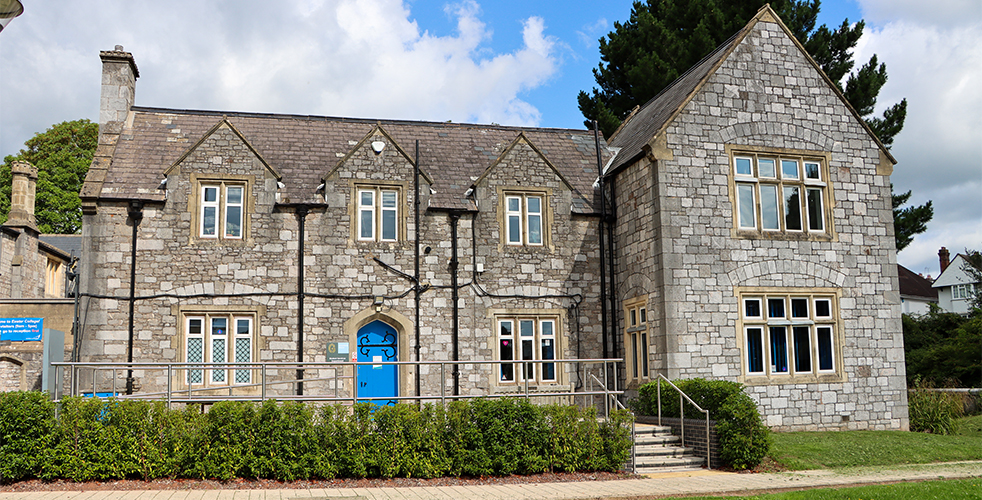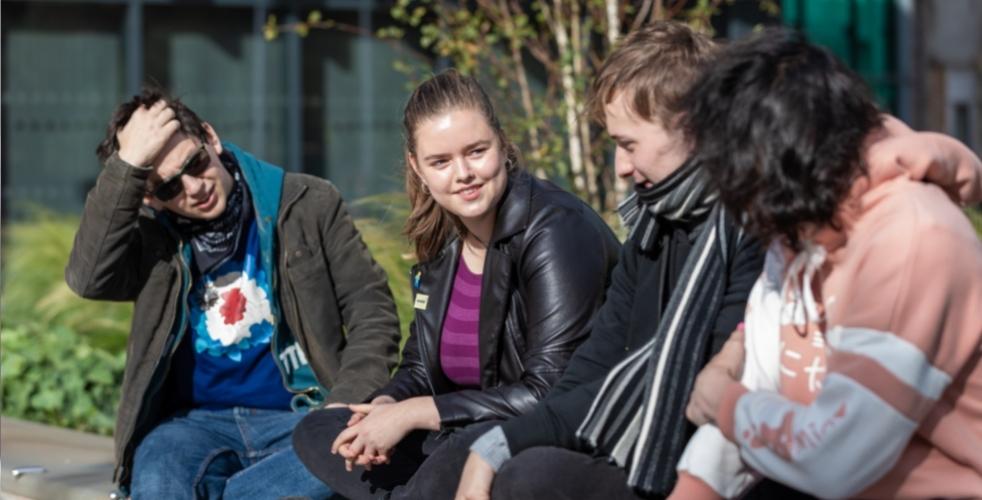 Your first weeks here
During the first few weeks of your course, your tutor will take you through your induction programme, including a tour of the College that will also show you the dedicated Higher Technical Education and Adult Learner areas, Learning Centres and student cafes.
They will also tell you about events that are taking place within the city for Adult Learners that you can get involved with such as music performances, student lock-ins and more.
Learning Support
At Exeter College we have a dedicated DSA Supervisor/Advisor who is able to advise and support our students in the following ways:
Provide advice, guidance and support to students who may wish to apply for DSA – current HTE and progressing students.
Guide students in evidence gathering to prepare for DSA applications and exam arrangements if applicable to course.
Support students through the student finance application process.
Signpost students to designated DSA assessment centres and other support services.
Liaise with the DSA funding body on behalf of students to check the progress of a claim, or raise questions.
Support students to access DSA awards and if necessary act as a point of contact for students who have a DSA award and are receiving support from a provider other than Exeter College.
Coordinate support packages for HTE DSA students receiving support from the Exeter College DSA NMH support service.
Encourage feedback about the service and welcome news of positive support experiences.
Our DSA Supervisor/Advisor is always happy to discuss any general learning support/additional need issues and questions with students or staff to support learners. Based in VG07 in Victoria House (Queen Street). Please feel free to drop in to make an informal enquiry about DSA. Email: dsa@exe-coll.ac.uk or phone 01392 400443.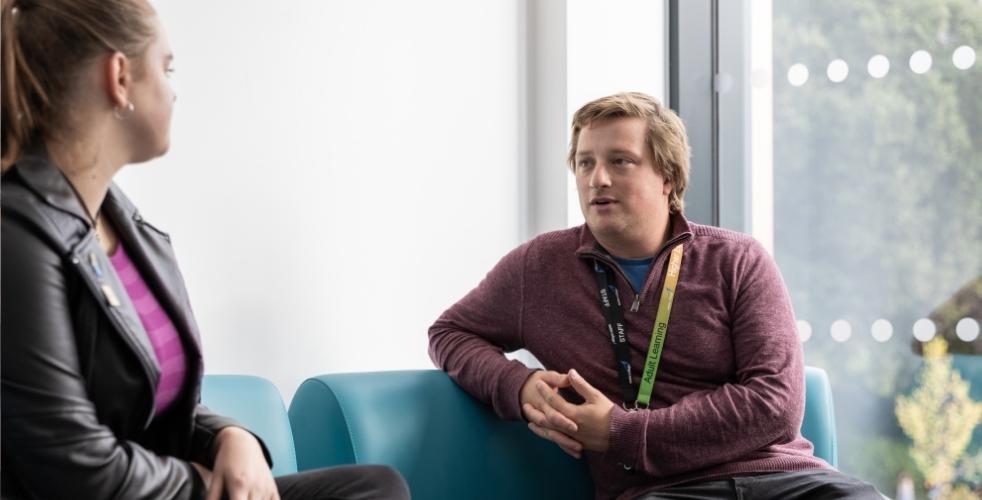 Financial Support
Student maintenance and tuition fee loans are available to cover the cost of your course fees and/or your living costs whilst studying at Higher Technical Education (HTE).
If you have a learning difficulty, sensory impairment or a physical disability and would like individual learning support, you can apply for Disabled Students Allowance (DSA) via Student Finance England.
Learning Resource Centres
Exeter College has seven award winning learning resource centres to support you with your studies. Wifi is accessible College wide and each learning resource centre is equipped with PCs, laptops which you can borrow, study desks, books, journals and DVDs, access to e-books, e-resources and the library catalogue and equipment to support accessibility.
The Victoria House Learning Centre has a new quiet study area specifically for all Higher Technical Education students, fully equipped with study desks, PCs and Apple Macs. The study room has comfortable chairs and tables providing space for both individual and group study.
In the Centre for Creative Industries (CCI) your specialist curriculum is supported with three Apple Mac suites, a broad range of media equipment (including HDV cameras, digital stills and audio equipment), specialist staff and a shop selling art supplies.