Your Future is Bright.
Exeter College is an award-winning, world class, Ofsted Outstanding College, recognised nationally as one of the very best colleges in the country. We are focused on delivering excellent teaching, learning and training to help all of our learners achieve their potential.
We offer an exceptional choice of curriculum options including over 35 A Level subjects, the International Baccalaureate (IB), Apprenticeships and vocational/technical courses, covering nearly every subject area across a broad range of levels.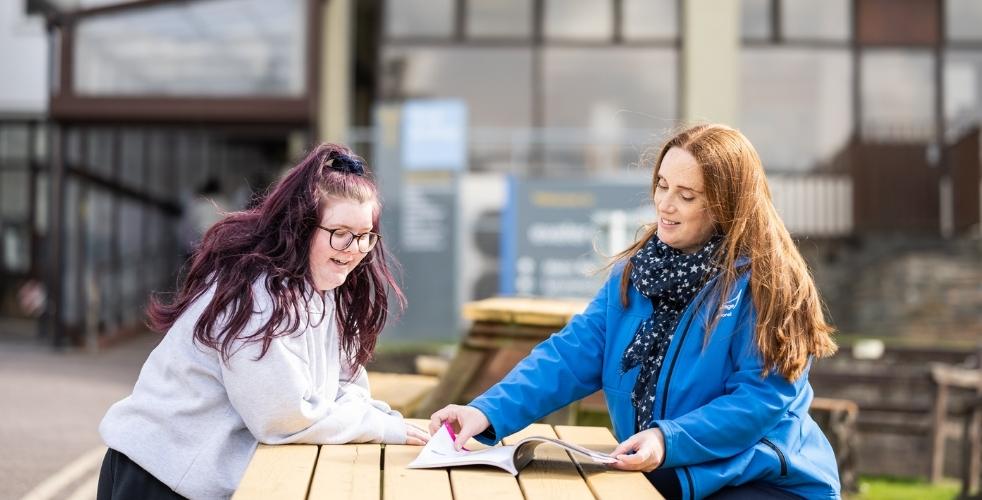 ---
Find out how our students get to engage and work with the College to ensure it's a space for everyone.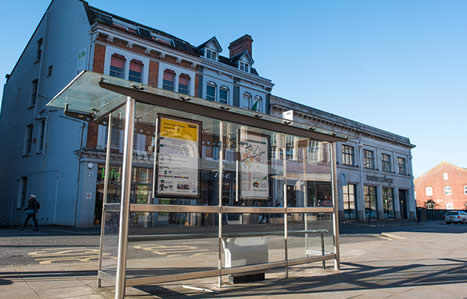 Exeter College run a subsidised travel pass scheme to get you from where you live to where you learn.
Our enrichment programme, EXtra, enhances your core programme of study and helps you to enjoy, achieve and make a positive contribution to life at College.
Our dedicated College Advice Team are trained to give you advice and guidance about the College and help you make sense of all the choices.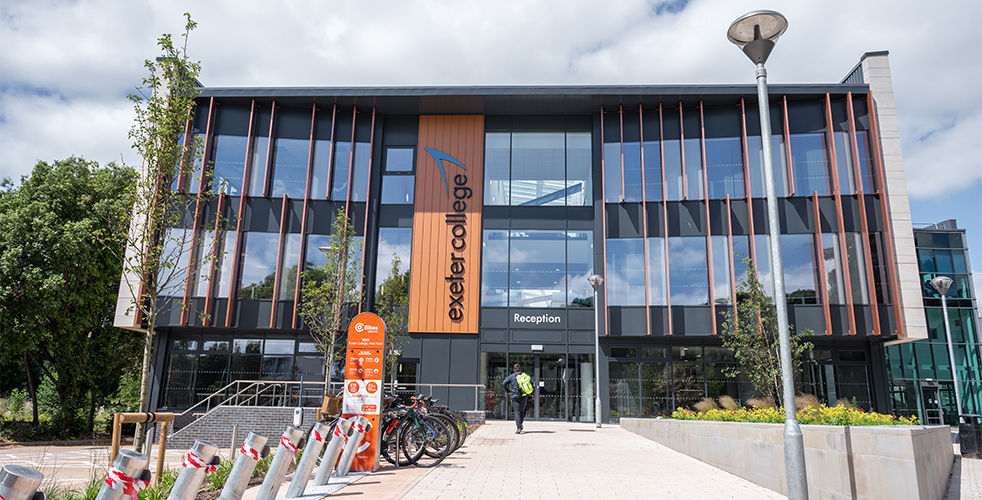 We continue to invest in our facilities across all the College sites to ensure that all students have access to the best equipment and resources to help them succeed. We keep our facilities and equipment up to date to reflect the developments in industry and business.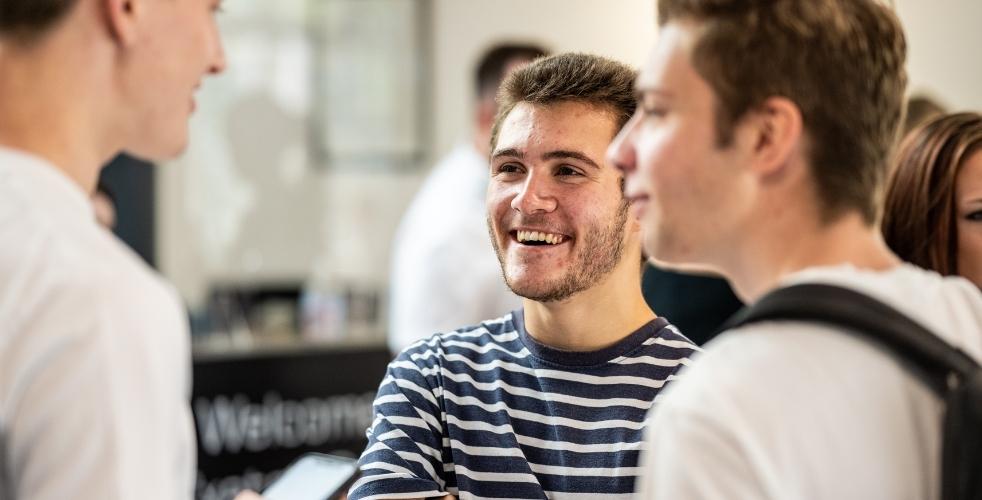 You will have a Personal Tutor or Skills Officer who will help you to succeed, both in your studies and personally.
That's not all – we have a dedicated Student Experience Team, because it is very important to us that you feel happy and supported throughout your time at College.
---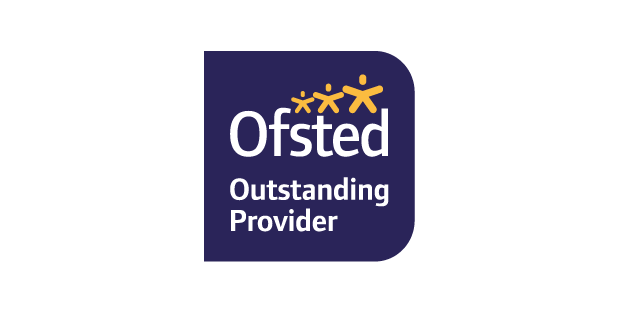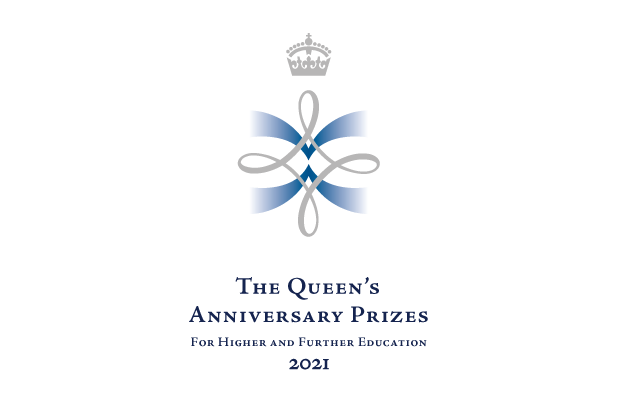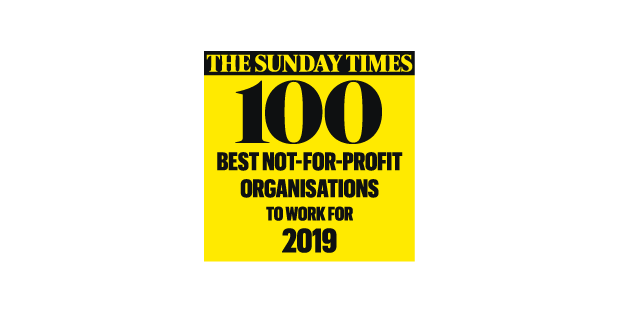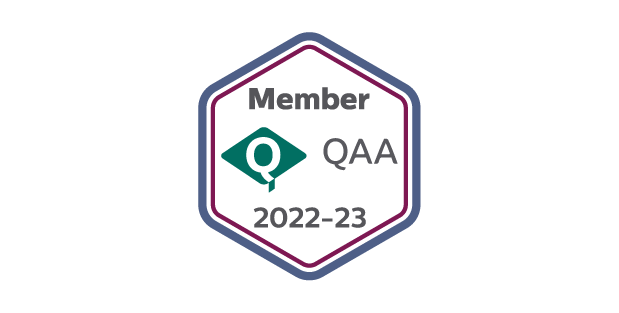 ---
Open Event

Open Events are the perfect way to find out more about life at Exeter College. Our Open Events are for school leavers, those looking for an Apprenticeship and adult learners interested in professional or degree level courses or leisure courses. Taking place on Thursday 12 October 2023, the next Open Event is a chance for anyone interested in joining us to…

12 Oct 2023
16:00 - 20:00

12

Oct

Open Event

Open Events are the perfect way to find out more about life at Exeter College. Our Open Events are for school leavers, those looking for an Apprenticeship and adult learners interested in professional or degree level courses or leisure courses. Taking place on Wednesday 22 November 2023, an Open Event is a chance for anyone interested in joining us to find…

22 Nov 2023
16:00 - 20:00

22

Nov

Open Event (Adult and Higher Technical Education)

Open Events are the perfect way to find out more about life at Exeter College. Our adult and higher education open events are for adult learners interested in professional or degree level courses, or leisure courses. Taking place on Wednesday 27 March 2024, 5.00-7.00pm, at the Digital and Data Centre, this Open Event is a…

Digital and Data Centre 27 Mar 2024
17:00 - 19:00

27

Mar