Begin your journey
If you're thinking of coming to Exeter College there are many ways to travel to us, and all of our sites are easily accessible by train, bus, bike, car or on foot, depending where you're travelling from. In fact, over 66% of our students travel from outside of Exeter.
To make travel easier we offer an Exeter College subsidised Travel Pass scheme, which you may be eligible for. There's more information about this below on this page.
You may also want to look at the 16-17 Saver card from National Rail. There are more details below and on their website.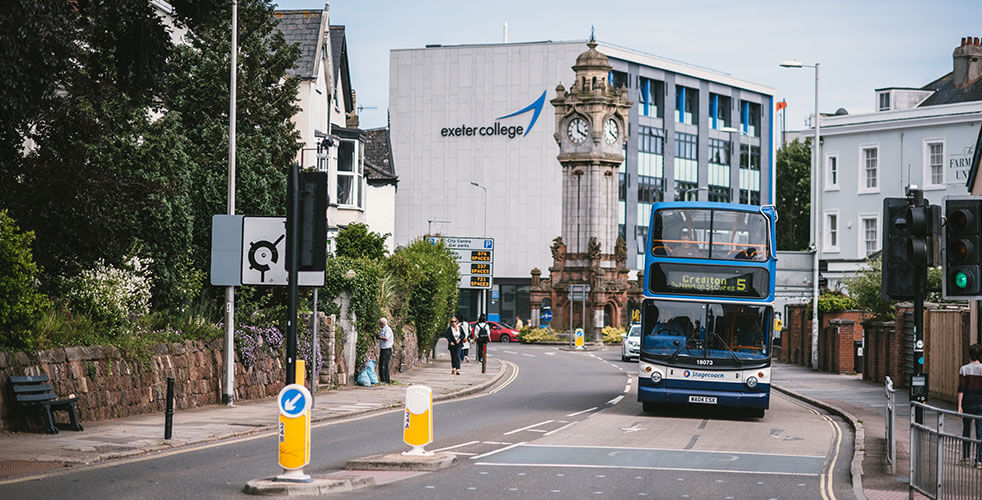 National Rail 16-17 Saver
If you're 16 or 17 you are also eligible to apply for a National Rail 16-17 Saver card.
The card costs £30 and entitles you to 50% off most rail tickets. This could be a great option from some stations and can give you the chance to save event more.
You can find out more by clicking here.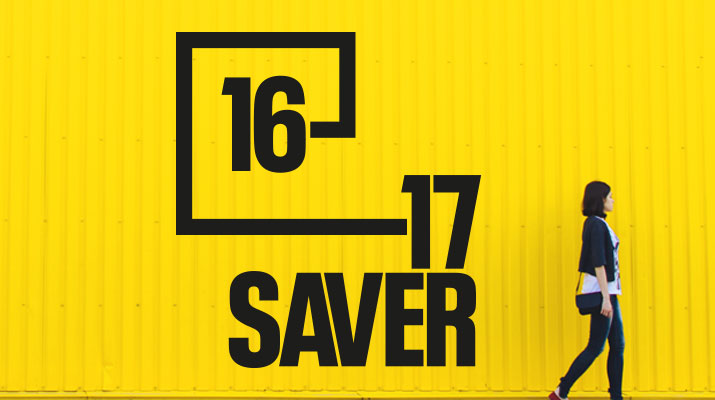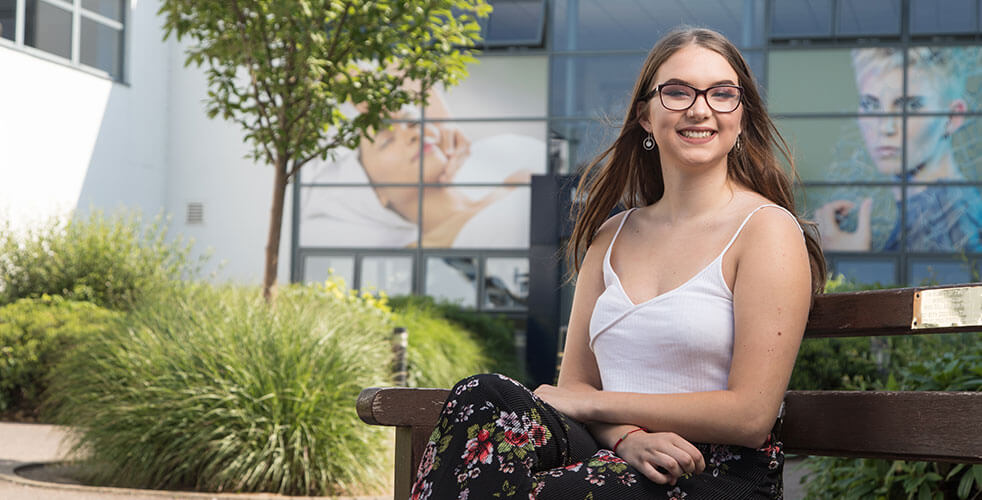 Who is eligible for the Exeter College Travel Pass?
You are eligible for the Exeter College subsidised Travel Scheme if:
You will be over 16 and under 19 on the 1st September
You will be studying on a full time course
You live more than 3 miles from Exeter College
---
How the Travel Pass scheme works
If you meet the above criteria you will be sent information on the travel scheme in June, this comes out as an email to both the applying student and the first next of kin. Your email will contain instructions on what to do next, and a personal travel reference. Please make sure you keep your unique code in a safe place as you will need to enter it along with your postcode when ordering your travel pass online.
If you are interested in the subsidised travel schemes, satisfy the above criteria and have not heard from us by the end of June please contact the Exeter College Travel Team on 01392 400100. While our subsidised travel scheme helps over two-thousand Exeter College students get to and from college every year, please note that students/guardians are under no obligation to purchase a travel pass should they wish to make their own transport arrangements.
Please ensure you have your college ID on you when collecting your Travel Pass.
---
What travel passes are available and how much do they cost?
The Exeter College travel scheme offers subsidised travel by either bus or rail. If you choose the Exeter College Travel Pass you have the following options to choose from.
---
Help towards the cost of travel
---
Find out more
For more information you can contact the College Travel Scheme hotline:
Telephone: 01392 400100
Email: travelscheme@exe-coll.ac.uk
Other useful telephone numbers:
Education/Transport Offices
Devon County Council: 0845 155 1019
Torbay Council: (01803) 208242
Plymouth City Council: (01752) 308770
Somerset County Council: (0845) 3459155
---
Your Feedback
We'd very much like to have your feedback about our Travel Pass service. If you have feedback, please do let us know by emailing travelscheme@exe-coll.ac.uk