Access to Higher Education
We are passionate about supporting learners in our community who wish to continue their education or maybe make a change in their career. Access to Higher Education (HE) Diplomas can be a great way to do this so click below to discover your new career.
The Access to Higher Education (HE) Diploma is a qualification which prepares students for study at degree level. If you would like to go to university but left school without the qualifications you need, or you are thinking of a career change, then an Access to HE course could be for you.
Come along to our next Open Event or contact us today to find the right Access course for you.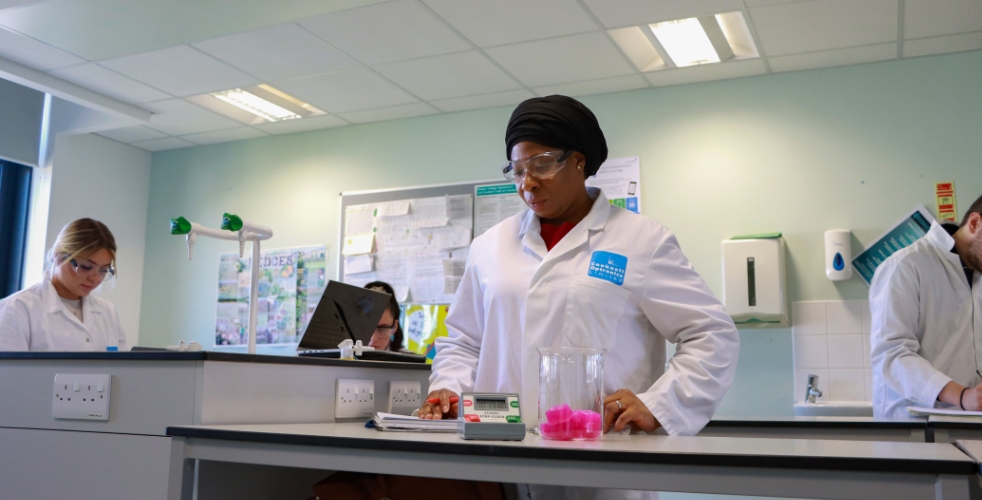 ---
Frequently Asked Questions
The Access to Higher Education Diplomas are a well established and a very successful route into university level study for adult students who may lack formal entry qualifications, wish to pursue a change of career and/or need to develop confidence and practice in their study skills.
These diplomas can also improve your general education and are specifically designed to help you progress on to professional advanced training. The range of modules available allows you to access a wide variety of courses at university level such as nursing, social work, teaching and psychology.
All lecturers involved in the courses are experienced and dedicated teachers of adults who take pride in the achievements of all their students. You will be taught and assessed through a combination of lectures, small group work, practical exercises, group discussions, seminars and tutorials. You will collect evidence of your work from 20 units over 36 weeks and present it as a portfolio of work.
This qualification is for students aged 19 and over
All learners on Access to HE Diplomas must hold or be working towards GCSE in English and Maths or a Level 2 qualification. Many universities require you to have English and Maths GCSE at grade C and above
You must have achieved GCSE science at grade C or 4 (for Science, Healthcare and Diplomas only)
We are looking for applicants with:
A high level of motivation to be an independent student with a willingness for self study
The commitment to study a full time, challenging course
Evidence of recent study is desirable
A clear idea of the university level programmes that you wish to apply for
Fees for Access to Higher Education courses are subject to review on an annual basis. The 2023-2024 fees are listed below:
| Diploma | Cost for 19+ Students |
| --- | --- |
| Art and Design | £3,928 |
| Business | £3,022 |
| Healthcare | £3,384 |
| Humanities | £3,022 |
| Science (Biology and Chemistry) | £3,384 |
| Science (Physics and Maths) | £3,384 |
| Social Science | £3,022 |
Students aged 19-23 at the start of the course, who have lived in the UK for the last 3 years and do not already hold a level 3 qualification can access funding to cover course costs. Anyone else who has lived in the UK for the last 3 years can apply for an Advanced Learner Loan.
Click here to view Level 3 Funding – see Option A or C.
Click here for further information on the Advanced Learning Loans.
What financial support is available?
For those aged 19 and over and applying for Advanced Learner Loans, a bursary may be available. Click here for more information. Students aged 19-23 at the start of the course, who have lived in the UK for the last 3 years and do not already hold a Level 3 qualification can access funding to cover course costs.
Mature Access Pathway
The Mature Access Pathway (MAP) supports all Access to Higher Education students at Exeter College in partnership with the University of Exeter. It aims to support you with the journey and transition to Higher Education, if that is what you decide to do, but also get a feel for university life before you start your studies.
You will experience what studying at university is like and develop study skills through talks, workshops and on campus experiences. There will be opportunities to speak with staff, mentors and current undergraduate students who will ensure you receive all the information, advice and guidance required to make educated choice about your future.
You will be supported through your application to Higher Education and, if you decide to apply to the University of Exeter, by completing the Mature Access Pathway you will receive a guaranteed contextual level offer. You will also receive extra support when you start at the University of Exeter, including an enhanced induction programme, and other packages. All will be detailed in the introductory session.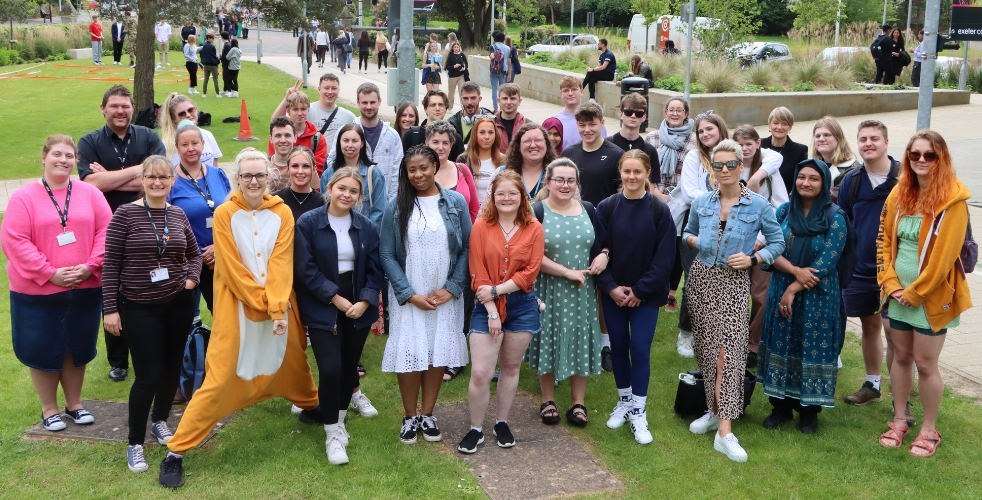 ---
GCSE English and Maths
For those who do not have a GCSE grade C or 4 or above in English and/or Maths, these courses are offered free of charge (providing you are a British Citizen or from the European Union). It is advisable to acquire these qualifications before applying for Access to HE unless you know for certain that the university you hope to go to does not require one or both of these qualifications in addition to an Access Certificate. You should have written confirmation of this from the university attached to your Access application form.
---
Financial Support with the Advanced Learner Loan
If you are aged 19+ and studying a Level 3 to Level 6 qualification, you can apply for an Advanced Learner Loan to pay for course fees. For more details of how you can cover the costs of your course with an Advanced Learner Loan, click here.
If you have any questions about the Advanced Learner Loan, please do not hesitate to contact our Adult Advice Team on 01392 400170 or adultadvice@exe-coll.ac.uk.