If you have a learning difficulty or disability and this impacts your learning, we
understand the challenges you may be facing.
To make sure we fully understand your needs, you will be invited to attend a Special Educational Needs and Disability (SEND) meeting, with one of the staff from our Learning Support Team.
This meeting will allow you to discuss your needs further. Our friendly team will be able to build a complete picture of your needs and discuss with you the support available at the College. This may include signposting to other services within the College, such as our Student Services Team and Finance Team.
Once you have started on your course, your tutor or subject lecturer may feel that you could benefit from some extra academic support, to help you achieve your full potential. They can submit a referral on your behalf to the Learning Support Team.
Learning Support will take place outside of your core timetable; we have a variety of discrete study centres across the College. You will be contacted directly by one of our Learning Support Specialists to agree on a suitable time when you can attend your study skills sessions.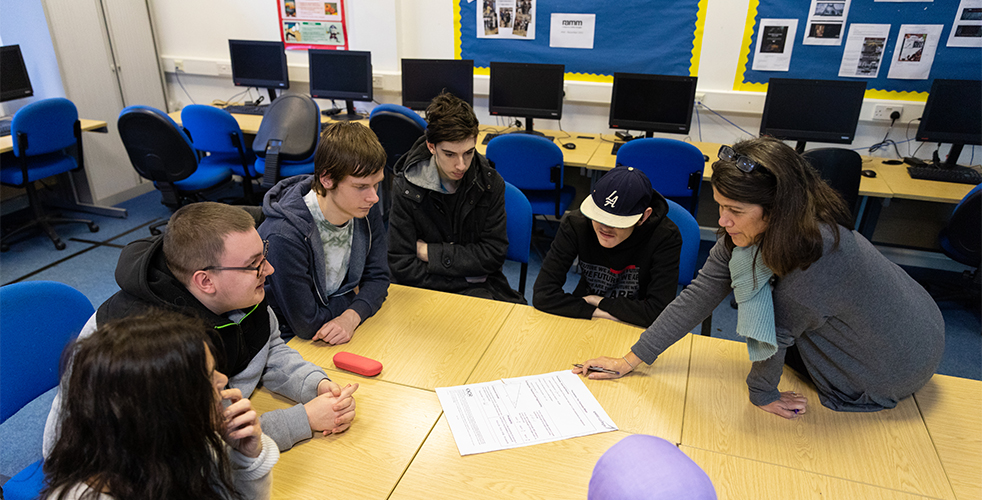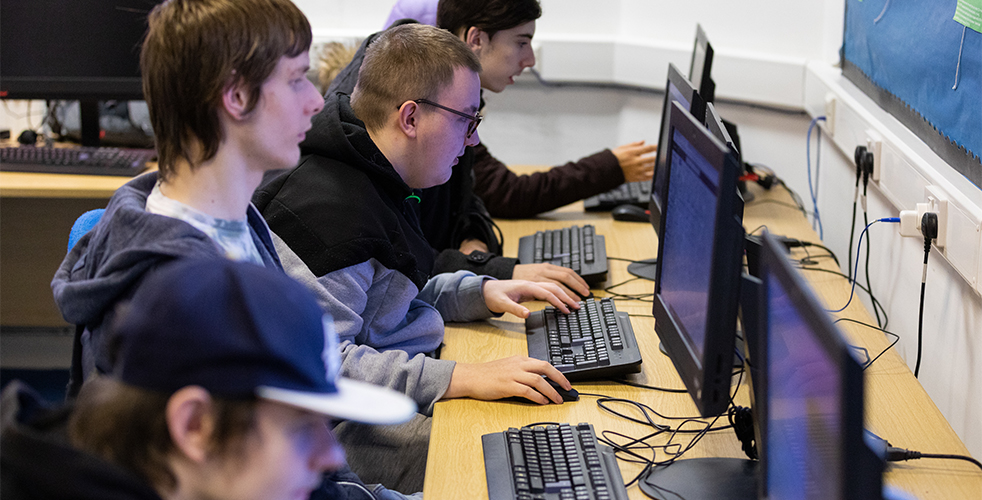 Assistive Technology sessions (this is a range of software that can help or change the way we interact using computers, laptops or phones)
Individual or small group sessions for targeted study skills
Exam preparation techniques
Time management skills
Organisation skills
Assignment writing support
Academic writing skills
Planning for university – what to expect
Transition Planning – course changes and studying in the summer
To continue to support students' learning needs, we have a selection of electronic devices available for loan, including laptops with 'Read Write' installed.
We also work very closely with external professionals for students with Multi-Sensory Impairments (MSI). This includes specialist support for students and tips and advice for staff working with a young person with an MSI need, to ensure that individuals are accessing their learning in full.
Education, Health and Care plan
An Education, Health and Care plan (EHCP) is a legal document for children and young people aged up to 25, which describes their special educational needs, the support they need, and the outcomes they would like to achieve.
You can ask your Local Authority to assess if you think you need an EHCP.
Your tutor/teacher can also ask our SEN Team here at the College to support you to request an assessment. We must provide enough evidence to support this request to your local authority.
A request can also be made by anyone who thinks an assessment may be necessary, including doctors, health visitors, parents and family friends.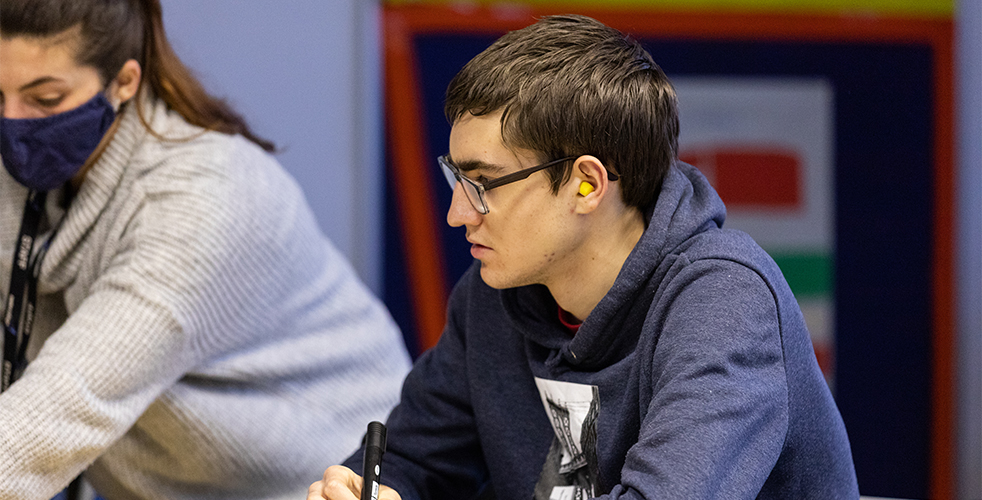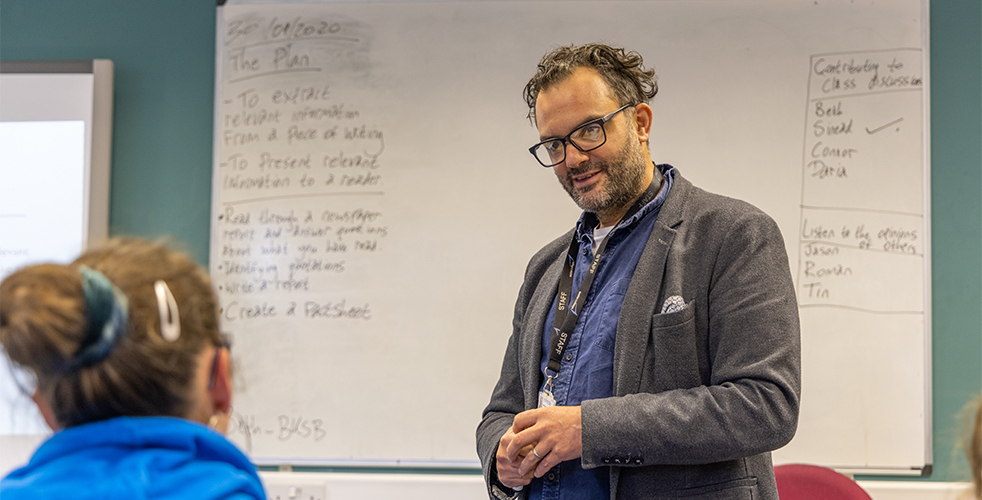 If you have an EHCP and Exeter College has agreed with your local authority that we can meet your needs, additional support may be available to you. You will have a Learning Support Specialist who can support you outside the classroom. You may also have a Learning Assistant supporting you in the classroom. All the Learning Assistants have received training on Specific Learning Difficulties and can adapt the support required to reflect your own needs.
The level of support you receive is based on individual's needs; this can include: 
Individual support and bespoke therapy
One-to-one support in the classroom
Assisting with exercise programmes
Intimate care, medical intervention
Speech and language support
Supporting individuals to travel between sites.
Learning Assistants work with more than one student with an EHCP in the classroom to provide shared support.
Learning Assistants can also work with you outside of the classroom and assist you with organising your work/scribing for you if required. These are planned sessions to be agreed with you and your Learning Assistant.
All the Learning Assistants are also fully trained in using Assistive Technologies.
What are Exam Access Arrangements?
Exam Access Arrangements (EAAs) are the reasonable adjustments that can be made for a student taking formal exams. These might include things like extra time to complete an exam paper, permission to use assistive technology, or the provision of rest breaks, to name a few.
Each of the faculties across the College has a named Specialist Assessor, all of whom have the required qualification, skills and knowledge to carry out Access Arrangements.
Your tutor/teacher will need to provide evidence to support an assessment and confirm that a request for your exam access arrangements is the normal way of working in the classroom.
Previous access arrangements do not automatically continue from your previous school/ College, and you may need to be re-assessed. You may also need to provide evidence of a diagnosed/medical condition before an assessment can take place.
The College can apply for Special Considerations for you in exceptional or adverse circumstances such as bereavement, serious illness or accident. Any applications made for Special Considerations would need to be supported by evidence.
If you need further information, advice or guidance about your exam access arrangements, please speak with your tutor or a specialist assessor in the Study Centre on our Hele Road site.