What is the Levy?
The Apprenticeship Levy is a government tax to support the cost of Apprenticeships training. Large employers pay into a levy fund through PAYE. The levy applies to all employers who have a wage bill of £3m plus per year and is currently set at 0.5% of the total payroll.
Put the money back into your business
The Levy is designed to encourage professional training – and for this reason, the money your company are taxed can be claimed back to cover the cost of Apprenticeship courses.
The levy, if utilised correctly, can provide cost effective technical and professional training for both new and existing staff members. It can be used to:
create new career pathways
embed your company values in a new batch of recruits
develop highly skilled, exemplary managers and team leaders
remove any skill gaps in your business
providing nationally accredited personal development opportunities
increase staff loyalty, motivation and retention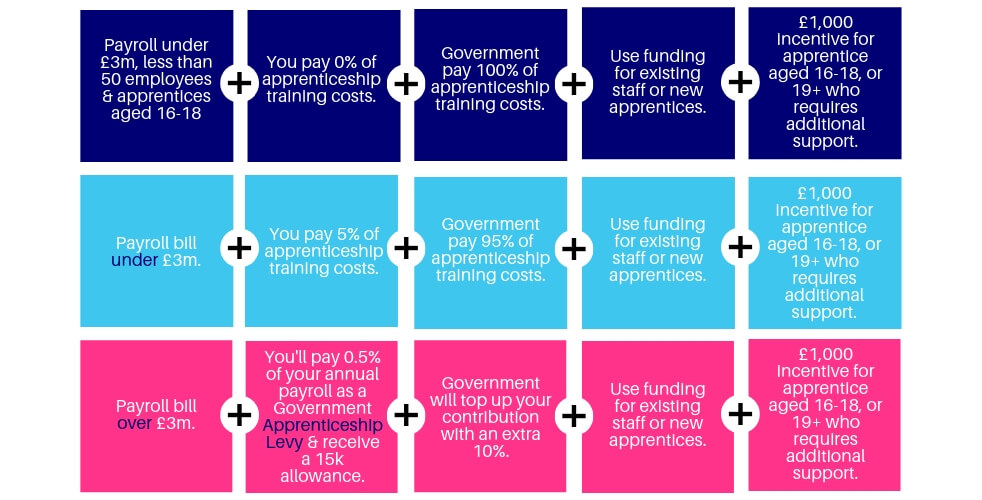 ---
Find out more about how we worked in partnership with SW Comms to facilitate a smooth transformation of their business…
"The apprenticeship programme has tied in with our company transformation programme. We identified that we had very good staff but suddenly we had a situation where we had to train them in a different way. The College have done an amazing job building a programme that would enable our existing staff to actually buy into our strategy, and build their level of knowledge that can be conveyed across the business and then out to market."

Jon Whiley, Commercial Director at SW Comms
---
How we can help
We at Exeter College want to help you fully exploit your levy in a way that suits your company. Therefore, we are offering FREE Levy Health Checks to ensure you don't miss out on any of the benefits of Apprenticeship Training.
To book your Levy Health Check please contact our apprenticeship team on 01392 400800 or LevyReady@exe-coll.ac.uk
Levy support
There is a dedicated Levy co-coordinator in our team, to answer any questions and offer full Apprenticeship Service Account support.
Account management
If you would like to recruit an apprentice you will be allocated an account manager who is a specialist in your sector.
Recruitment
We offer 360 degree apprenticeship recruitment support, including:
– Creating job descriptions
– Vacancy advertising
– Application review
– Eligibility checks
– Interview support
– Apprenticeship induction
Ongoing support
Your account manager will provide ongoing support during your Apprenticeship journey. Where needed, they can attend progress review meetings and provide updates on your apprentice. Your apprentice and their line manager will receive a visit from a Skills Officer every 8-10 weeks.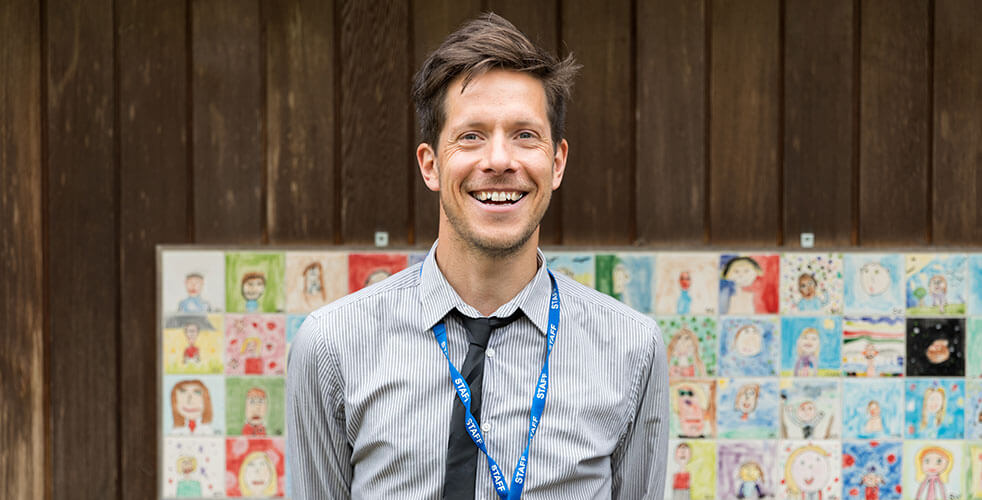 "The Levy administration process is straightforward and Exeter College have been proactive in supporting both the apprentices and school.
The apprenticeship scheme has been successful for our schools, as it has enabled us to upskill current staff and employ additional staff, which has benefited our children."

Rob Giffard, Head Teacher at All Saints C of E Primary School, The Ark Federation – St Christopher's Multi Academy Trust
---
How does it work?
The funds are collected through PAYE and is held in the business' digital account, where employers can login and direct the money to registered Apprenticeship training providers to pay for their staff training.
However, unused Levy funds will expire 24 months after they enter your account. Therefore, it is very important to not only understand how your levy works but also understand the best ways to maximise it, to work in favour of your business.
Apprenticeships for Schools and Colleges
The Devon Education Apprenticeship initiative has been created by Exeter College to serve as a platform to promote Apprenticeship provision for the education sector. We aim to inform such organisations about how Apprenticeships can be effectively utilised within school settings. We have worked collaboratively with stakeholders to influence this project and ensure we can support schools in the most productive way.