How to Apply
Know where you want to go? Get started using the quick links below.
Applying for an adult course
If you're ready to apply for one of our adult courses the details you need are on this page.
It's now easier easy and quicker to apply for our Adult Learning Courses. Please click on the relevant link below relating to the course you are applying for:
Technical and Professional Courses or Essential Skills qualification:
Access to Higher Education
Courses:
If you have any questions about your application, please contact our admissions team on info@exe-coll.ac.uk
If you're not sure which application form you need please contact us on 01392 400500.
---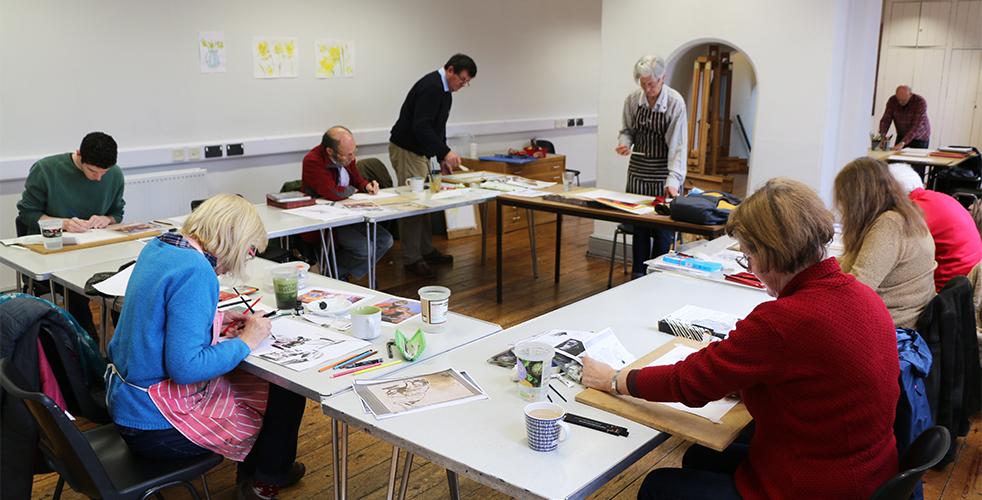 Adult Leisure Courses
If you would like to join one of our Leisure Courses, please complete and return the enrolment form below. You can email your completed form to info@exe-coll.ac.uk or post it along with your payment details form to:
Admissions, Exeter College
Hele Road, Exeter, EX4 4JS
Or you can drop in to an Exeter College reception at Hele Road, Victoria House or the Centre for Creative Industries. You will need to bring your enrolment form and your method of payment. In order for us to accept the form, this will need to be signed by hand.
Not sure where to start?
With courses ranging from GCSEs to degree level qualifications, we can get you where you want to go with our outstanding teaching and specialist lecturers who share your passions.
Or book a 1:1 appointment with our Adult Advisers now with any questions you might have about adult learning with Exeter College.
---
Paying for your course
If you are paying for your course we will contact you after processing your application. Please note you can only apply for a reduced fee by attending one of our receptions in person.

If your employer is paying for your course please download the employer payment form on our website and return the completed employer payment form with your enrolment form.

If your course requires an assessment or interview you will do this before we take payment.