Application Process
We aim to make the application process as easy as possible. Here is our guide to getting it right. If you need advice and guidance, then please contact us and we would be happy to help.
Apply

All applicants for full time Higher Technical Education courses should apply via the UCAS Application system – apply via UCAS
If you want to study a part time Higher Technical Education course or for a Higher Apprenticeship – click here to download an application form
If you have any questions about your application, please contact our admissions team on info@exe-coll.ac.uk



Receive an acknowledgement of application
If you meet the requirements, attend an interview and receive a conditional offer (or unconditional if you already meet the entry requirements)
Receive enrolment information and welcome pack during the summer
Send us your results, if applicable
Enrol with us in September
Start your studies
Student Transfer Arrangements


Students wishing to be considered for transfer into an HTE programme of study at Exeter College from another Higher Education Provider should read the following statement carefully before proceeding with an application.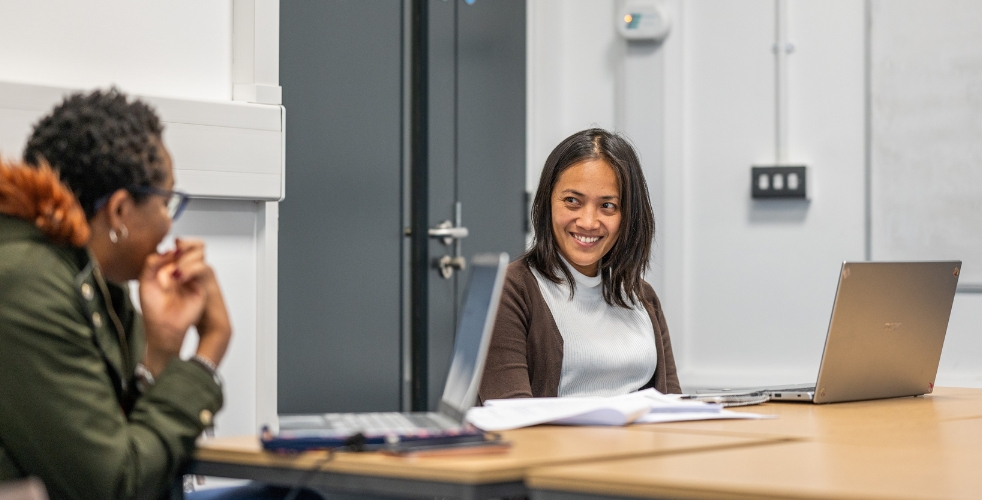 When completing a UCAS application you will need a course code. These can be found on individual course pages, on our website and on the UCAS website. You will also need our Institution Code, this is E81.
---
Frequently Asked Questions
When should I apply?

September – January

Most applications are made through UCAS between September and January. However, we know it's not always this straightforward. So don't worry if you think you've missed the deadline or if you're applying for a part time course you can still apply to us directly. You can download a direct application here.

Alternatively, you can request a printed application form which can be dropped off to one of our city centre receptions or you can post it to:

Advice and Recruitment Team,
Exeter College,
Hele Road,
Exeter EX4 4JS.
Is there a deadline?

January – February

The main UCAS deadline will be in January, however, students can continue applying after this date. We recommend applying before the January deadline, but we know things aren't always this straightforward so we
will consider applications after these dates, ask our Higher Education Advice Team for more information. You don't need to have accepted your offer to apply for student finance, just apply with your preferred choice and you can update it later.

If you are a UK or EU student and are interested in applying for funding then we strongly recommend applying for student finance as early as possible. This will ensure your application is processed for the start of your course and help to avoid any problems.

You can find further details, dates and deadlines on the Gov UK website gov.uk/student-finance. If you would like further guidance at any stage of your application, then please contact us on 01392 400909.
What happens next?

January – May

You will usually hear back from us between January and May with an offer, depending on when we received your application. In some cases you may be invited in for an interview before we make an offer, this is to get to know you and ensure the course is right for you. Your offer will be either conditional (depending on results) or unconditional. It is important that you respond to us so that we know how you would like to proceed.
When will I receive further information?

June – August

During the summer we will send you a welcome pack with information relating to enrolment and your course. Keep an eye out for this information which may include important dates and times for enrolling and starting your programme. If you have any further questions over the summer you can always contact us on 01392 400909.

August

If your offer is conditional and you are waiting to receive your grades, you should receive exam results during August. If you achieve the entry criteria stated in the conditions, then your offer will become unconditional. If you are concerned about your results and whether or not you still meet the entry criteria, then you can contact us on or after results day to discuss your options. The Clearing hotline opens on A Level results day.
When do I start?

September

Enrolment normally falls within the first week of September, you will be given your course start date then which is normally within the following two weeks. This will give you time to settle into life as a Higher Technical Education student.
---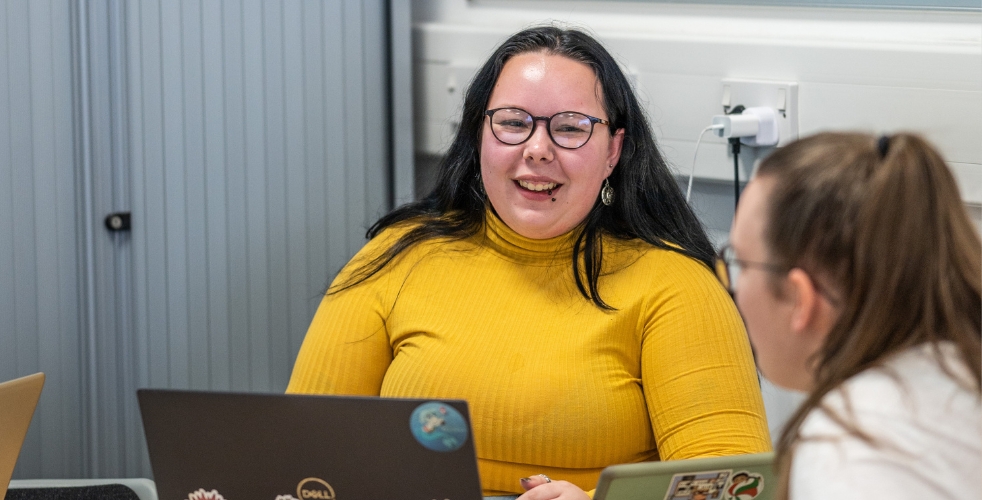 Be prepared
Even with the best intentions, sometimes things don't go to plan. So just in case you don't get the results you were expecting it's important to have a second option lined up. We are always happy to talk through your options or you can find further information on the UCAS website.
For more information, and to speak directly to us, please call 01392 400170 or email adultadvice@exe-coll.ac.uk