Preparing for the World of Work
At Exeter College opportunities to experience the world of work are a key part of every student's programme of study. Practical work experience can help to develop your skills and knowledge of a subject or sector and is a great introduction to the world of work.
---
Work Experience Placements
Work experience is an invaluable part of a learner's study programme. At Exeter College all vocational and technical learners undertake up to one week of work experience which can be spread across the academic year or take place in one block period. The work placement will be within a business to allow learners to develop an understanding of a job role and of the working environment. In some cases a placement will require a preliminary interview with the business.
Finding a work experience placement
Learners will need to go through the following steps in order to secure a placement:
List ideas about what sector interests you and any businesses or organisations that you'd particularly like to learn more about
Research possible businesses via the internet, or ask friends, family or your tutor for suggestions
Make a shortlist
Send an email, call or visit the company
Contact the companies again with a follow-up call, email or visit if you do not hear from them
T Levels Industry Placement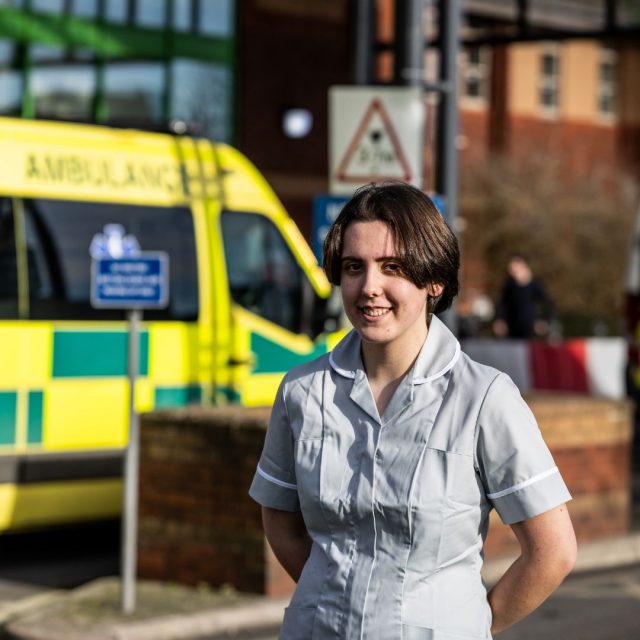 T Levels are technical-based qualifications made up of approximately 80% of time spent in the classroom and 20% spent on an industry placement in a relevant workplace (a minimum of 315 hours).*
T Levels are particularly suited to learners who wish to pursue academic study but also want an element of industry experience.
*This differs from an Apprenticeship where around 80% of time is spent with an employer and 20% in the classroom.
Each faculty area has an Industry Placement Liaison Officer responsible for coordinating industry placements and for supporting students with their work experience.
Contact us about industry placements
Employer Encounters
In addition to their course and tutorial time, all full time students will have the opportunity to join in a wide range of extra-curricular activities we call EXtra and this will include at least one employer encounter or some form of work experience.
To this end we work alongside our many employer partners to ensure our learners have access to:
Industry insights talks
Short work experience opportunities ranging from a day to a week
Employer-led competitions
Volunteering posts
Workshops and masterclasses delivered by employers
Support with CV writing and interview simulations
Real world projects set by employers
Visits to a workplace
---
Benefit to All
There are many benefits of undertaking work experience for both students and employers. Here are just a few of them.
Learner Benefits
---
Helps you decide if your career goals are right.
Gives insight into the way businesses operate and the challenges they face.
Increases skills and knowledge.
Provides networking opportunities.
Supports you to understand a particular job or industry.
Enhances your CV and personal statement.
Provides a possible reference for future job or UCAS applications.
Could offer a chance to attend in-company training courses.
Allows you to apply what you have learnt in the classroom to real-world professional situations.
Illustrates that you are proactive.
Develops transferable skills such as teamwork, decision-making, time management, problem-solving and more.
Employer Benefits
---
Offers a way to build entry-level skills, even before you employ a young person.
Helps to ensure a young person is developing the skills, workplace behaviours and experience you need.
Gives you a chance to build a talent pipeline for junior positions, Apprenticeships and internships.
Provides you with valuable additional resource.
May help you to advance a specific project.
Provides fresh perspective.
Establishes a CPD opportunity for staff through coaching and training a student in the workplace.
Supports in attracting young talent.
Work experience is flexible and will be organised around dates and times that suit all parties, meaning that you can plan a work placement based on times of demand or to suit specific projects.