Site Carpentry – Intermediate Apprenticeship
A Site Carpentry Apprentice will use timber products to create and install building components.
Course Type Apprenticeship
Subject Area Construction and Trades
Qualification Apprenticeship
Study Mode:

Full Time Only

Course Level Level 2
Location Construction Centre
Course Length Up to 24 Months.
Overview

A Site Carpentry Apprentice will use timber products to create and install building components. You will normally work on a building site, or in domestic and commercial premises, preparing and fixing building components; from the initial erection of a new building, through to the installation of all necessary fixtures and fittings, as well as a range of repair and maintenance activities.

A Carpenter will study:

Carry out first fix
Carry out second fix
Structural carcassing and maintenance
How to use power tools

It will also include:

Use, maintain and store hand tools and associated equipment
Understand why, when and how Health and Safety control equipment should be used when undertaking site carpentry work (e.g. personal protective equipment (PPE) and respiratory protective equipment (RPE)
Both learn how to use a range of construction information

To achieve a Level 2 you must complete:

End Point Assessment
If required: Functional Skills (English, Maths)
Portfolio of evidence

Entry Requirements

Every employer is different and therefore the entry requirements can vary. As a guide, you ideally need GCSE grade 4 in English and Maths. However, we will work with you and provide additional support to help you achieve their requirements, either prior to your Apprenticeship via a pre-Apprenticeship or during the delivery of your programme. An interest in the industry is essential. You will need to complete the Level 2 Architectural Joinery Apprenticeship before progressing to the Level 3 Advanced Architectural Joinery Apprenticeship.

Facilities

Trade specific classroom
Fully equipped wood machine shop
Practical bench and site workshops
Learning resource centre
Refectory

Additional Costs

You will need safety boots, overalls and recommended text books.
Have a question?

If you have questions or would like to speak to someone, our team of Customer Service Advisers can help answer your questions or direct your enquiry to the correct team.
Speak to us today on 01392 400500 or send us a message using our contact form: www.exe-coll.ac.uk/contact.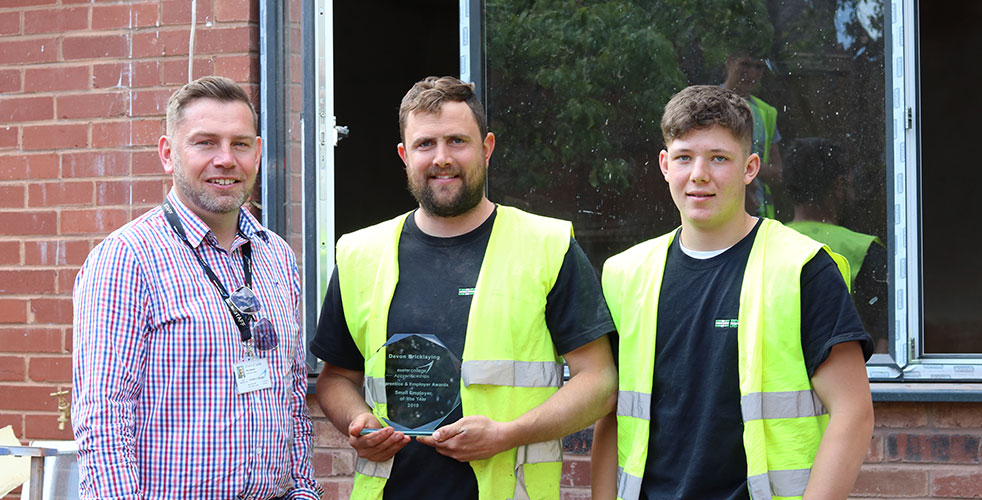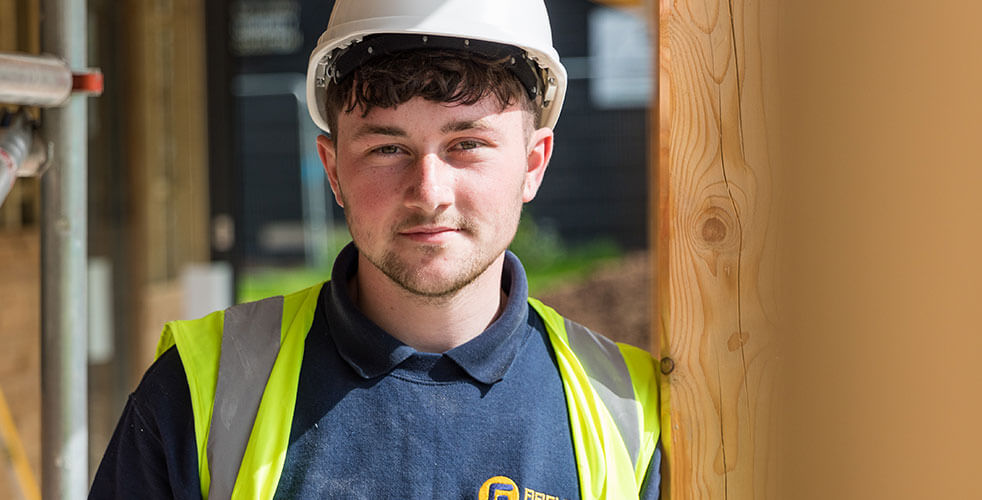 What our students think?
I would highly recommend any business to take on an apprentice to benefit future generations. As a former apprentice, I really value the apprenticeship scheme and recognise the importance of offering real life, hands on experiences for new apprentices. I have employed two apprentices who have both been very hard working and dedicated to the... Read more >
"My Grandad was a carpenter and so from a young age I have always wanted to be a carpenter too. I thought doing an apprenticeship was the best way to get into the trade. If you prefer to be hands on then this course, or any construction course, is perfect, as you are active all... Read more >
Level: Level 3
Duration: Up to 36 months

Level: Level 2
Duration: Up to 24 Months.

Level: Level 3
Duration: 36 months