Site Carpentry – Advanced Apprenticeship
A Site Carpentry Apprentice will use timber products to create and install building components, while being responsible for managing their own and other people's work.
Course Type Apprenticeship
Subject Area Construction and Trades
Qualification Apprenticeship
Study Mode:

Full Time Only

Course Level Level 3
Location Construction Centre
Course Length Up to 12 months
Overview

A Site Carpentry Apprentice will use timber products to create and install building components, while being responsible for managing their own and other people's work. You will normally work on a building site, or in domestic and commercial premises, preparing and installing complex and often bespoke building components.

Topics include:

Repair and/ or replace frames, mouldings, floor or flat roof joist coverings, door and window ironmongery, window components, structural joists and rafters, window components, guttering and downpipes
Install accessible service encasements, bespoke wall/ floor units and fitments, panelling and stair components
Utilise a range of advanced trade skills, which allow you to carry out complex carpentry work to a high standard and tolerance, including measuring, marking out, fitting, cutting, splicing, finishing, positioning and securing
Develop knowledge of Health and Safety
Be prepared to take a lead when working in a team, especially when complex or non-standard work is involved
Determine the best way of carrying out the work and ensure this is communicated clearly to colleagues
Producing CAD setting out details
Learn about BIM modelling

Example job roles include: Advanced Site Carpenter.

Achieve:

NVQ Diploma Level 3 in Site Carpentry
End Point Assessment
If required: Functional Skills (English, Maths) Level 2

Next steps… Some Apprentices go into employment as part of a team in a construction company or as a subcontractor.

Entry Requirements

Every employer is different and therefore the entry requirements can vary. As a guide, you ideally need GCSE grade 4 in English and Maths and in some cases ICT. However, we will work with you and provide additional support to help you achieve their requirements, either prior to your Apprenticeship via a pre-Apprenticeship or during the delivery of your programme. You must have a Level 2 Qualification in Site Carpentry.

Facilities

Trade specific classroom
Fully equipped wood machine shop
Practical bench and site workshops
Learning resource centre
Refectory

Additional Costs

You will need safety boots, overalls and recommended text books.
Have a question?

If you have questions or would like to speak to someone, our team of Customer Service Advisers can help answer your questions or direct your enquiry to the correct team.
Speak to us today on 01392 400500 or email info@exe-coll.ac.uk.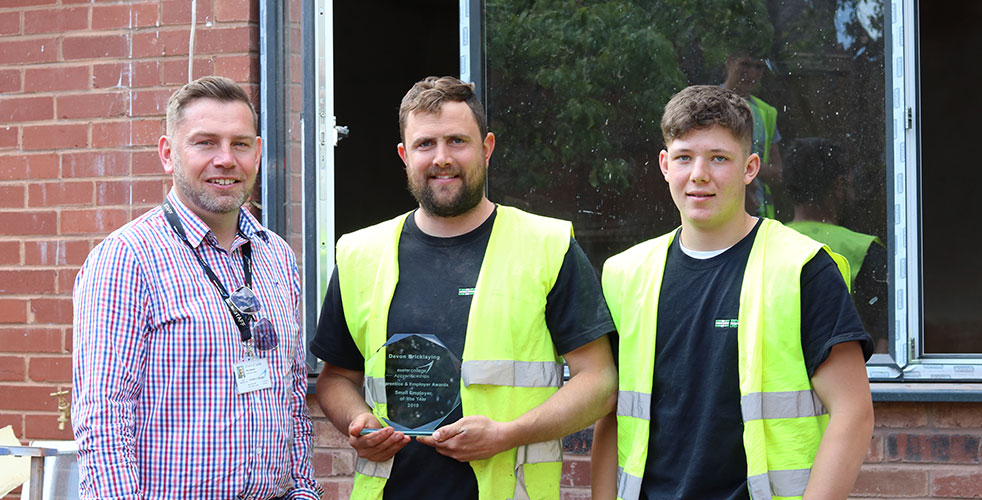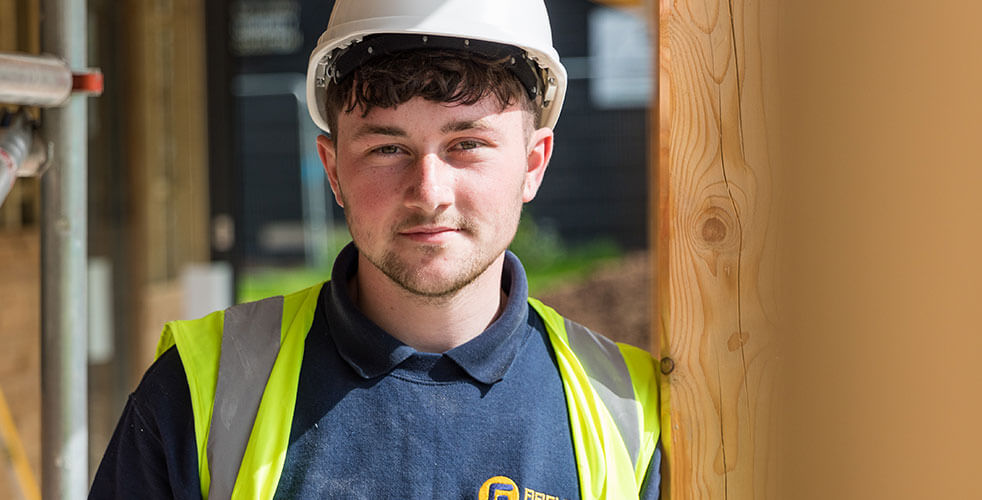 What our students think?
I would highly recommend any business to take on an apprentice to benefit future generations. As a former apprentice, I really value the apprenticeship scheme and recognise the importance of offering real life, hands on experiences for new apprentices. I have employed two apprentices who have both been very hard working and dedicated to the... Read more >
"My Grandad was a carpenter and so from a young age I have always wanted to be a carpenter too. I thought doing an apprenticeship was the best way to get into the trade. If you prefer to be hands on then this course, or any construction course, is perfect, as you are active all... Read more >
Level: Level 3
Duration: Up to 30 months.

Level: Level 4
Duration: Up to 24 Months

Level: Level 2
Duration: Up to 30 months.