Construction Support Technician – Advanced Apprenticeship
Work in an exciting and dynamic environment in an office or on a construction site. You will get involved in versatile activities using digital processes and systems to secure future projects and to enable progress and completion of actual construction sites
Course Type Apprenticeship
Subject Area Construction and Trades
Qualification Apprenticeship
Study Mode:

Day Release

Course Level Level 3
Location Future Skills Centre
Course Length Up to 36 months
Overview

Work in an exciting and dynamic environment in an office or on a construction site. You will get involved in versatile activities using digital processes and systems to secure future projects and to enable progress and completion of actual construction sites

You will:

Support the coordination of construction site-based projects
Identify the suitability of health and safety documentation, including risk assessments and method statements
Liaise with internal and external stakeholders to ensure the requirements of a project are met, ensuring records of the communications are kept in line with company processes
Support the production of resource lists, based on estimates, using technical drawings to identify the requirements of the project
Assist with the development of tenders relevant to the construction project
Support the procurement of project materials, plant and sub-contractors
Support the progress of construction projects, recommending and proposing revisions of programmes and assisting with the planning of schedules of work
Support the implementation of appropriate contract quantities and cost monitoring systems
Use surveying information to contribute to the measurement, evaluation and review of project performance

Entry Requirements

Every employer is different and therefore the entry requirements can vary. As a guide, you ideally need GCSE grade 4 in English Language and Maths. However, we will work with you and  provide additional support to help you achieve their requirements, either prior to your Apprenticeship or during the delivery of your programme.
Have a question?

If you have questions or would like to speak to someone, our team of Customer Service Advisers can help answer your questions or direct your enquiry to the correct team.
Speak to us today on 01392 400500 or send us a message using our contact form: www.exe-coll.ac.uk/contact.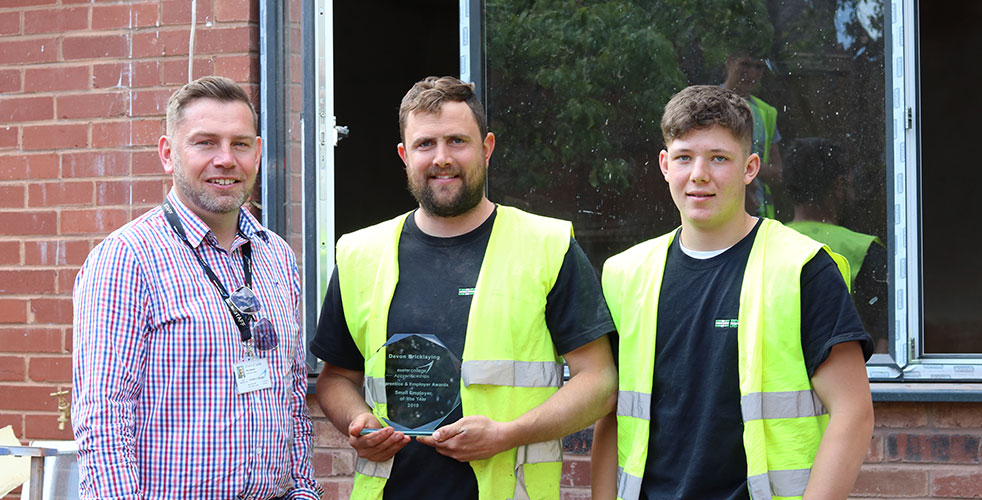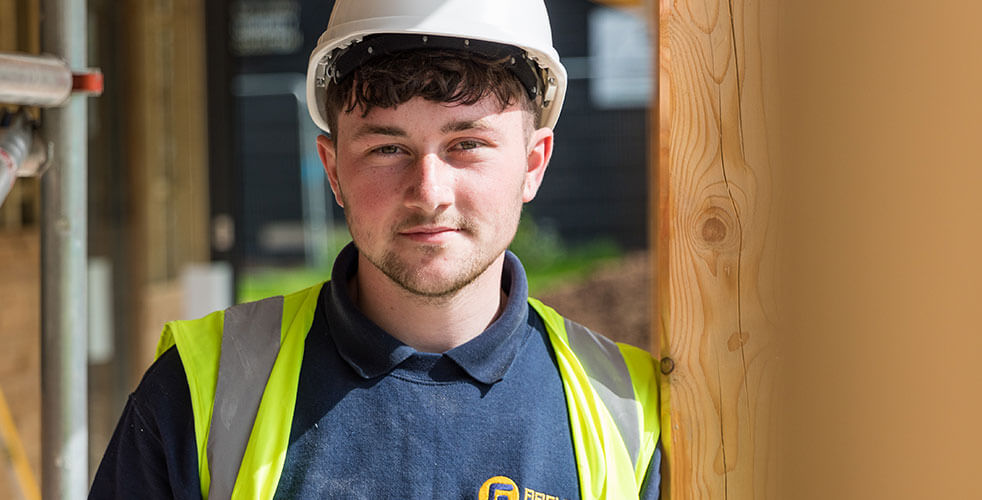 What our students think?
I would highly recommend any business to take on an apprentice to benefit future generations. As a former apprentice, I really value the apprenticeship scheme and recognise the importance of offering real life, hands on experiences for new apprentices. I have employed two apprentices who have both been very hard working and dedicated to the... Read more >
"My Grandad was a carpenter and so from a young age I have always wanted to be a carpenter too. I thought doing an apprenticeship was the best way to get into the trade. If you prefer to be hands on then this course, or any construction course, is perfect, as you are active all... Read more >
Level: Level 2
Duration: Up to 24 Months.

Level: Level 2
Duration: Up to 24 Months.