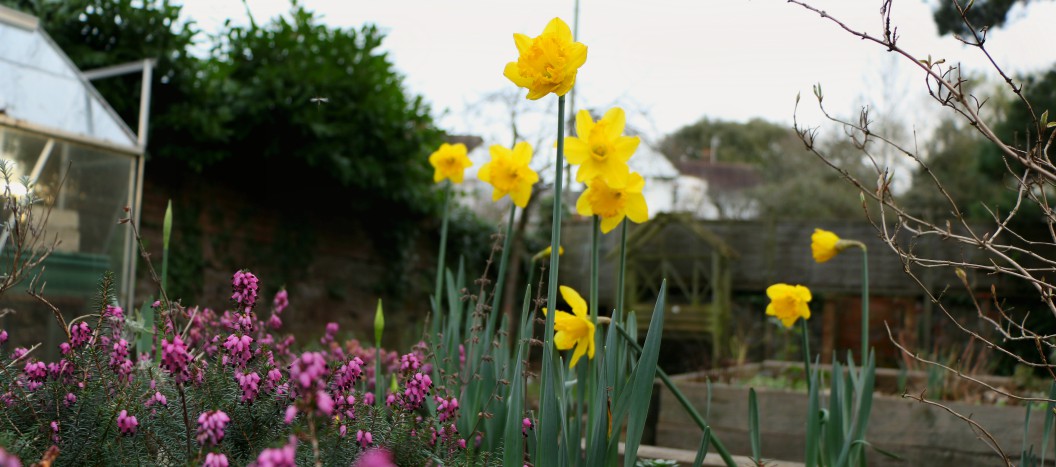 Why Now is the Best Time to Apply to Exeter College
Spring is on the way; the days feel a little brighter, the daffodils are starting to bloom, it's a time of new beginnings. Why should this stop at nature?
Embrace spring – grow, get a fresh start, and explore your endless opportunities by applying to an exceptional further education provider. This is why now is the best time to apply to Ofsted Outstanding Exeter College…
BE AHEAD OF THE GAME
Before the revision period comes into full swing, use this time to think over your course options and where you want to be going when September comes around.
Discover something new and find a field that you're passionate about. You can use our School Leavers' Course Guide to help you decide which subjects inspire you the most. This is the best way to find out about every course Exeter College has to offer. You can also read about what our recent students thought about studying with us.  
Not only does Exeter College offer a range of subjects, but we also have a variety of course types available too. From A Levels to Apprenticeships, BTECS to the International Baccalaureate, we will help you find the right course for your future. On top of these options, from September 2020, we will be the first college in the county to offer T Levels; a government-developed technical qualification designed to prepare students for industry or further study.
Contact our College Advice Team if you're still not sure which option you think is the best route for you. They are brimming with information, advice and guidance for all those considering joining the college.  
PLAN FOR THE FUTURE
Knowing your next step means you have time now to plan for your future. Reflect on which pathway you want to take and think about how to can use your college experience to help you get one step closer to your dream career or life goal. Check out our range of Academies and Enrichment options and see the numerous opportunities our college can offer you.
Knowing which exciting course you'll be moving on to study can help to give you the motivation needed to put in those extra revision sessions before the exam period starts. Understanding what grades you need can encourage you to strive for success and, in many cases, it can even help you to de-stress during this busy time.
GUARANTEE YOUR STUDIES
We want to make sure you have the best experience possible during your time at Exeter College. However, some courses are very popular and we encourage an early application to give yourself the best possible chance to study the exact courses you've selected.  
If you apply now and realise that you don't think you've picked the right course, don't panic! We know all our students are different – we interview you to make sure that you're on the right route for you. You need only tell someone in your interview or our College Advice Team that you want to change courses and they'll help you through the simple process.
If you haven't visited the college yet, or want to visit again, you can register to attend our Showcase on April 23rd. Unlike our other Open Events, all our courses are under one roof – a one-stop-shop to find out what we have to offer. Get a feel for the place, meet new faces and find out how to make the college work for you.
ENJOY YOUR SUMMER
Don't get yourself into a flap this summer rushing a last-minute application, fretting about what your next step will be. Enjoy the sun and freedom that you've earned. Buy fresh stationery, get excited about your new level of independence; you do you. Apply now and get yourself psyched for college this summer!
APPLICATIONS NOW OPEN
Applications for the September 2020 start are now open. We understand that the process of getting in that application can feel much more daunting than it needs to be, but we are here to help. Check out our quick and easy guide on how to apply.   
For more guidance, contact the College Advice Team or message us on Facebook, Twitter or Instagram.