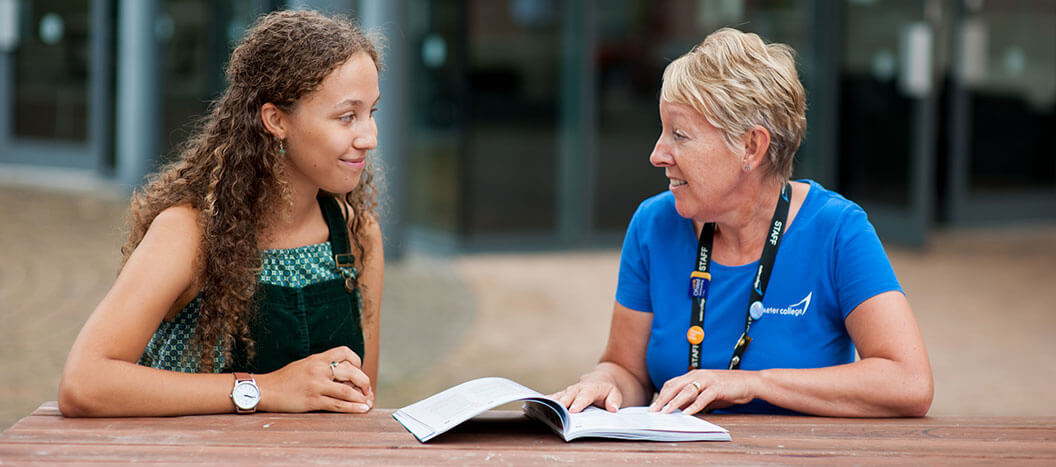 Top 5 Tips to Ace Your Interview
We know you might find the idea of coming to college for an interview nerve-wracking but it doesn't need to be. We are here to make sure you get on the right course and set yourself on the right path for a bright future.
To help keep your nerves at bay we have compiled our top 5 tips to ensure you have an awesome interview.
1. Come prepared
Take the time to read through your invitation email or letter so you know which building you need to go to and arrive with some time to spare. Some faculties such as Art and Design ask to see a portfolio of work so make sure you have this with you.
2. Ask questions
This is your chance to find out everything you want to know about the courses you may be studying, so sit down and write some down so you don't forget to ask that all important question!
3. Be open to change
After talking through your course choices with your interviewer, you may decide that course isn't for you and that's ok! It's important to get it right so while you're here, you may wish to consider other options. We offer a wide range of course from A Levels and T Levels to BTECs and our Apprenticeship provision is award winning.
4. Make the most of our expert advice
As well as faculty leaders and lecturers there will also be an advice zone where you can talk to Assistant Principals, College Advisers and our Progression Team. You can also talk to staff about travel, welfare and learning support.
5. Be yourself
Remember you have got this far for a reason, so just relax and try and enjoy the experience. (It's more of an informal chat anyway!)
Don't forget our College Advice Team are always on the end of the phone if you have any questions. You can call them on 01392 400600 or email cat@exe-coll.ac.uk.
We look forward to welcoming you to Exeter College soon. Good luck!