Wellbeing@ is the wellbeing service at Exeter College and sits within the Student Services department.
Wellbeing support is accessible to all learners throughout term time. Our Wellbeing Team offer support for a wide range of issues which may impact on students' wellbeing and learning.

Meet the Team

Our Wellbeing Team is made up of one Wellbeing Officer and four Wellbeing Advisors.
Together, they create a friendly team with a variety of experiences, expertise and knowledge in order to support our students at College.
How to find us
The team are based at Greystone House (opposite Hele Road reception) and operate a drop-in service between 10am-3pm during term time. Alternatively, the team can offer support via phone or Teams call. We recognise that learners may find face-to-face or phone calls difficult, so where necessary, we are also happy to offer support via email.
Each faculty has a dedicated Wellbeing Advisor attached to it so students can receive Wellbeing support within their own faculties if they are unable to get to Greystone House or would prefer to remain within their faculty.
All students have access to our online wellbeing platform which is full of useful resources and tips to help improve wellbeing.
The Future Skills Centre has a Wellbeing Advisor based there every Monday afternoon. We also have a Wellbeing Advisor based at the Technology Centre every Wednesday afternoon and at the Construction Centre every Wednesday morning during term time.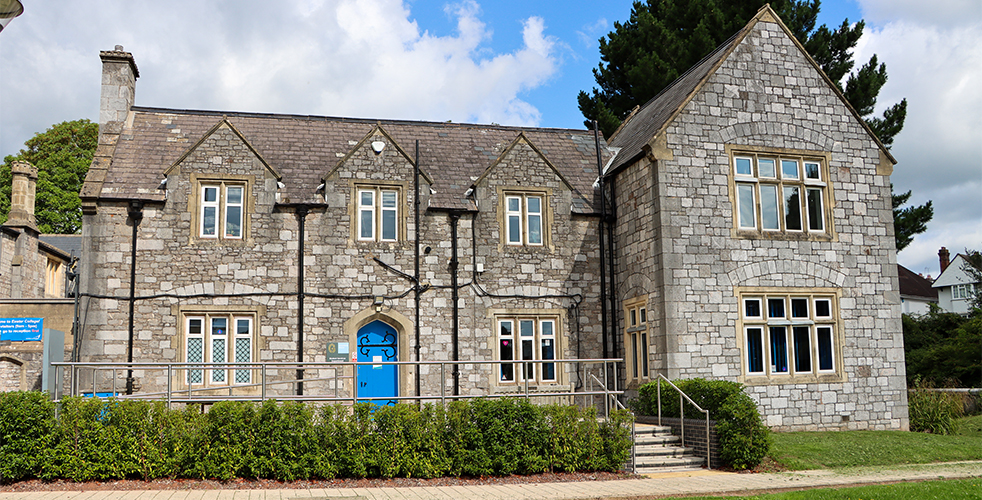 How we can support you
Our Wellbeing Team will support you to the best of their ability with your wellbeing needs. They can offer you a safe space to listen to your concerns and can signpost you to specialist services. They are also able to offer practical tips and self-help resources.
You can also collect free condoms and get sexual health advice as part of the C-Card Scheme.
Students can find disposable period products in various bathroom stalls throughout the college, and can access reusable products such as moon-cups, period pants and pads from Greystone House for free.
The Wellbeing Team can help with all sorts of things – from wanting to feel more confident with exams to supporting students with mental or physical health conditions/concerns.
Further Support Services
Here at Exeter College we take your safety and wellbeing extremely seriously and want to make sure we give you the best support possible.
We have a dedicated Safeguarding Team to support you during your time at College. Meet the team and find out more.
We also have a College Nurse and Welfare Manager (supporting children in care) based in Greystone House who will be happy to help you.
If you have a specific learning difficulty, physical disability or suffer from mental ill health and this impacts on your learning, we understand the pressures you may be under. Our Learning Support Team can help you make the most of your time at College.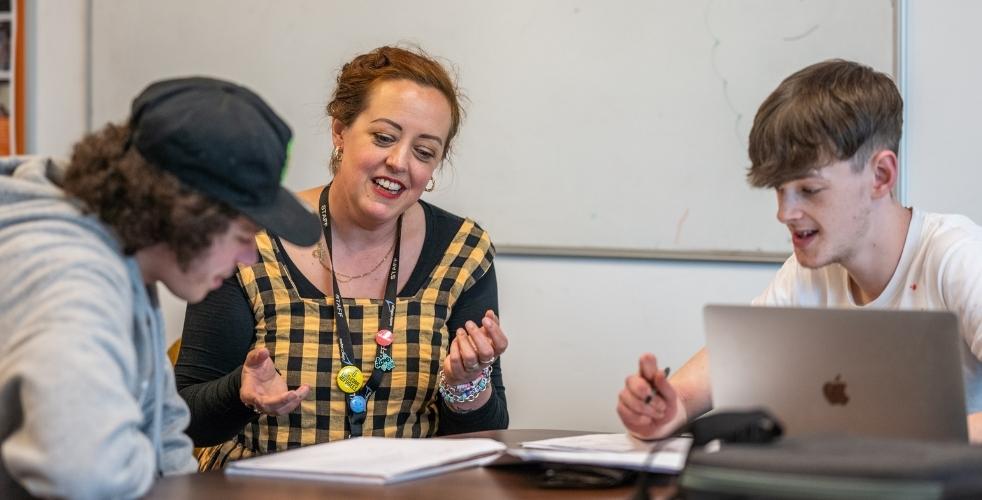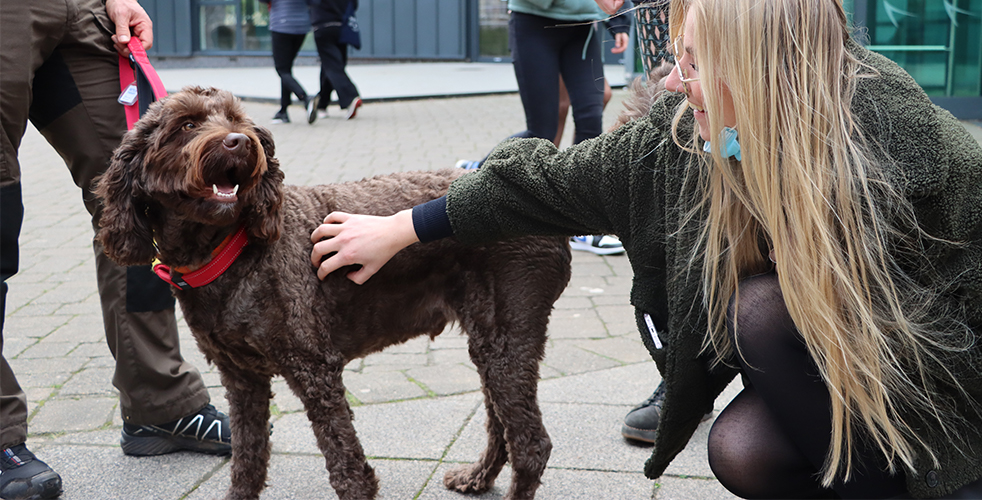 Therapy Dog
Meet Digby! Digby is our very cute, friendly and fluffy Therapy Dog who supports Exeter College students to manage their wellbeing. He is a 4-year-old Labradoodle and works for Pets as Therapy with his owner Matt, supporting people with their mental health and general wellbeing. He also works for Devon and Somerset Fire and Rescue Service to support them working through trauma.
Students can check the Student Wellbeing SharePoint pages for dates and times that Digby, our College Therapy Dog is in College and come and say 'Hello'!