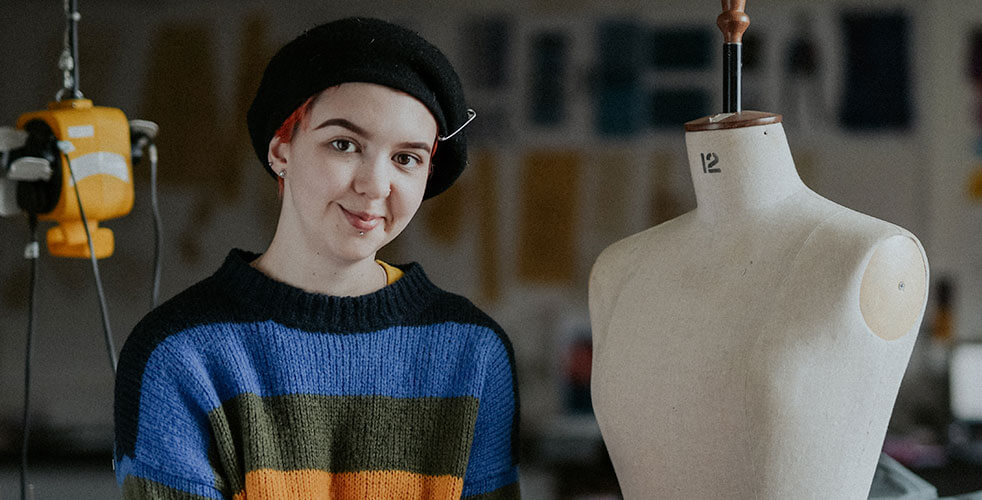 Lauren
Foundation Diploma Level 3 - Art and Design
"At Exeter College I have had incredible support and inspiration from all my lecturers. One of my main achievements was being awarded Student of the Year in the Art and Design department.
I have enjoyed college more than I thought I would and have come so much further in finding a career path that I love.
I am going on to study embroidery at the Royal School of Needlework at Hampton Court to further my career prospects.
Exeter College has been friendly and welcoming and I have always felt safe and supported. I don't think I'd be where I am today without Exeter College."
Lauren studied Art and Design Foundation Diploma Level 3 and achieved a fantastic result of DS in her end of year exam and is progressing on to the University for Creative Arts at the Royal School of Needlework, Hampton Court.