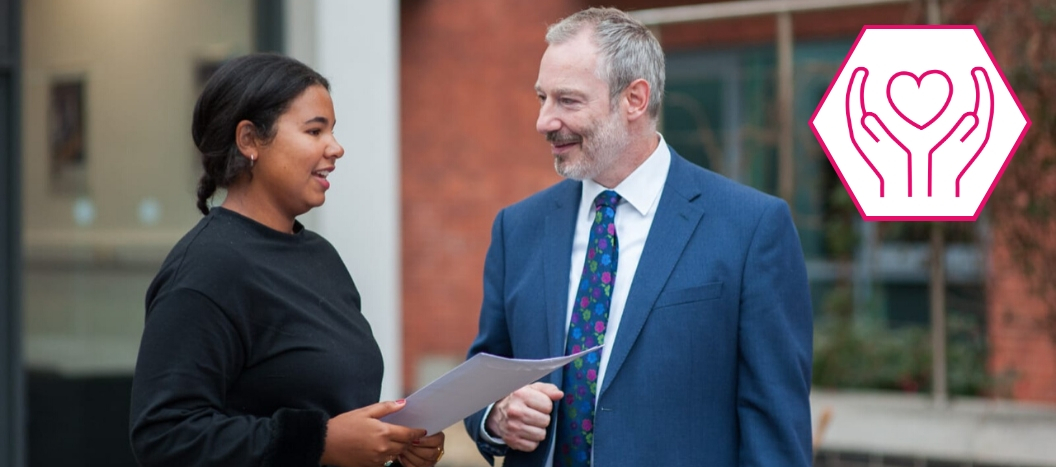 Improved Bursary Support Announced at Exeter College
Bursary support
In response to the ongoing financial impacts of the Coronavirus pandemic, we're extending our bursary support to make more students eligible to apply for financial help through the scheme.
Our Bursary Fund is used to provide financial support to 16-19-year-old students from low-income households, helping to cover some of the costs associated with their further education. Our funding can help to cover resource fees, travel costs and access to free school meals.
If you're a school leaver who is due to start with us in September 2020 and you come from a household with a combined income below £24,000, you are now eligible to apply for support via the Bursary Fund which would include a free travel pass to get to and from College. Similarly, you would be eligible to receive a 50% contribution towards fees and, if required for your study, a DBS check and a Construction Skills Certification Scheme (CSCS) card.  
On top of this, we've also expanded the scheme so that more learners can benefit. Those from households earning £17,000 or under are eligible to apply for free travel as well as 100% of costs covered for resource fees, DBS checks and the CSCS card. Those from households in receipt of certain means-tested welfare benefits are eligible for all of the above, plus free College meals.   
Director of Student Experience Kristyn Woodward said, "We've moved all of the boundaries to include more students to be eligible for this funding support.   
"As an organisation, we've worked to support the community through this challenging period with our supply of PPE to the NHS, our work with Food4Heroes to provide free meals to NHS staff and now this shift in bursary support moves to support our next generation of learners to get the exceptional education they deserve, no matter what the circumstances."   
We allocate our Bursary Fund on a first-come, first-served basis, and students will need to provide evidence of household income when applying for support. Get the bursary application form now.   
We would also like to remind students that even if they've completed a year of study at different further education provider, they're still eligible to join us at Exeter College to restart or continue their chosen courses. 
Wellbeing and Support
The changes to our Bursary Funding is just one of the many ways we look after our learners, inside and outside of College.
From application to graduation and beyond, we're proud to support our students throughout their studies.
Here at Exeter College, we have specialist teams in place to guide, support and mentor students. Our College Advice Team is there to support applicants from the start of their college journey, helping them decide on their course choices and answering questions on study requirements and life at the College. If you'd like to speak to a member of our Advice Team, you can contact them on CAT@exe-coll.ac.uk.
When students join us, their first point of contact is their Personal Tutor. Our tutors are there to guide, monitor and support students' progress, helping them to achieve their goals. Additionally, they also oversee the implementation of our Personal Development Programme, which is designed to help learners think about their long term goals and how best to achieve them.
We also have a fantastic Student Experience Department at our college. This team supports students with wellbeing, enrichment opportunities and financial support during their studies. Furthermore, we have a team of counsellors offering our learners a safe and confidential space to review anything that might be bothering them and to help them work out tangible steps to help support them and their student experience.
Our learners are similarly supported after college when they're looking for their next steps. Our Progression and Employability Team provide expert advice on anything from how to ace that first job interview, to help with university applications.
We will be enrolling soon for the September 2020 start. To find out more information, check out our enrolment page.
If you're a school leaver, there's still time to apply online to study with us. Once all documents have been sent over and reviewed, applicants will receive a conditional offer.