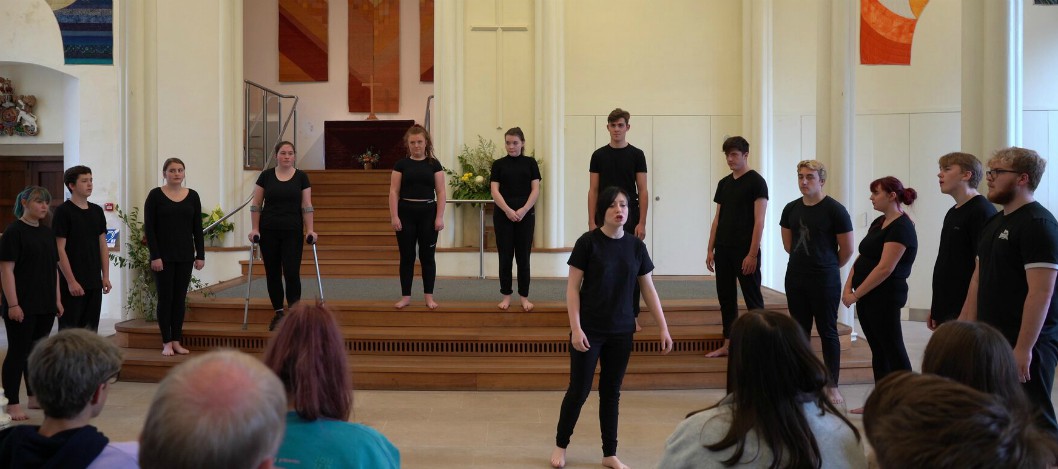 Exeter College Launches Personal Development Programme for Students
Exeter College has celebrated the new academic year by enhancing their tutorial system with a Personal Development Programme designed to further develop a whole person approach to learning with the College.
At a time when tutorial sessions are increasingly under pressure at many schools and colleges throughout the country, Exeter College has made a commitment to further improve the provision available for the individual progress of each student studying with the Ofsted 'Outstanding' education provider.
The new Personal Development Programme has been launched for students at the College at the start of this academic year and the scheme aims to look more deeply in to the long term progression and wellbeing of all those studying at the College as well as help students engage with activities around citizenship, equality and the environment, among others.
The Project Manager for Teaching, Learning and Performance at Exeter College Dee Rowett is delighted with how the new programme has been taking shape for the benefit of students.
"It's great for us to be able to enhance our tutorial system in this way," said Dee.
"The rationale behind the Personal Development Programme is that we provide a real focus on the holistic nature of education and get students thinking about their own long term progression and destination as well as helping to engage students in key themes throughout the year."
In addition to building skills to help students' engagement with learning, pupils at Exeter College will also learn about different topics throughout the academic calendar.
Dee said, "The really nice thing about the Personal Development Programme is that it's precisely that – personal. Students get something that is quite bespoke to them. Of course, there will be whole group sessions that are led by their tutor but students also get access to one-on-one sessions and they are encouraged to monitor and track their progress via their Personal Development Log.
"It's about creating an environment where students participate in the creation of learning. These sessions won't be teachers dictating the content; they will be interacting with students and working together on how the themes they're looking at can apply to work they're putting in."
Despite having a large focus on the personal development and wellbeing of students, Dee is confident that the sessions will also positively impact academic performance.
"Getting this time with tutors is also about making sure everyone is on track with their studies. In many ways this programme is about underpinning the fundamentals around teaching and learning while also making sure there's a space for students to have good conversations with their teacher about their wider college experience."
Your College, Your Citizenship
As part of the Personal Development Programme, Exeter College students have been exploring the idea of citizenship, sustainability and the environment over the last few weeks. Students have been learning about the values and ideas that underpin society and have even been raising money for charities and volunteering for local initiatives.
Students have been exploring their own ways of interacting with citizenship, with music students using citizenship as a launch point to write their own songs as well as perform some jazz improvisation.
Travel and tourism students used the opportunity of exploring citizenship to volunteer with Farmwise Devon, an organisation that helps educate children on where their food comes from and how the farming industry works.
Performing arts students decided to perform monologues, songs and dance pieces that centred around the idea of citizenship.
A particular focus for many students across the College has been the relationship between citizenship and the environment. Students have been reviewing the College's sustainability priorities and will be sharing their thoughts on what they consider to be their priorities in the next 'Learner Voice Conference' with Principal John Laramy.
The next topic Exeter College students will be exploring as part of the Personal Development Programme will be equality, diversity and British values.