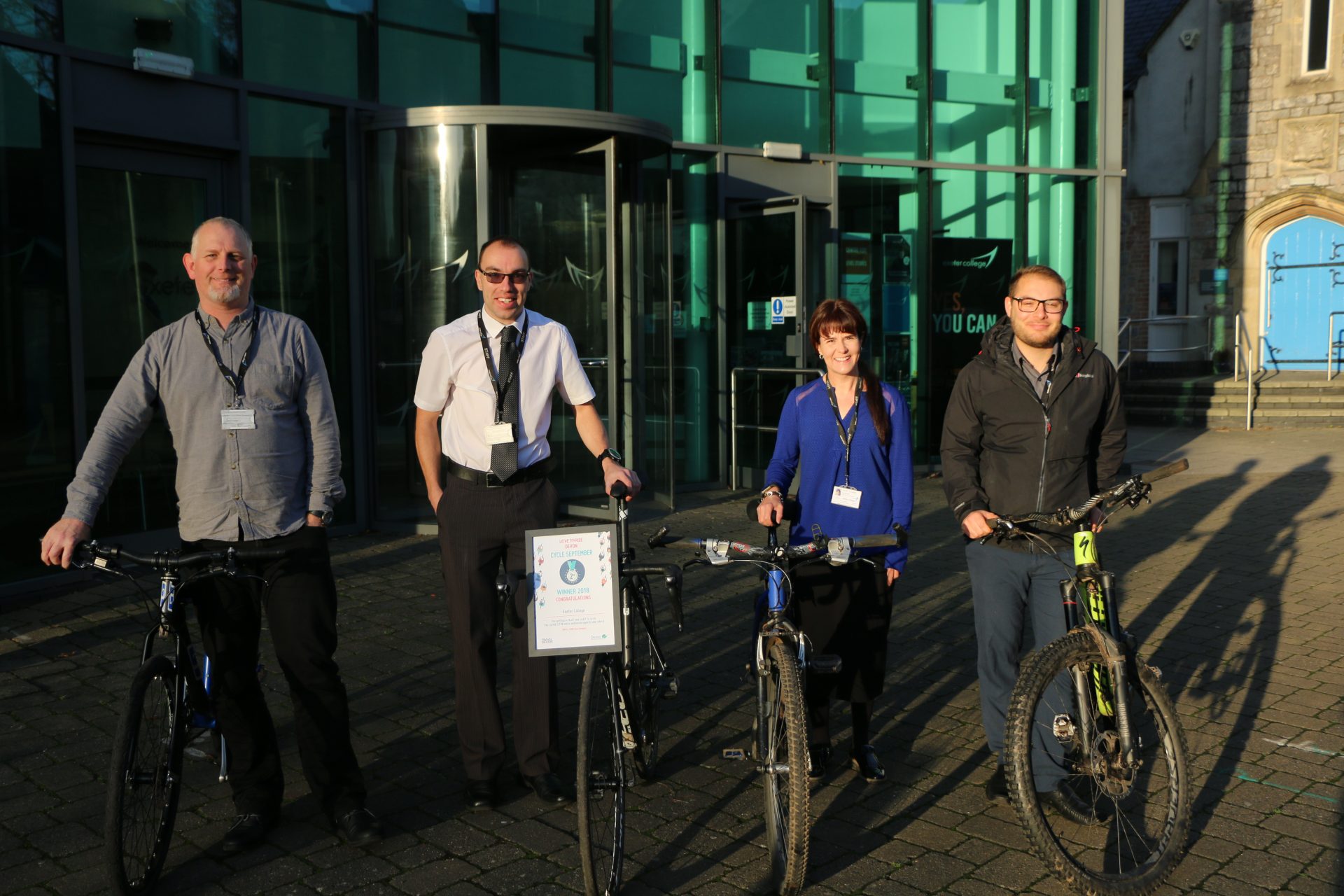 Exeter College Staff Get Cycling 
Exeter College recently had a number of staff get involved with the Devon County Council initiative Cycle September.
The aim of the project is to encourage commuters to use other means to get to work, whether that is cycling, walking, getting the bus or car sharing. Over a hundred other organisations in Devon took part, clocking up a total of 180,396 miles – saving 45,584 lbs of CO2.
At Exeter College we cycled 3,738 miles and encouraged six new riders to make cycling a habit – placing the college 2nd in its category.
Jason Frost, who encouraged the college to take up the challenge, said:
"The Love to Ride Cycle September challenge is a great way of encouraging our colleagues to have a go at cycling, with a bit of friendly competition thrown into the mix. Whether you've never ridden a bike before or a seasoned cyclist it's accessible to everyone.
The college encourages people to travel sustainably wherever possible, recently having invested in new facilities for staff choosing to travel actively, and cycling is a great way of doing this for those slightly longer journeys that aren't possible on foot. Whether your ride is for commuting or leisure purposes the health benefits are great."
We look forward to taking part in the challenge again in 2019.