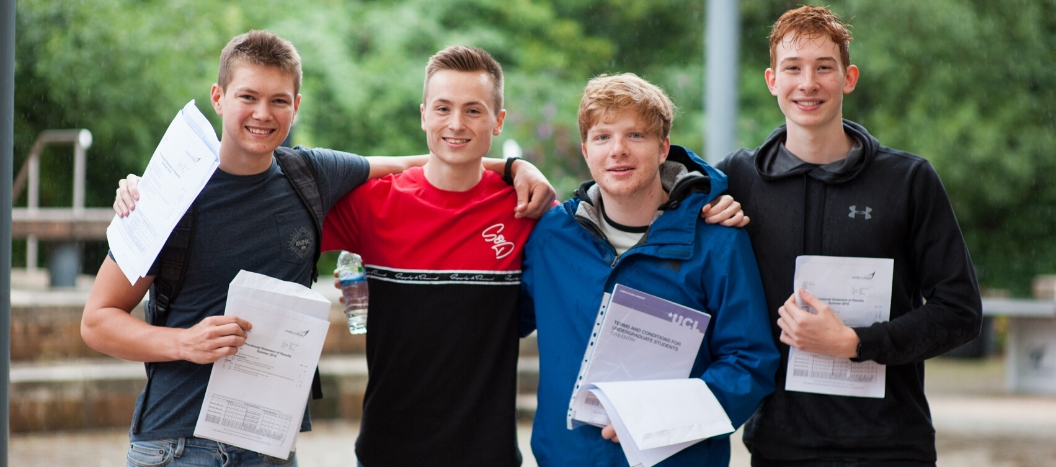 Exam Boards for Exeter College's GCSE and A Level Courses
Below is the complete breakdown of exam boards for Exeter College's GCSE and A Level courses.
Although not compulsory, some students like to start preparing for their courses ahead of joining us in September and information on the awarding bodies can be found below. Some exam boards and publishers are offering access to resources and textbooks for free online during the lockdown, check their websites for details.
Information on the College's initiative to support new students joining us in September, Flying Start, will be released in the coming weeks.
Information correct as of 25/03/2020.
EXETER COLLEGE A LEVELS
SUBJECT
EXAM BOARD
ART & DESIGN -GRAPHICS
AQA
ART & DESIGN -PHOTOGRAPHY
WJEC EDUQAS
ART & DESIGN-3D DESIGN
WJEC EDUQAS
ART & DESIGN-FINE ART
AQA
ART & DESIGN-TEXTILES
AQA
BIOLOGY
AQA
BUSINESS STUDIES
PEARSON EDEXCEL
CHEMISTRY
AQA
CLASSICAL CIVILISATIONS
OCR
COMPUTER SCIENCE
AQA
DRAMA AND THEATRE
WJEC EDUQAS
ECONOMICS
PEARSON EDEXCEL
ENGLISH LANGUAGE
PEARSON EDEXCEL
ENGLISH LITERATURE
PEARSON EDEXCEL
ENVIRONMENTAL SCIENCE
AQA
FILM AND VIDEO (FINE ART)
WJEC EDUQAS
FILM STUDIES
WJEC EDUQAS
FRENCH
AQA
FURTHER MATHEMATICS
OCR MEI
GEOGRAPHY
OCR
GEOLOGY
WJEC EDUQAS
GERMAN
WJEC EDUQAS
HISTORY (17TH CENTURY)
PEARSON EDEXCEL
HISTORY (20TH CENTURY)
PEARSON EDEXCEL
LAW
WJEC EDUQAS
MATHEMATICS
OCR (MEI)
MEDIA STUDIES
WJEC EDUQAS
MUSIC
WJEC EDUQAS
PHILOSOPHY
AQA
PHYSICAL EDUCATION
OCR
PHYSICS
AQA
POLITICS
PEARSON EDEXCEL
PSYCHOLOGY
AQA
RELIGIOUS STUDIES
WJEC EDUQAS
SOCIOLOGY
AQA
SPANISH
AQA
EXETER COLLEGE GCSEs
SUBJECT
EXAM BOARD
BIOLOGY
WJEC EDUQAS
CITIZENSHIP STUDIES
AQA
ENGLISH LANGUAGE
PEARSON EDEXCEL
MATHEMATICS (16-19)
PEARSON EDEXCEL
MATHEMATICS (ADULTS)
OCR
RELIGIOUS STUDIES
AQA
SOCIOLOGY
AQA