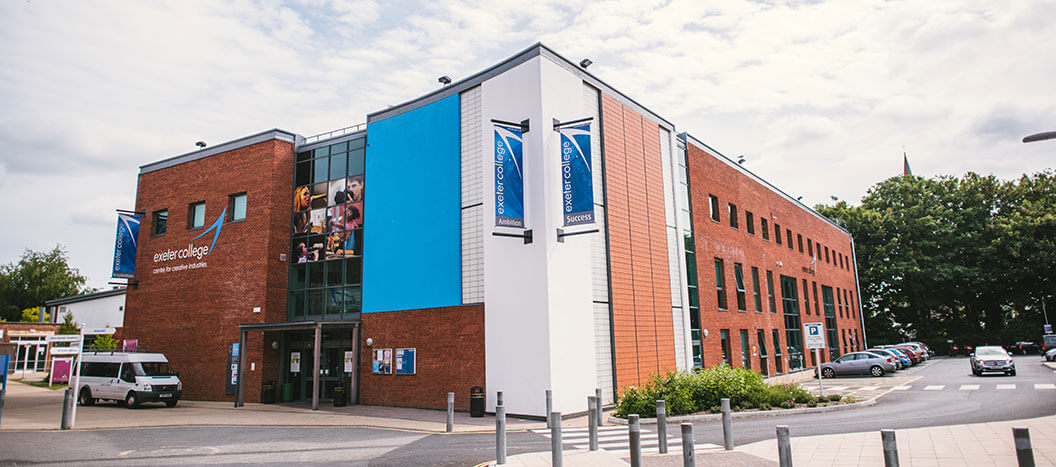 Everything you need to know about Extend
Once you have completed your application to study an A Level programme with us, the next exciting choice ahead of you is to consider which Extend option you want to take on to broaden your horizons while studying with us.
If you've heard about Extend but aren't sure what it is or why it's important then you've come to the right place. We've compiled the top questions we get asked about Extend to give you the lowdown on how to choose the right one for you.
What is Extend?
Extend is an exciting selection of courses here at Exeter College designed to be studied as a fourth option alongside three other A Levels, or a mix of A Level and BTEC equivalent courses.
Extend was created to give students the opportunities to gain knowledge and experience outside of their formal studies in order to give our students a head start when it comes to applying for university.
The goal of Extend is to allow students to get a taste of different subjects and try out new things without committing to studying a full qualification in them.
Who can do Extend?
If you're going to be studying an academic pathway consisting of A Level courses and/or BTEC equivalent courses, you'll need to choose an Extend option to combine with your other courses in order to enhance your profile when applying for university.
Your chosen Extend option will form part of your timetable for the first term (September to December) of your first year at college. After this time, your Extend option will finish and you will be free to use that time preparing for your exams or other progression activities in your second year.
Please note, you will not be able to choose an Extend option if you're joining our Sports Academy as this will occupy the same timetable slot.
In individual cases it is possible for a student to study a fourth A Level across their two year programme of study. However, this will require the student to gain approval of a Head of Faculty in addition to having very strong GCSE grades, a clear rationale for wanting to do so, and be committed to successfully completing all four A Levels. There will be no option to drop an A Level in the second year unless exceptional circumstances prevent you from continuing the subject.
Why would I do Extend?
While you don't receive a qualification from Extend, it will help to prepare you for your next steps beyond college and develop the types of skills that universities and employers are looking for. An Extend course is compulsory for all Exeter College A Level students, barring some exceptions on specific courses or exceptionally academically gifted learners. For more information see the section above titled "Who can do Extend?".
What options are available?
The opportunities available vary from learning a foreign language or exploring criminology and game design, to furthering your interest in the Arts or participating in a sports therapy programme. This is just a taster of what is available, for a full list of Extend activities please click here to browse or come to one of our Open Events.
How do I choose?
Extend is a great opportunity to explore new things and discover a new interest or develop a deeper understanding of an area you're already interested in and gain some extra skills, knowledge and experience which you can showcase on your university application or CV. For example, if you love video games, but not sure whether you would prefer designing games over programming them as a career or option for further study at university; you could take the game design extend option alongside your other studies to find out which area interests you most.
With lots of exciting options available to you we recommend that you carefully consider the options available to you before you attend an interview with us.
When choosing, think about your strengths and how these skills will benefit you in the future.
If you'd like advice and guidance about choosing an Extend option, please contact our college advice team.
How do I apply?
You don't need to apply for your Extend option as part of your application. Instead, once you've decided on your Extend option, you just need to let us know your top three Extend choices when you come along to your interview for your other courses.
Where can I find out more?
We recommend you come along to an Open Event to find out more about out Extend options, you can register for an Open Event here.