Health and Social Care
This Level 3 course is designed to give you the knowledge and skills to enable you to pursue a career in Health and Social Care.
Overview

This course is ideal if you are looking for an extensive, general preparation for a career in health or social care. This is a progression course, in your first year you will study theBTEC Level 3 Foundation Diploma with the possibility of progressing to the Extended Diploma in your second year. Successful completion provides students with the potential to enter employment or progression onto Higher Education.

This course is ideal if you wish to pursue a career in (amongst others) nursing, midwifery, paramedic science, social work, psychology and youth work. It also gives opportunities for employment/Apprenticeships in the health and social sector.

The majority of the course is assessed through assignments with the professional practice units assessed through work experience, external assessments, observations, presentations and production of a substantial portfolio. There are associated trips, these take place at the beginning of the second year and are a requirement of the course. Work experience totalling 200 hours in vocational settings and professional visits arean essential part of this course.

What topics will I study? 

Year 1 proposed units of study:

Unit 1 Developing Effective Communication in Health and Social Care
Unit 2 Equality, Diversity and Rights in Health and Social Care
Unit 3 Health, Safety and Security in Health and Social Care
Unit 4 Development through the Life Stages
Unit 5 Anatomy and Physiology for Health and Social Care
Unit 6 Personal and Professional Development in Health and Social Care
Unit 7 Sociological Perspectives for Health and Social Care
Unit 8 Psychological Perspectives for Health and Social Care
Unit 10 Caring for Children and Young People

Year 2 proposed units of study

Unit 11: Safeguarding Adults and Promoting Independence
Unit 14: Physiological Disorders
Unit 20: Promoting Health Education
Unit 21: Nutrition for Health and Social Care
Unit 22: Research Methodology for Health and Social Care
Unit 24: Introduction to Counselling Skills for Health and Social Care settings
Unit 26: Caring for Individuals with Additional Needs
Unit 44: Vocational Experience for Health and Social Care

In addition, you will have the opportunity to retake maths or English GCSE. All students undertake a basic First Aid qualification which links directly to the course. Students need to be aware that this is an academic course with little practical experience.

You will:

Look at development through the life stages
Study anatomy and physiology for health and social care
Learn how to communicate effectively in a professional setting
Understand health, safety, safeguarding and equality requirements
Benefit from a minimum of 200 hours of work experience in vocational settings and take part in professional visits

What can I study alongside this course?

This course is studied on its own and cannot be combined with other courses.

Next steps: 

You could go on to university level study, for example, progressing on to a Health and Social Care Foundation Degree at Exeter College or further study in a wide range of health and social care related Degrees and Diplomas, in subjects such as nursing, teaching and social work.

Entry Requirements

Standard entry requirements: You will need five GCSEs at grade 4 or above (including English Language and Maths), plus two additional GCSEs at grade 3 or above.

Subject specific entry requirements or recommendations: You will be required to complete a Disclosure and Barring Service (DBS) check for your work placements. Science is recommended at grade 4 or above if you wish to become a nurse or work in a health related field.

Facilities

You will have access to a learning resource centre. There is a refectory in the Hele Building.

Additional Costs

You will need to purchase your own equipment and it is optional to purchase a course book. A fee of approximately £125 in year 1 and £125 in year 2 is charged which covers a DBS check, placement uniform, trips and professional development sessions over the duration of the course.
Have a question?

If you have questions or would like to speak to someone, our team of Customer Service Advisers can help answer your questions or direct your enquiry to the correct team.
Speak to us today on 01392 400500 or email info@exe-coll.ac.uk.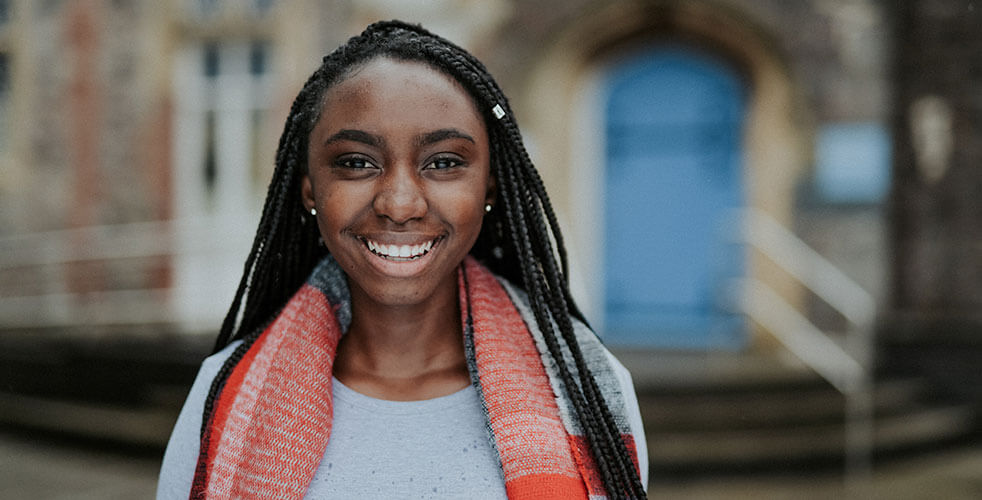 What our students think?
"I have enjoyed college life – meeting people and making new friends. I hope to go on to either the Level 2 Health and Social Care or Fast Track at Exeter College next. I would recommend Exeter College because it has a great support system for the learners which benefits young people – it is... Read more >
Level: Level 3
Duration: 2 years

Level: Level 1
Duration: 1 year

Level: Level 2
Duration: 1 year