Electrical Installation – Advanced Apprenticeship
The Advanced Apprenticeship in Electrical Installation is an in-depth, practical course for anyone working within the industry.
Course Type Apprenticeship
Subject Area Construction and Trades
Qualification Apprenticeship
Study Mode:

Full Time Only

Course Level Level 3
Location Technology Centre
Course Length Up to 42 months
Overview

An Electrical Installation Apprentice will be installing and servicing a range of domestic and/or commercial equipment. Depending on your company, you will install anything from kitchens in restaurants to television and audio equipment. ~

Topics include:

Learn how to plan, prepare and install wiring systems and associated equipment in buildings, structures and the environment
Develop skills in inspection, testing, commissioning and certifying electrotechnical systems and equipment
Understand terminating and connecting conductors, cables and flexible cords in electrical systems
Develop your knowledge of health and safety practices
Oversee and organise your work environment
Improve your communication skills with team members and clients

Example job roles include: Installer/Service Engineer/Service Technician/Electrical Installer.

Achieve:

NVQ Level 3 Electrical Installation
End Point Assessment

Next steps… Some Apprentices progress straight into employment in the construction industry or work as sole traders.

Entry Requirements

Every employer is different and therefore the entry requirements can vary. As a guide you ideally need GCSE grade 4 or above in English and Maths, and a grade C or above in science, and in some cases ICT. However, we will work with you and provide additional support in order to help you achieve the functional skills element or GCSE requirements of the Apprenticeship. Support can be delivered either prior to your Apprenticeship via a traineeship or during the delivery of your programme.

Facilities

Trade specific classroom
New electrical workshop
Learning resource centre
Refectory

Additional Costs

You will need to buy safety boots, overalls and recommended text books.
Have a question?

If you have questions or would like to speak to someone, our team of Customer Service Advisers can help answer your questions or direct your enquiry to the correct team.
Speak to us today on 01392 400500 or email info@exe-coll.ac.uk.

Ready to find out more?

Why not come along to one of our open events, a chance to explore our facilities, ask questions about our courses and find out more about being a student at Exeter College. Our next Open Event is on Wednesday 15th January 2020, 5pm-8pm. Visit our open events page to register today.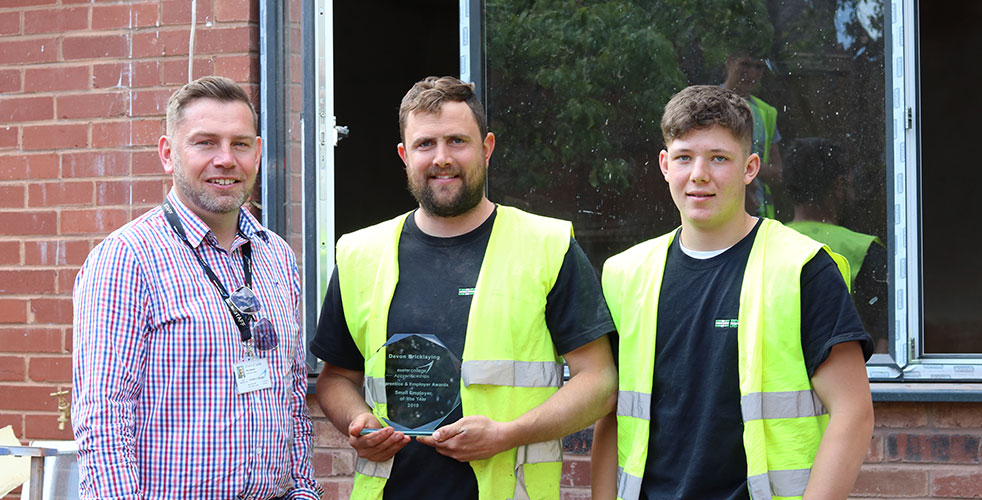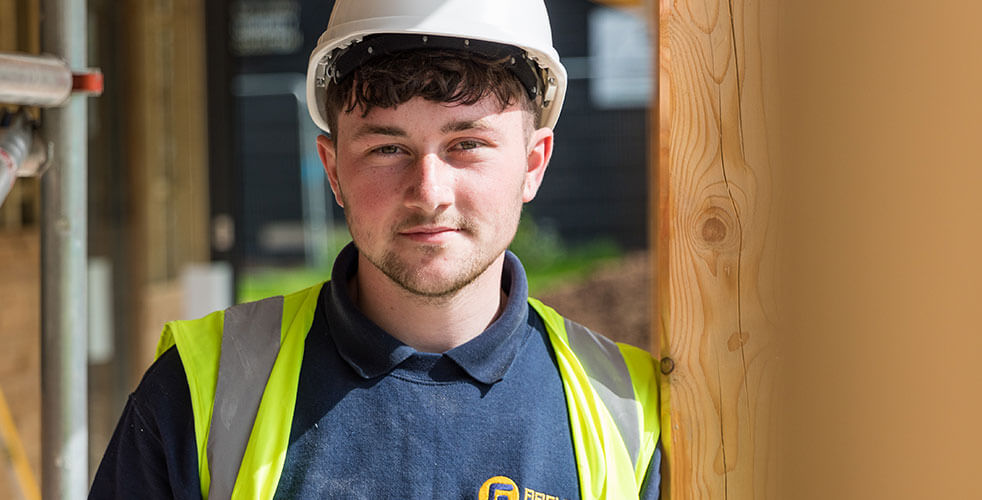 What our students think?
I would highly recommend any business to take on an apprentice to benefit future generations. As a former apprentice, I really value the apprenticeship scheme and recognise the importance of offering real life, hands on experiences for new apprentices. I have employed two apprentices who have both been very hard working and dedicated to the... Read more >
"My Grandad was a carpenter and so from a young age I have always wanted to be a carpenter too. I thought doing an apprenticeship was the best way to get into the trade. If you prefer to be hands on then this course, or any construction course, is perfect, as you are active all... Read more >
Level: Level 3
Duration: 12 months

Level: Level 4
Duration: Up to 24 Months

Level: Level 2/3
Duration: 24 Months