Construction – Technical and Professional – Advanced Apprenticeship
To undertake this course you will need to be employed within a construction office or construction site office as a technician involved in a variety of activities including surveying, planning and organising work and contracting.
Course Type Apprenticeship
Subject Area Construction and Trades
Qualification Apprenticeship
Study Mode:

Full Time Only

Course Level Level 3
Location Construction Centre
Course Length Up to 48 months
Overview

A Technical and Professional Construction Apprentice will be involved in a variety of activities including surveying, planning and organising work, and contracting. You will also be given the knowledge you need to develop your skills in your workplace.

Topics include:

Learn to prepare and process invitations to tender in construction
Understand construction and the built environment
Operate health, safety and welfare systems in construction – ensuring these are always followed
Keep detailed records of the condition of property in construction
Prepare for work operations in construction
Learn to manage your time effectively
Develop skills in communication and team-work

You will achieve:

IFA Level 3 Construction Apprenticeship
End Point Assessment
If required: Functional Skills (English, Maths)

Next steps… Some Apprentices go into employment OR progress onto a Level 4 Construction – Technical and Professional Apprenticeship.

Examples of job roles include: Construction Technician/Site Manager.

Entry Requirements

Every employer is different and therefore the entry requirements can vary. As a guide you ideally need GCSE grade 4 or above in English and Maths and in some cases ICT. However, we will work with you and provide additional support in order to help you achieve the functional skills element or GCSE requirements of the Apprenticeship. Support can be delivered either prior to your Apprenticeship via a traineeship or during the delivery of your programme. An interest in the industry is essential and you must be employed as a trainee construction technician.

Facilities

The faculty has two IT suites as well as a Learning Centre with course appropriate text books. The construction centrealso has a refectory. There is a Geo Technical Lab for a variety of practical activities as well as a survey store with the latest up to date surveying equipment.

Additional Costs

A variety of text books will be required, as well as appropriate PPE. PPE should normally be supplied by your employer but if this isn't the case, steel toe caps are a must!
Have a question?

If you have questions or would like to speak to someone, our team of Customer Service Advisers can help answer your questions or direct your enquiry to the correct team.
Speak to us today on 01392 400500 or email info@exe-coll.ac.uk.

Ready to find out more?

Why not come along to one of our open events, a chance to explore our facilities, ask questions about our courses and find out more about being a student at Exeter College. Our next Open Event is on Wednesday 15th January 2020, 5pm-8pm. Visit our open events page to register today.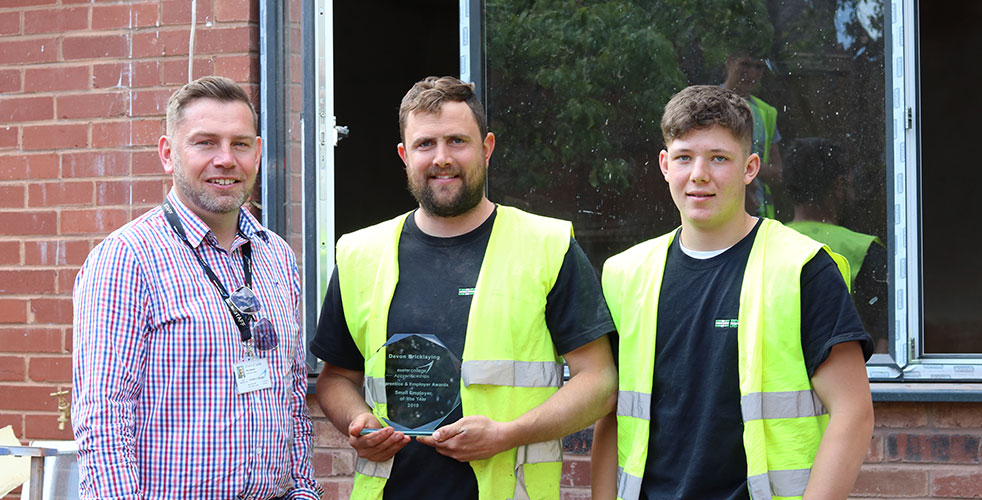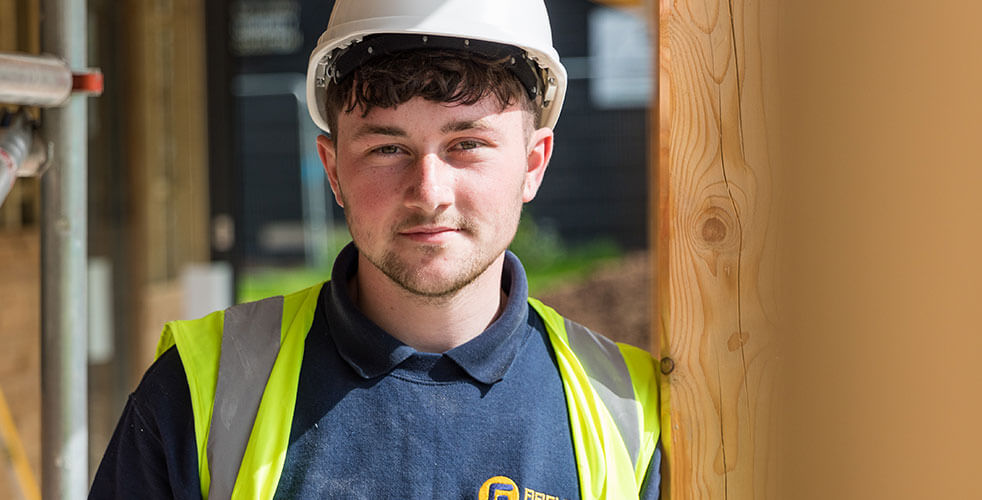 What our students think?
I would highly recommend any business to take on an apprentice to benefit future generations. As a former apprentice, I really value the apprenticeship scheme and recognise the importance of offering real life, hands on experiences for new apprentices. I have employed two apprentices who have both been very hard working and dedicated to the... Read more >
"My Grandad was a carpenter and so from a young age I have always wanted to be a carpenter too. I thought doing an apprenticeship was the best way to get into the trade. If you prefer to be hands on then this course, or any construction course, is perfect, as you are active all... Read more >
Level: Level 3
Duration: 12 months

Level: Level 4
Duration: Up to 24 Months

Level: Level 2/3
Duration: 24 Months