Construction Site Supervisor – Higher Apprenticeship
Construction Site Supervisor – Higher Apprenticeship
Choose this course if… want to develop you skills in management and be given more responsiblity in your role
Course Type Apprenticeship
Subject Area Construction and the Built Environment
Qualification Apprenticeship
Study Mode:

Full Time Only

Course Level Level 4
Location Future Skills Centre
Course Length 24 months
Overview

Choose this course if… want to develop you skills in management and be given more responsiblity in your role

What will an Apprentice learn?

A Construction Site Supervisor Apprentice will further develop their skills in activities including surveying, planning and organising work, and contracting. You will also be given the knowledge you need to develop your skills in your workplace.

Topics include:

Understanding sustainable construction
Preparing programs and schedules of work in construction
Learning about important building regulations
Developing skills in construction technology and design
Preparing estimates, bids and tenders
Graphical detailing, including CAD
Understanding building surveying
Implementing contract work in construction
Monitor, maintain and improve supplies
Understanding building technology
Learning about project management in construction

Entry Requirements

Maths and English GCSE, grade C/4 (or equivalent).
If you do not have these qualifications our team will support you to gain these skills alongside your Apprenticeship.
Have a question?

If you have questions or would like to speak to someone, our team of Customer Service Advisers can help answer your questions or direct your enquiry to the correct team.
Speak to us today on 01392 400500 or email info@exe-coll.ac.uk.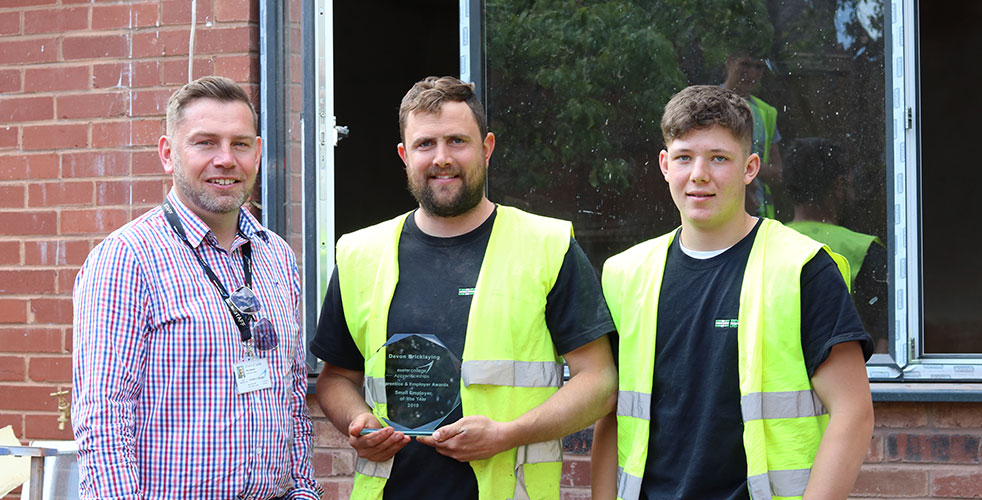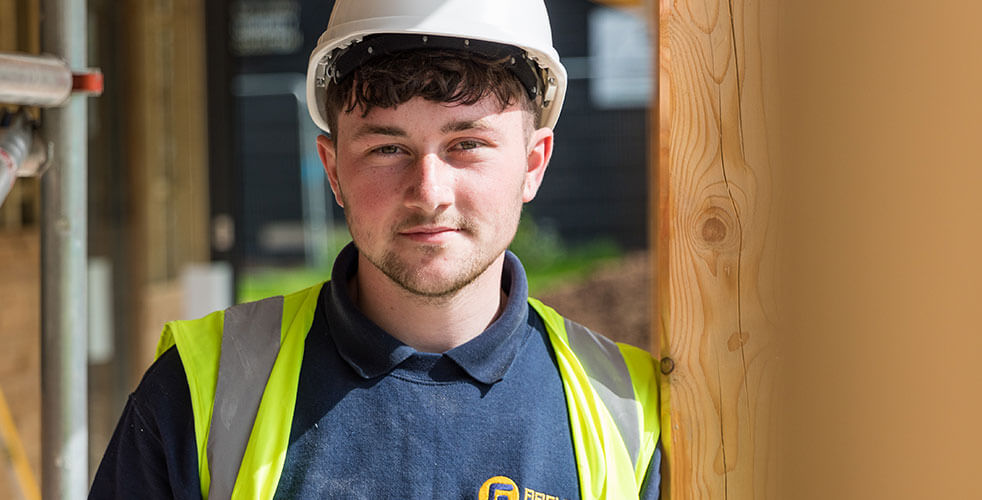 What our students think?
I would highly recommend any business to take on an apprentice to benefit future generations. As a former apprentice, I really value the apprenticeship scheme and recognise the importance of offering real life, hands on experiences for new apprentices. I have employed two apprentices who have both been very hard working and dedicated to the... Read more >
"My Grandad was a carpenter and so from a young age I have always wanted to be a carpenter too. I thought doing an apprenticeship was the best way to get into the trade. If you prefer to be hands on then this course, or any construction course, is perfect, as you are active all... Read more >
Level: Level 3
Duration: 24 months

Level: Level 4
Duration: 24 months

Level: Level 4
Duration: 24 months