Civil Engineering – Higher Apprenticeship
This Higher Apprenticeship is for those who currently hold a HNC in Civil Engineering and wish to progress and upgrade their qualification to an HND.
Course Type Apprenticeship
Subject Area Construction and Trades
Qualification Higher National Diploma (HND)
Study Mode:

Full Time Only

Course Level Level 5
Location Construction Centre
Course Length Up to 24 months
Overview

A Civil Engineering Apprentice will provide technical support to engineers and other construction professionals. You will be required to have a broad skills base to work in areas which include sustainable construction, structural integrity, geotechnics, materials, tunneling, marine and coastal engineering, water, waste management, flood management, transportation and power. As a level 4 apprentice, you will also take on more responsibility within your workplace, taking charge of your own projects and sometimes leading others that are less experienced.

Topics include:

Complete group projects in the construction industry to develop leadership and team-working skills
Learn about specific civil engineering technology
Learn how to design principles and application for construction and the built environment
Understand the science and materials used in construction and the built environment
Develop your skills in applied mathematics for construction and the built environment
Learn about engineering geology and soil mechanics
Understand structural analysis and design
Develop your knowledge in it site surveying procedures for construction and the built environment

Example job roles include: Lead Civil Engineer, Project Manager.

You will achieve:

NVQ Construction and Supervision
ITNC Level 4 Civil Engineering
If required: Functional Skills (English, Maths)

Next steps… Some Apprentices go straight into employment in the construction industry.

Entry Requirements

Every employer is different and therefore the entry requirements can vary. As a guide you ideally need GCSE grade 4 or above in English and Maths. However, we will work with you and provide additional support in order to help you achieve the functional skills element or GCSE requirements of the Apprenticeship. Support can be delivered either prior to your Apprenticeship via a traineeship or during the delivery of your programme. You must have a HNC in Civil Engineering at grade Merit.

Facilities

A well-equipped Construction Training Centre.
Have a question?

If you have questions or would like to speak to someone, our team of Customer Service Advisers can help answer your questions or direct your enquiry to the correct team.
Speak to us today on 01392 400500 or email info@exe-coll.ac.uk.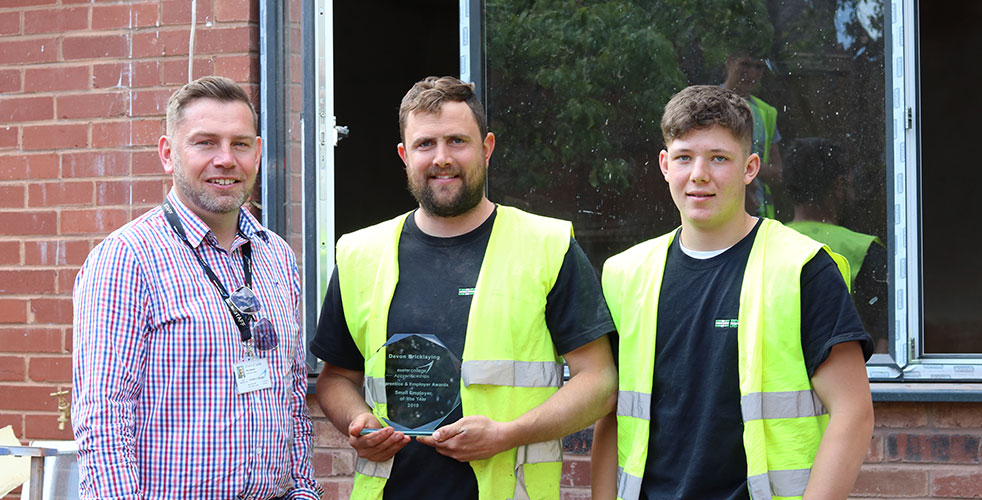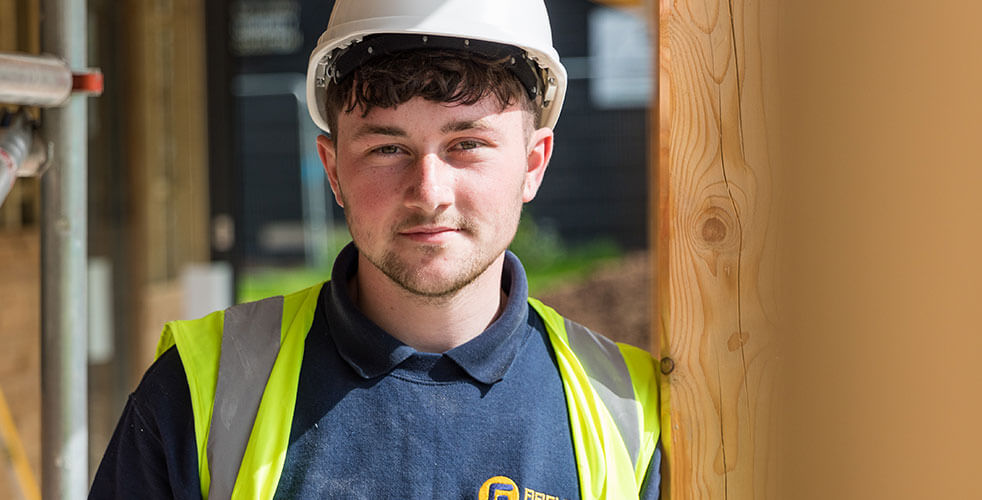 What our students think?
I would highly recommend any business to take on an apprentice to benefit future generations. As a former apprentice, I really value the apprenticeship scheme and recognise the importance of offering real life, hands on experiences for new apprentices. I have employed two apprentices who have both been very hard working and dedicated to the... Read more >
"My Grandad was a carpenter and so from a young age I have always wanted to be a carpenter too. I thought doing an apprenticeship was the best way to get into the trade. If you prefer to be hands on then this course, or any construction course, is perfect, as you are active all... Read more >
Level: Level 3
Duration: Up to 30 months.

Level: Level 3
Duration: Up to 12 months

Level: Level 4
Duration: Up to 24 Months