Bricklaying – Intermediate Apprenticeship
The Intermediate Apprenticeship offers a practical approach and a solid platform for anyone wishing to develop a career in bricklaying and masonry.
Course Type Apprenticeship
Subject Area Construction and Trades
Qualification Apprenticeship
Study Mode:

Block Weeks

Course Level Level 2
Location Construction Centre
Course Length Up to 24 Months
Overview

A Bricklaying Apprentice will be laying bricks, blocks and other types of building components in mortar to construct and repair walls, foundations, partitions, arches and other structures. You may also refurbish brickwork and masonry on restoration projects.

Topics include:

Learning how to determine quality and quantities of building material, including mix ratios of mortar and concrete
How to set out and build brickwork, including simple arches and surrounding brickwork
Learning how to communicate in a clear, articulate and appropriate manner with clients and team members, ensuring clarity
Knowledge of buildings from different eras and construction methods
Knowledge of Health and Safety, hazards, current regulations and legislation
The importance of thermal qualities, airtightness and ventilation to buildings

You will achieve:

IFA Level 2 Bricklaying Apprenticeship
End Point Assessment
If required: Functional Skills (English, Maths)

Next steps: Employment as a bricklayer within the construction industry.

Entry Requirements

Every employer is different and therefore the entry requirements can vary. As a guide, you ideally need GCSE grade 4 in English and Maths. However, we will work with you and provide  additional support to help you achieve their requirements, either prior to your Apprenticeship or during the delivery of your programme. An interest in the industry is essential.

Facilities

Trade specific classroom
Fully equipped wood machine shop
Practical bench and site workshops
Learning resource centre
Café

Additional Costs

At the start of your course you may need to buy some one off basic equipment, tools and textbooks. Your own pair of safety boots is required.
Have a question?

If you have questions or would like to speak to someone, our team of Customer Service Advisers can help answer your questions or direct your enquiry to the correct team.
Speak to us today on 01392 400500 or send us a message using our contact form: www.exe-coll.ac.uk/contact.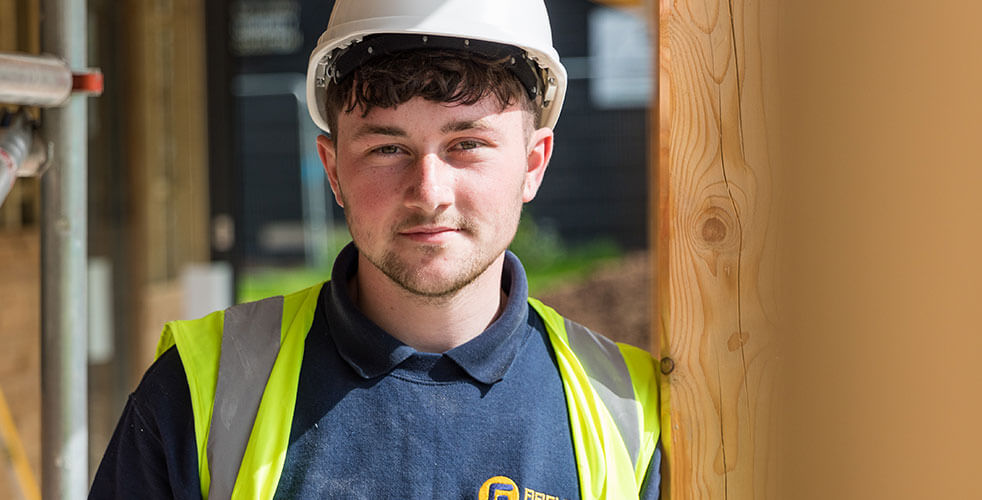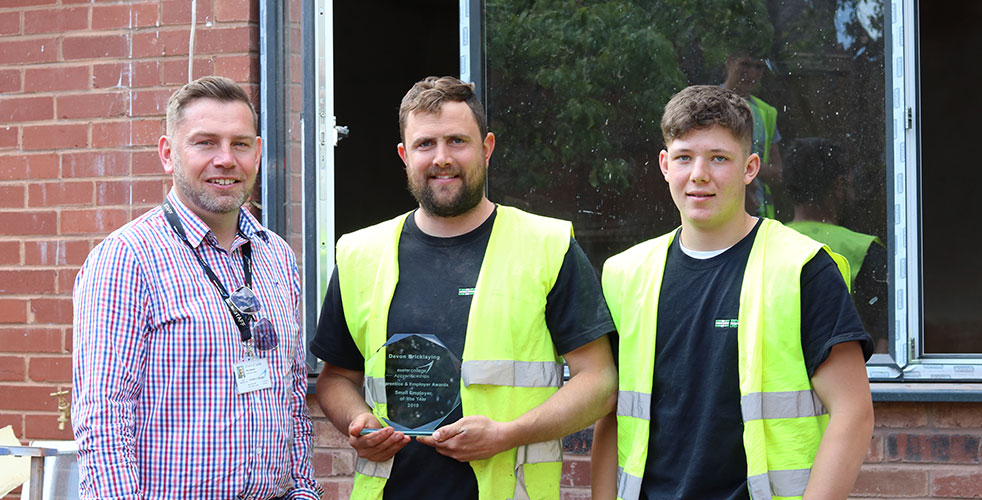 What our students think?
"My Grandad was a carpenter and so from a young age I have always wanted to be a carpenter too. I thought doing an apprenticeship was the best way to get into the trade. If you prefer to be hands on then this course, or any construction course, is perfect, as you are active all... Read more >
I would highly recommend any business to take on an apprentice to benefit future generations. As a former apprentice, I really value the apprenticeship scheme and recognise the importance of offering real life, hands on experiences for new apprentices. I have employed two apprentices who have both been very hard working and dedicated to the... Read more >
Level: Level 3
Duration: Up to 36 months

Level: Level 2
Duration: Up to 24 Months.