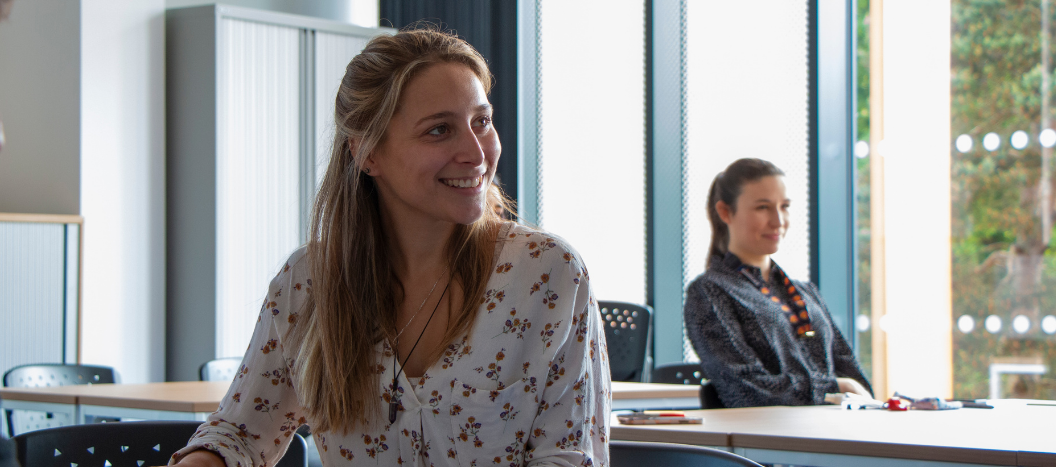 Take the leap and get into teaching
Been thinking about getting into teaching? Harry Faint, Media and Performing Arts Programme Leader at Exeter College says; "Do it. Regardless of whether teaching is your forever career or just a step, it will unlock so much for you."
The Postgraduate Certificate in Education (PGCE) is available to study at Exeter College and with government bursaries available for people looking to get into Further Education (FE) teacher training for 2022-23, now is the perfect time to take the leap and apply.
Harry continues; "I loved the course because of my mentors and the people studying alongside me. It gave me supportive, tangible, on the job experience, but with the space to develop and make mistakes."
The PGCE is a level 6/7 programme for those who wish to enter the profession in a full teaching role in post-16 education and training. This programme is studied over one-year, full time and contributes to professional formation QTLS status. The course runs for five days a week from September to June.
Over the last four years, Exeter College has employed upwards of 75% of its PGCE trainees in a range of roles across the college, both part-time and full-time.
Ellie is currently studying for the PGCE, she said; "The level of support I have received from Exeter College, both the Teacher Education team and my faculty, has been phenomenal. It has been an extremely positive experience so far. I have felt encouraged to express my own personality through teaching instead of being taught to teach only one way which I think is really special."
Before studying the PGCE course, Ellie studied for a BA (Hons) English Language and Literature with the Open University whilst being a full-time parent to three children. She then went on to complete a full academic year as a learning coach in a secondary school.
She goes on to say; "The things that drew me to the PGCE course that Exeter College provides were that it was convenient for commuting purposes, it offered on site placements that are conducive to your specialism and that the course is overseen and accredited by the University of Exeter.
"If someone said to me that they were thinking about going into teaching I would say go for it! You need to be driven, have empathy and patience and be prepared to work extremely hard but the rewards are so worth it. Seeing those little lightbulb moments in your learners' eyes and seeing their successes are the most rewarding and amazing experiences."
The bursaries, available for the 2022 to 2023 academic year, are awarded to trainees based on their relevant qualifications or professional experience, and their intention to teach a designated priority subject in the FE sector.
To find out more about the PGCE and the funding options available, visit the next Adult and Higher Education Open Event at Exeter College on Wednesday 6 April or contact the Adult Advice Team on 01392 400170 or email adultadvice@exe-coll.ac.uk.