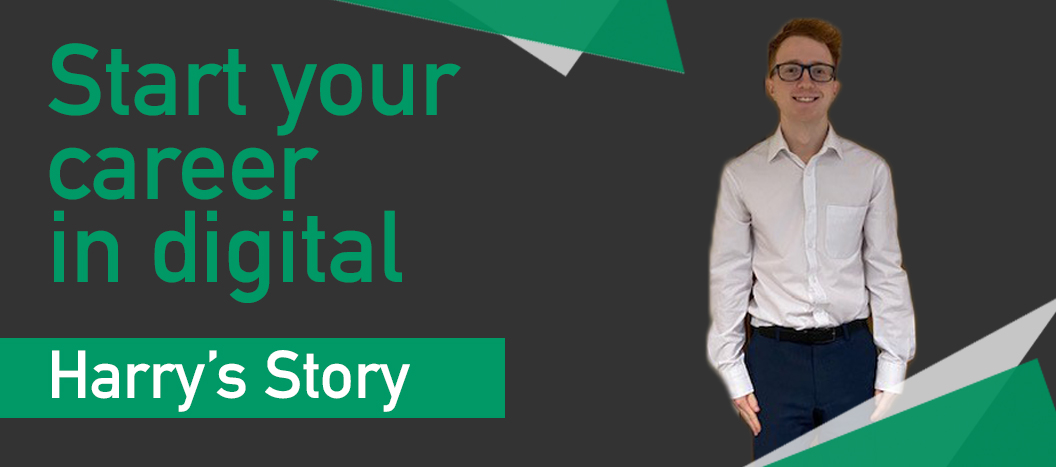 "I didn't know what I wanted to do, then I found digital marketing"
Harry Dunn was in the same situation a lot of people reach at some point in their life. Whether it's moving between school to college, stuck between jobs as an adult or wanting to move on from a current job, Harry didn't know what he wanted to do.
Having completed a single year with a local sixth form, Harry knew he wanted a change. That's when he arrived at Exeter College.
"I was definitely a student who didn't really know what they wanted to do," said Harry, who's now 20.
"Like a lot of people, I just kind of carried on in education as it seemed like the best thing to do. But then I came to Exeter College and started by doing a Level 3 BTEC in Business and Marketing."
The two-year course ignited a passion for marketing in Harry, and specifically digital marketing. Following the course, he made the decision to continue his studies with Exeter College, but this time in the form of a Digital Marketing Apprenticeship.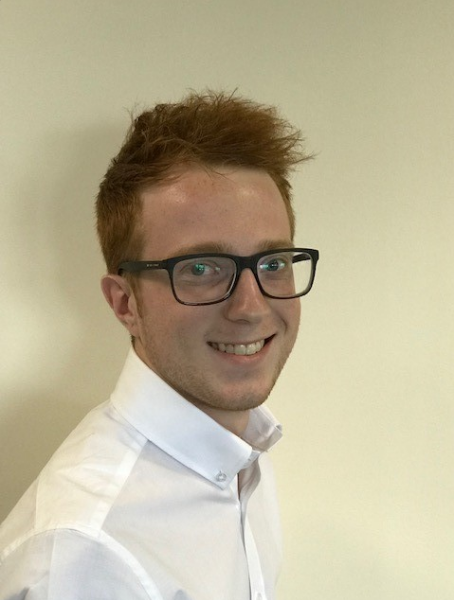 Harry, from Exmouth, said, "I decided to go straight in to the Apprenticeship as I really wanted to get some experience and get paid at the same time."
Digital marketing and advertising agency Search4Local, one of the fastest-growing agencies in the country, was where Harry would undertake the majority of his Apprenticeship, with a day a week spent learning new digital marketing techniques in college.
"My Apprenticeship with Search4Local was great. They work on web design, SEO, Google Ads and social media campaigns and that was everything that interested me from my BTEC qualification.
"Being with Search4Local and Exeter College worked really well. Because I had that mix of workplace and college, I was able to take new things into each area and they definitely complemented each other really well."
Such was Harry's passion for marketing, his Apprenticeship, which would normally take around 18 months to undertake, was completed in just 13 months as Harry passed with a Merit.
As Harry's Apprenticeship drew to a close, he knew he wanted to stay on at Search4Local, the company that had helped him develop his skills. Fortunately, they wanted to keep him and Harry is now a fully-fledged employee at the Exeter-based agency, providing expert digital marketing advice to companies all around the country.
So, from being a 16-year-old who didn't know what he wanted to do, Harry now holds a full time role in an industry he's truly passionate about.
But just why did he take to digital marketing in the way that he did?
"I've always been interested in how marketing works. You see it on TV, you see it in the street and I've always been curious in how that works in consumers' minds and makes them want to go and buy something," said Harry.
"I've always liked technology and in digital marketing you get to embrace that and make an impact in helping businesses succeed.
"I'd definitely recommend people finding out more about digital marketing, and I know I loved my Apprenticeship."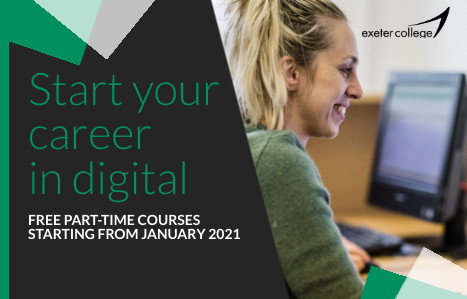 ADULT LEARNERS: LEARN DIGITAL SKILLS – FOR FREE
Start your career in digital with a free course with Exeter College. These part-time courses are available for adult learners (19+) and specialisms are available in Digital Marketing, Business Data Analytics and Software Development.
SCHOOL LEAVERS: FIND OUT MORE ABOUT DIGITAL MARKETING
View the course page for the Level 3 BTEC in Business and Marketing.
View the course page for the Digital Marketing Apprenticeship.
Find out more about Apprenticeships with Exeter College.