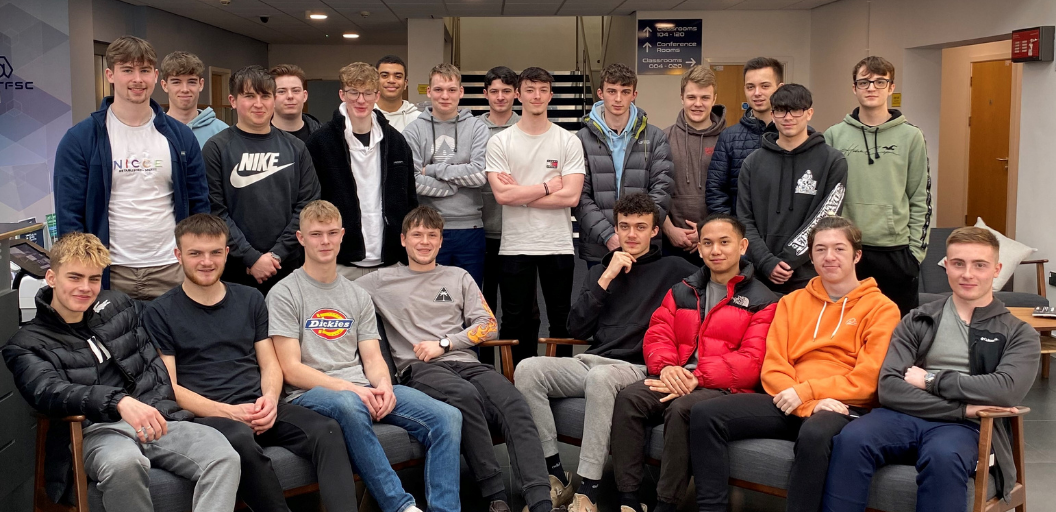 Exeter College Students to Study at World-Leading Aeronautical University in Florida
Exeter College is delighted to have secured government funding to be able to offer students studying the National Diploma in Aeronautical Engineering the chance to learn at a world-leading university in Florida.
The Embry-Riddle Aeronautical University is a specialised Aeronautical University based in Florida with several campuses across the globe. The university offers associate, bachelor's, master's and PhD degree programmes in arts, sciences, aviation, business, and engineering.
This summer Exeter College students will have ten days to fully immerse themselves in university life and participate in core learning activities linked to aviation.
Josh Rodgers is studying the BTEC National Diploma in Aeronautical Engineering. He said:
"We are all really excited about the visit to Embry Riddle University in June, it's an amazing opportunity to further my knowledge in aerospace engineering and have the experience of a lifetime!"
Students will be trained by world-class aviation teachers, global leaders in their profession, and learn specific skills and knowledge in drone technology, alternative fuels and future flight technologies.
Students will also be given the opportunity to apply the theory they have already learned in the classroom to real-life scenarios. This experience will improve their employability and career prospects, having developed their skill set in an aeronautical industry placement.
Director of Apprenticeships and Employer Engagement at Exeter College, Mike Blakeley said:
"This visit will give our Aeronautical Engineering students the unique opportunity to build on their learning. Embry-Riddle equips students with the skills to solve even the most complex challenges in design, propulsion, and systems for aircraft and/or spacecraft. By learning in a new cultural and geographical context, students will be exposed to new ideas and different learning styles and methods from a highly prestigious institute."
This trip has been made possible by The Turing Scheme. The Turing Scheme is the UK government's scheme to provide funding for international opportunities in education and training across the world. It supports UK teaching and training organisations to offer their learners life-changing experiences to study or work abroad.
Find out more about this course and other Engineering courses at the next Exeter College Open Event on 28 April 2022.