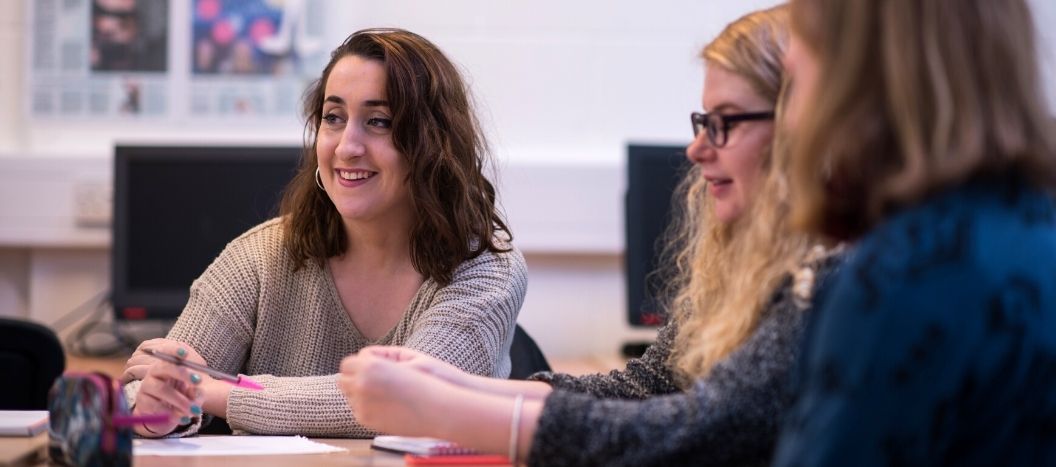 Exceptional Results for Exeter College Access to Higher Education Students
Exeter College's truly exceptional summer of results has continued with the stunning success of their Access to Higher Education (HE) students, who are celebrating a huge 96% achievement rate.
The results mean that the vast majority of students on an Access to HE course at Exeter College now have the skills and qualifications to move on to fully-fledged degree level studies at universities throughout the UK.
"They truly deserve these incredible results, and I can't wait to see what they'll all go on to achieve next,"

Lucinda Sanders, Exeter College Director of Adult Learning
The outstanding results follow the news earlier this summer that the College's International Baccalaureate students achieved a 100% pass rate. Over a third of students achieved more than 40 points, putting them in the top 5-10% of students in the entire world.
For many adult learners, an Access to HE course is a route into a higher level of study for those who don't hold many formal qualifications or don't meet the current entry requirements for university level education. Having completed their Access course at Exeter College, this cohort of students can now go on to make applications to study at universities, safe in the knowledge they have the required qualifications to make a successful application.
Exeter College Director of Adult Learning Lucinda Sanders said, "It's hugely satisfying to see the success of our Access students, especially during what has been a unique academic year for their studies with the COVID-19 pandemic.
"I'm thrilled that they're celebrating their achievements in their courses. It will certainly unlock their future ambitions when it comes to university level study.
"It was great seeing the way students and staff adapted to the pandemic to continue teaching and learning at an incredibly high level during difficult circumstances. I want to thank all our teaching staff and students for taking to the new way of working so well. They truly deserve these incredible results, and I can't wait to see what they'll all go on to achieve next."
Exeter College Access to Healthcare student Amy Mulvihill, 20, achieved an incredible 45 distinctions, giving her the grade profile to be accepted to study Midwifery at the University of Southampton.
"I'm so happy that I've got the results to go on to study at university. When I last studied, I just missed out on what I needed to get in, so I'm really pleased that I've got what I wanted."
The student from Exmouth wanted to pay tribute to the Exeter College lecturers that supported her during her year-long programme of study.
"From the start, they found out about our entry requirements for where we all wanted to study and what we wanted to do at university. This meant they could support each of us in the right way for what we wanted to go on to study in the future, and that definitely made it all easier to understand and relevant to our interests.
"It has been an enjoyable and sometimes intense year, but everyone is really supportive. Someone is always there to help you if you need them."
Find out about former Access to Higher Education student Anna Grayson, who used her Art and Design course to become a fully-fledged artist.
Find out about Access to Higher Education with Exeter College.
Discover Exeter College's wide range of courses for adult learners.