Certificate in Education (CertEd)
The Cert Ed is the required qualification for those who are already in a full teaching role in the post-16 education and training sector but who do not yet have a full teaching qualification.
Please note, this is not for teaching in schools, it is for teaching in Further Education (FE) colleges and in industry.
Course Information
Course Type Adult - Professional
Subject Area Education and Childcare - HTE
Qualification CertEd
Study Mode:

Part Time Only

Course Level Level 4/5
Location Hele Road Centre
Course Length 2 years part time
Start Date September Yearly
Times Four hours a week (one morning or afternoon)
Fee £3898 per year (two years)
Course Code n/a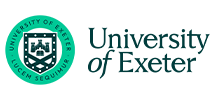 Overview

This Level 4/5 programme is for those who are already in a full teaching role in the post-16 education and training sector but who do not yet have a full teaching qualification. The next course starts on Tuesday 20th September 2023. This programme is studied over two years, one morning a week. Once you have completed the course, you may choose to complete professional formation and gain QTLS status. You will study four 30 credit modules and each module submission is assessed by a 5,500 word assignment. You will also maintain evidence of your practical teaching experiences and reflections within a Teaching File.

You will study four modules:

1 module at Level 4:

Learning, Teaching and Assessment

3 modules at Level 5:

Theories of Learning and Managing Behaviour
Curriculum and Society
Wider Practice and Professional Development

You will gain theoretical and practical knowledge about the role of the teacher/trainer in the post-16 sector. You will have classroom and academic support from your Cert Ed tutor and you will also develop your practical skills in your subject area with the support of a mentor in your workplace. Within the taught sessions you will meet a range of trainee teachers from other subject areas and will share experiences, skills and knowledge. You will refine how you plan, deliver and assess learners in your subject area with a focus on active and inclusive learning. You will also study curriculum design and how to reflect on and develop your own practice. You will be assessed on your practical teaching skills through tutor and mentor observations and on your academic skills through a portfolio of extended written work built up throughout the course.

You could progress to further teaching roles in FE colleges, learning and development roles in industry, roles in alternative and specialist education and training providers.

Information on funding can be found at www.gov.uk/teacher-training-funding

Please click here to view the Programme Handbook: Teacher Education Programme Handbook

Watch this video to learn more about the PGCE and Cert Ed courses available at Exeter College.

If you have any queries please contact the Adult Advice Team on 01392 400170 or email adultadvice@exe-coll.ac.uk

Entry Requirements

All candidates must have:

Level 3 qualification (or equivalent) relevant to the subject the student is planning to teach and/or relevant experience of the subject
English qualification at Level 2 (GCSE grade C/4 or above, or equivalent)
Maths qualification at Level 1 (GCSE Grade E or above)
Good digital/ICT skills
Fit to teach (confirmed by DBS clearance at Enhanced Level, Occupational Health questionnaire and suitable references)

You will already be working in the post-16 education and skills sector as a teacher/trainer. This is an "in-service" teacher training course.

Facilities

You will have access to the college Learning Resource Centres. There are refectories in all main buildings, plus the @34 restaurant and take-away facility.  There is a student shop and Student Unions at both the College and University. There is advice and support for students via the Adult Advice office in the dedicated adult and Digital and Data building ​at the Hele Road main site. You will also have access to the University of Exeter study and leisure facilities across all their campuses.

Additional Costs

Although course textbooks are available in the college library, you may wish to buy textbooks during the course. Students will be provided with reading lists for each module. You will need to bring pen, paper or laptop to use within lessons.
Have a question?

If you have questions or would like to speak to someone, our team of Customer Service Advisers can help answer your questions or direct your enquiry to the correct team.
Speak to us today on 01392 400500 or send us a message using our contact form: www.exe-coll.ac.uk/contact.
What our students think?
"After many years working in Law, I was given an opportunity to teach Law A Level. This is something the College is sponsoring me through on the CertEd, so that I have a teaching qualification as well.  We learn how important it is to bring active learning into the classroom, and we do a lot of... Read more >
Level: Level 6/7
Duration: 1 year full time

Level: Level 4
Duration: 30 weeks

Level: Level 4
Duration: 52 weeks