Award in Internal Quality Assurance of Assessment Processes and Practice
Course Information
Course Type Adult - Professional
Subject Area Education and Childcare - HTE
Qualification City & Guilds Award
Study Mode:

Part Time Only

Course Level Level 4
Location Future Skills Centre
Course Length 30 weeks
Start Date 18-Jan-24
End Date 27-Jun-24
Day Thursday
Times 09:30-12:30
Fee £800
Reduced Fee
Course Code P4PAIQP0/3/1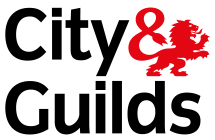 Overview

Designed for practitioners who conduct internal quality assurance of the assessment process from within a centre or organisation, by sample planning, monitoring and advising on the practice of assessors. The course will equip you with skills, knowledge and behaviours to enable high level of performance in your role as an internal quality assurer.

You need to have been a practicing assessor for a minimum of 1 year and want to develop your quality assurance role. The course lasts for up to two months and we use an online portfolio system which is accessible to you 24/7.  We aim to provide taught sessions to support you with your assignment work and a nominated assessor to guide you through the practical component of the course.

Interviews to be held on an individual basis
This Qualification will be delivered over 1 day for the Knowledge element and assessed up to 4 months

What topics will I study?
Unit 401 is knowledge based and you will complete an online induction module along with assignment work.
Unit 402 is a practical one and you will be observed by your assessor, provide witness testimonies and complete professional discussion and produce real working evidence.
You will gain legislative and practical knowledge about the role of the Internal Quality Assurer. You will quality assure a minimum of two assessors with two learners in your vocational area, work with a mentor/2nd line IQA who will monitor your decisions, and activity in planning and carrying out a range of activity to risk assure the qualifications/ standards/skills in your subject area and will share experiences, skills and knowledge. You will also research vocational and professional development opportunities and reflect on their impact on developing your own practice.

Entry Requirements

All candidates must have:

TAQA Assessor Qualification (or /A1/D32,D33 equivalent)
Have 1 year minimum experience of Assessing
Vocational qualifications (minimum level 3 or equivalent)
Grade C or above in GCSE English (or equivalent)
Grade C or above in GCSE Math's (or equivalent)
ICT skills
DBS check

What can the course lead on to?
On successful completion of this course, you could move directly into a role as an Internal Quality Assurer.

Facilities

You will have access to a learning resource centre with computer access in the college.

There are refectories, Coffee bars plus the @34 restaurant facility.  There is a Student Union at the College and advice and support via the student progressions team.

Additional Costs

Candidates must also provide and pay for their own DBS check if they don't already have one.
Have a question?

If you have questions or would like to speak to someone, our team of Customer Service Advisers can help answer your questions or direct your enquiry to the correct team.
Speak to us today on 01392 400500 or send us a message using our contact form: www.exe-coll.ac.uk/contact.
What our students think?
"After many years working in Law, I was given an opportunity to teach Law A Level. This is something the College is sponsoring me through on the CertEd, so that I have a teaching qualification as well.  We learn how important it is to bring active learning into the classroom, and we do a lot of... Read more >
Level: Level 4/5
Duration: 2 years part time

Level: Level 6/7
Duration: 1 year full time

Level: Level 4
Duration: 52 weeks