Plumbing – Level 2
You can be sure of meeting industry standards for basic plumbing if you study this Level 2 course.
Course Information
Course Type School Leaver
Subject Area Construction and the Built Environment
Qualification Technical Certificate
Study Mode:

Full Time Only

Course Level Level 2
Location Construction Centre
Course Length 1 year
Overview

You can be sure of meeting industry standards for basic plumbing if you study this course.

On this course you will cover:  

Health and

 

s

afety and 

i

ndustry 

p

ractices 

 

Plumbing

p

rocesses 

 

Electrical and

s

cientific 

p

rinciples 

 

Cold

w

ater 

 

Hot

w

ater 

 

Central

h

eating 

 

Sanitation and

d

rainage 

 

 You will be assessed through online exams and an end point practical exam. There is a requirement to undertake some work experience and employer engagement. 

Choose this course if… you would like to learn about the installation and maintenance of basic plumbing systems and to develop skills such as installing piping for water and drainage and fitting bathrooms.  

Progression and careers: On completion, you could progress onto the Level 3 Plumbing and Heating Technician Standard Apprenticeship in Phase 2. An Apprenticeship will require you to find an employer (which the College can support with) and pass both English and Maths either before enrolling or during your Apprenticeship via Functional Skills English and Maths qualifications. You will be required to demonstrate that you are enthusiastic and committed to succeeding.  

Entry Requirements

Grade 4 in Maths essential and grade 4 in English desired (grade 3 is minimum for English). You will be required to study English alongside your course if you don't have a 4.

Facilities

Specialist plumbing workshops
Learning Resource Centre
Refectory
IT suite
Gas training and assessment centre
End point assessment centre

Additional Costs

You will need to be equipped with basic stationery for all your sessions. You will need to have your own overalls and safety boots- advice will be given at interview. If you are required to purchase a subject specific course book you will be advised either at interview or at the start of the course. There is a non-refundable Workshop Fee of £35 per full time student per year. This will contribute towards the cost of tools for use in the workshop so that you do not need to provide your own.
Have a question?

If you have questions or would like to speak to someone, our team of Customer Service Advisers can help answer your questions or direct your enquiry to the correct team.
Speak to us today on 01392 400500 or send us a message using our contact form: www.exe-coll.ac.uk/contact.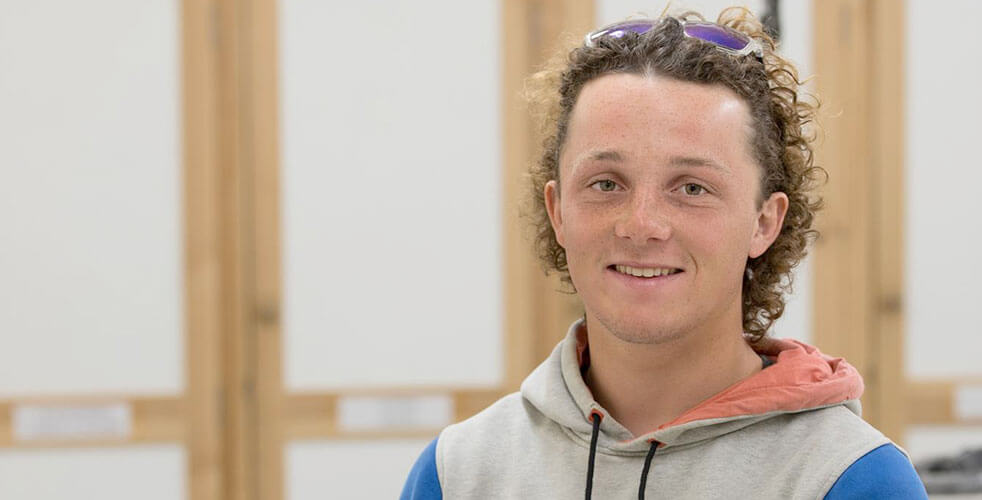 What our students think?
"The atmosphere has been really good, I have learned a lot whilst I've been here. I have really enjoyed it because I've learnt a lot of practical skills. The staff have been really supportive in everything I've done. My tutor has been really supportive when I'm trying to complete assignments and get things done on... Read more >
Level: Level 2
Duration: 1 year

Level: Level 2
Duration: 1 year

Level: Level 2
Duration: 1 year