Law
Law is a fascinating and challenging A Level that provides a fantastic insight into what it would be like to study Law at undergraduate level.
Course Information
Course Type School Leaver
Subject Area Humanities
Qualification A Level 🧩
Study Mode:

Full Time Only

Course Level Level 3
Course Length 2 years

Overview

Any A Level subjects can be combined. A Levels can also be studied alongside a BTEC Level 3 Certificate.

You will study an AS Level in the first year of this course.

Law is a fascinating and challenging A Level that provides a fantastic insight into what it would be like to study Law at undergraduate level. It also provides a general introduction to the legal system and law making.

This course is ideal if you are interested in pursuing further study or a career in the legal sector. It is also a fascinating course if you are interested in current affairs and want to develop your understanding of them and why the law deals with things in certain ways.

The final A Level qualification will be achieved by completing three examinations at the end of the two year course. However, all learners are given the opportunity to also gain an AS Level at the end of their first year by sitting two 1 hour 30 minute examinations to help you to know that this is the right course for you.

What topics will I study?

The nature of Law and the English legal system
Criminal Law including fatal and non-fatal offences
Law of tort including negligence and nuisance
Human rights

You will:

Consider key legal values such as human rights and morality
Study the foundations of the English legal system
Understand tort law and human rights
Study and apply criminal law such as fatal and non-fatal offences
Visit local magistrates and courts, also you will hear from guest speakers
Be taught by law specialists with excellent contacts in local law firms
Learn through group discussion and practical problem solving as well as in lectures and studying written materials

This course goes particularly well with subjects such as English and History. The course content also links well with Politics, Psychology and Sociology.

Next steps: This course is excellent preparation for a Law degree or other Humanities related degrees. Further professional training can lead to qualification as a barrister or solicitor. Students may also progress to Apprenticeships in the legal sector.

Entry Requirements

Standard entry requirements: Eight GCSEs at grade 4 or above (including English Language and Maths).

Facilities

Subject bespoke LRC support, compute suite and iPads for research, lecture theatre.

Additional Costs

There are some costs of materials and resources.
Have a question?

If you have questions or would like to speak to someone, our team of Customer Service Advisers can help answer your questions or direct your enquiry to the correct team.
Speak to us today on 01392 400500 or email info@exe-coll.ac.uk.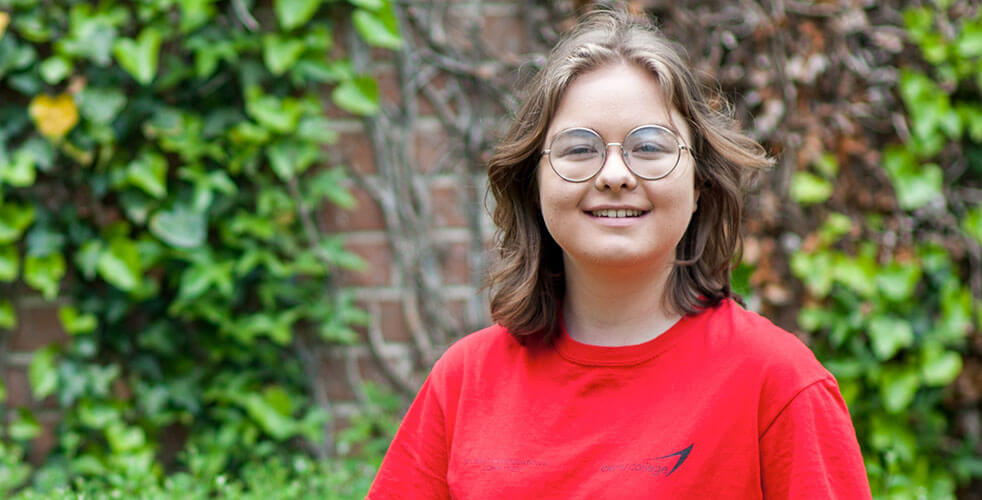 What our students think?
"I decided to join the SRC because I wanted to make a difference, and to help ensure that the college is a place where all students want to be, whether studying a BTEC, A Levels, IB or more. Because the SRC is separate from the college, it allows us to work with college leaders to... Read more >