Economics
Economics relates to every aspect of our lives, from the decisions individuals make to the policies of governments.
Course Information
Course Type School Leaver
Subject Area Humanities
Qualification A Level 🧩
Study Mode:

Full Time Only

Course Level Level 3
Location Hele Road Centre
Course Length 2 years

Overview

This course is combined with A Levels and/or BTEC Certificates. It goes particularly well with Mathematics, Geography, Social Sciences and History.

You will study an AS Level in the first year of this course.

Economics is about choice and the impact of our choices on each other. It is an extremely valuable A Level as it relates to every aspect of our lives, from the decisions we make as individuals or families to the structures created by governments and firms.

This course is ideal if you enjoy debating economic issues such as inequality, immigration and how we should pay for healthcare, using and interpreting data to analyse economic problems, discussing alternative courses of action, keeping up to date with national and international trends.

The final A Level qualification will be achieved by completing three examinations at the end of the two year course. However, all learners are given the opportunity to also gain an AS Level at the end of their first year to help you to know that this is the right course for you.

What topics will I study?

Introduction to markets and market failure
The UK economy – performance and policies
Business behaviour and the labour market
A global perspective of economic systems

You will:

Develop a deep knowledge of economic forces and an understanding of how they shape the world around us
Gain an understanding of the economics that lie behind front page news stories, from Brexit to the Cornish pasty tax
Look at the UK economy- its performance and policies
Consider subjects such as inflation, growth, unemployment and foreign trade
Study business behaviour and the labour market
Have the opportunity to take part in study trips, attend conferences and visit organisations

Next steps: Economics is excellent preparation for an Economics degree or a degree in subjects such as business studies, social sciences, history or engineering. Possible career choices for A Level economics students include Apprenticeships in accountancy, stock broking, banking and finance.

Entry Requirements

Standard entry requirements: You will need eight GCSEs at grade 4 or above (including English Language and Maths at grade 5 or above).

Facilities

Learning Resource Centre support, access to Economics reviews, computer suites and iPads for research, lecture theatre.

Additional Costs

There are some costs of materials and resources.

This further education course is free for all 16-18 year olds who are resident in the UK and the European Economic Area for the last 3 years. (You must be under 19 on 31st August in the calendar year that you start your course). For any fee-related queries or further information, please contact the Advice and Recruitment Team on 01392 400444.
Have a question?

If you have questions or would like to speak to someone, our team of Customer Service Advisers can help answer your questions or direct your enquiry to the correct team.
Speak to us today on 01392 400500 or email info@exe-coll.ac.uk.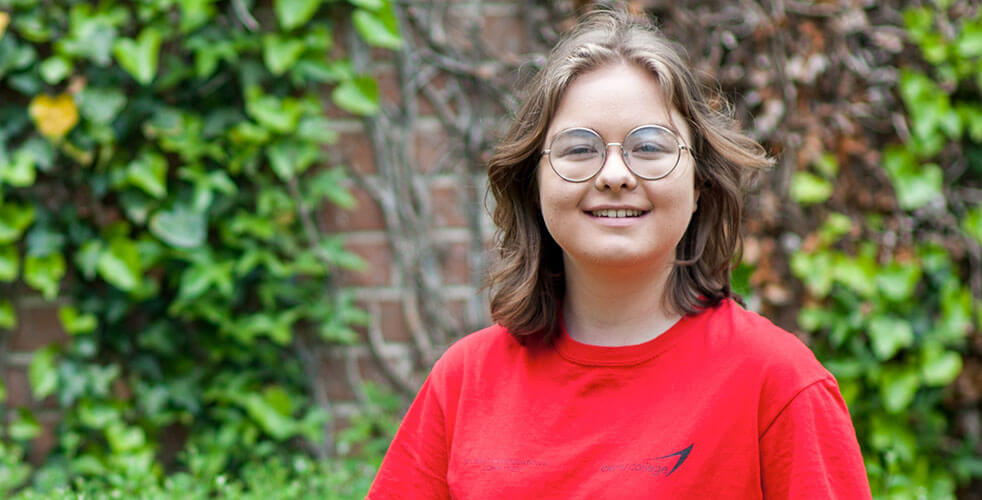 What our students think?
"I decided to join the SRC because I wanted to make a difference, and to help ensure that the college is a place where all students want to be, whether studying a BTEC, A Levels, IB or more. Because the SRC is separate from the college, it allows us to work with college leaders to... Read more >