Business Management (BA Ord)
This programme will give you the professional skills needed to thrive in a business environment and to make a difference.
Course Information
Course Type University Level / Higher Technical Education
Subject Area Business and Administration - HTE
Qualification Bachelor of Arts Ordinary Degree (BA Ord) Top Up
Study Mode:

Full time or Part time

Course Level Level 6
Course Length A one year, full time programme or two year, part time programme.
Start Date September yearly
End Date July Yearly
Fee £7,795 (full time), £3,898 (part time)
Course Code N200 BA/BM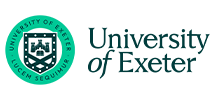 Overview

Do you want to learn relevant skills and knowledge to work in business?
Are you keen to study a broad range of business as well as have the chance to specialise?

This programme will give you the professional skills needed to thrive and make a difference in a business environment. Our team of business specialists will encourage you to delve into the many aspects of business. The content of the programme is realistic and relevant and the knowledge and skills gained will equip you well for the world of work. Our partnership with the University of Exeter, as our awarding body, gives us unparalleled access to the university's online resources, campus clubs, societies and sports teams.

This programme is ideal if you have successfully completed a Business Higher National Diploma (HND) programme or a Foundation Degree in a Business subject. The programme will build upon the skills and knowledge that you have already acquired and enable you to further develop your specialism in areas such as marketing, management and project research.

Subject to qualifying performance you can progress to the University of Exeter Business School for one year to graduate with a BSc Honours degree. Alternatively, many students progress directly into employment at in management positions or progress on to a graduate scheme. The third-year Work-Based Research Project links students directly with employers to study current business issues. Many of the projects have resulted in Summer Placements and Graduate employment.

Please click here to view the Programme Handbook

Teaching will be through a mixture of formal lectures, practical sessions and academic tutorials. You will engage in a series of activities that will be based upon research of relevant publications and case studies, aimed at developing underlying knowledge of conceptual issues and the understanding of current developments. You will be expected to study outside class time. Most modules will be assessed by a mixture of coursework and examinations.

Topics will include:

Sample Core Modules –

Contemporary Issues
Management Decisions
People Management
Work Based Research Project
International Marketing Strategy

Options, subject to student numbers, include: Financial Management, Management Development and Marketing Operations.

Entry Requirements

Students must hold an HND Business qualification or a suitable HND with a merit profile in a business related study area. A foundation degree with a grade profile of 50% or above is also acceptable. GCSE Maths and English is required at grade C (or 4) or above (or equivalent O Level).

Facilities

The course is delivered in the new Digital and Data Centre, located in the city centre. Complete with digital learning laboratories, state-of-the-art IT suites and interactive seminar spaces, learners have access to cutting edge equipment to help prepare them for their next steps. The Degree thrives on the links and interaction with the local business community.

You will have access to a learning resource centre both at Exeter College and at the University of Exeter.

Additional Costs

The purchase of recommended textbooks for the programme. There is an additional expense associated with the optional educational visit each year which will be confirmed once a destination is selected.
Have a question?

If you have questions or would like to speak to someone, our team of Customer Service Advisers can help answer your questions or direct your enquiry to the correct team.
Speak to us today on 01392 400500 or send us a message using our contact form: www.exe-coll.ac.uk/contact.
Level: Level 5
Duration: 12 weeks

Level: Level 5
Duration: 50 weeks

Level: Level 4
Duration: 42 weeks