This course is now called Airline Cabin Crew and Aviation Operations.
Course Information
Course Type School Leaver
Subject Area Travel and Tourism
Qualification Level 2 City & Guilds Diploma and Level 2 Certificate in Aviation Operations on the Ground
Study Mode:

Full Time Only

Course Level Level 2
Location Future Skills Centre
Course Length 1 year
Overview

This course will provide you with the knowledge and skills required to work in the aviation industry, including airline cabin crew and aviation/airport operations.

On this course you will study the following units: 

An Introduction to the Aviation Industry

 

Airline

 Health, Safety and

 Security including First Aid Training

 

Airline Emergency Procedures

 

Crew Room Duties

The Role of Cabin Crew On-board

 

Preparation for Employment in Aviation

 

Airport Safety 

and

 Security

 

Airport Communication

 

Airport Check-i

n Services

You will be assessed by practical assessments and observations, written assignments, group activities and an online multiple-choice exam. Your practical assessments will include aircraft emergency evacuations, firefighting, lifesaving and inflight services. 

Choose this course if…

You enjoy working with members of the public and with other people as part of a team.  As well as a passion for everything aviation, including airport, airlines and aircraft, you need to have a positive attitude, strong work ethic and outgoing personality. If you can see yourself working anti-social hours whilst travelling the world and experiencing different cultures then this is the course for you! 

 Progression and careers:

The course increases your chances of securing a job as a member of airline cabin crew and other careers within the aviation industry such as airport check in and ground staff providing you meet minimum entry requirements. It is designed to provide a route directly into employment, rather than higher education. 

Entry Requirements

Grade 4 in English Language. If you don't have a grade 4 in Maths, you will be required to study for GCSE Maths alongside your course. Plus, you will need four GCSEs at grade 4 or above.

You must be 17 or 18 at the start of your course, have no visible tattoos, good communication skills and enthusiasm, a willingness to complete practical assessments in front of your peers, ability to swim 25 metres unaided and excellent personal presentation and grooming standards and the personal qualities needed for the aviation industry (see website for details). 

This course takes place at both Victoria House and the Future Skills Centre based near Exeter Airport where full cabin crew uniform will be worn to industry standards.

Facilities

You will have access to learning resource centres at college, and you will also study at the Future Skills Centre near Exeter Airport which enables you to use a range of equipment specifically used by airline cabin crew to carry out their daily duties and training. Other teaching at the Victoria House site.

Additional Costs

You will pay for your own stationery and printing costs.
You will go on a number of educational visits and trips during the course to help you with your studies (some of these are optional) at an approximate cost of £300.
Airline cabin crew uniform £140 approx.
Transportation to and from the Future Skills Centre.
Have a question?

If you have questions or would like to speak to someone, our team of Customer Service Advisers can help answer your questions or direct your enquiry to the correct team.
Speak to us today on 01392 400500 or send us a message using our contact form: www.exe-coll.ac.uk/contact.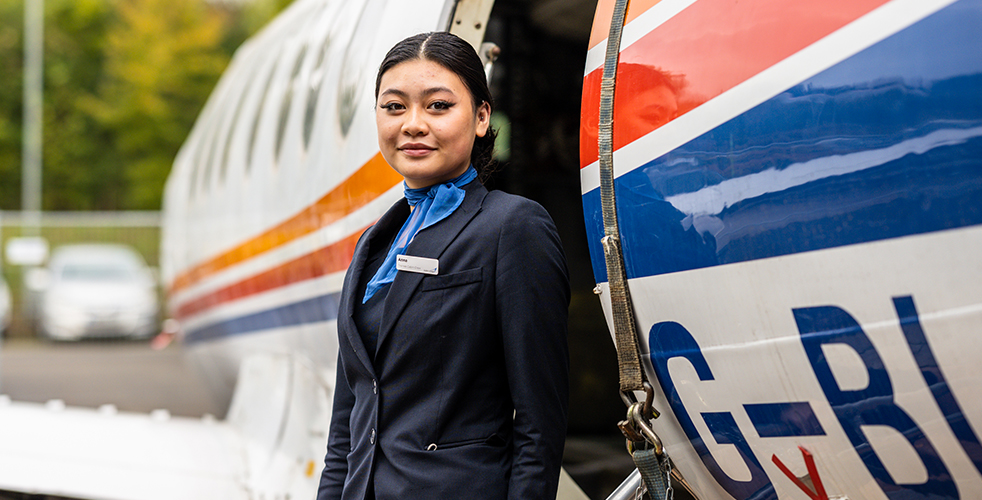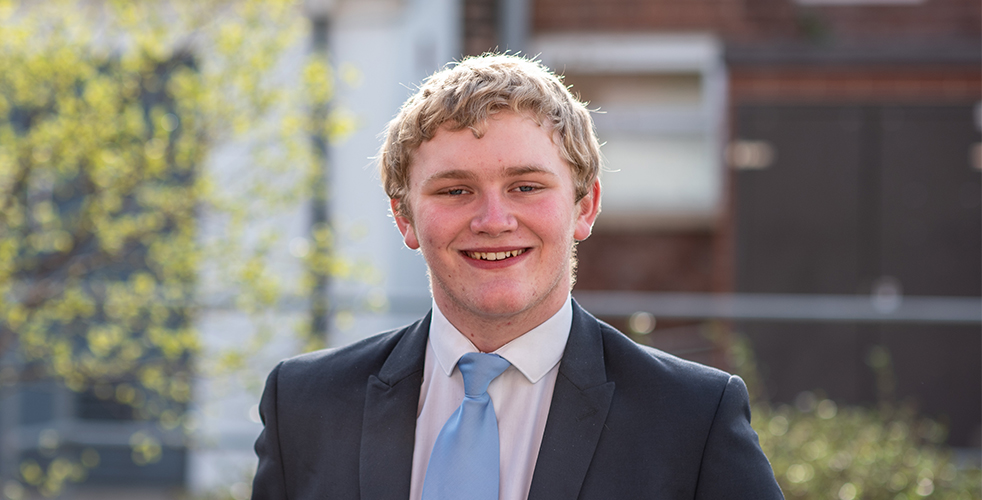 What our students think?
"I chose this course because I go overseas and travel frequently and I have always enjoyed the environment and experience in terms of customer service, so I wanted to give that back and reciprocate it on to customers so they can experience the same thing I did." Read more >
"I decided to study Travel and Tourism because I want to become cabin crew and this course provides the required qualifications that I need to get the job as crew. So far I have found the course challenging but interesting and have loved learning about all the different roles of cabin crew and visiting the Future... Read more >
"We learn a huge range of subjects and skills,  for example this week we have been learning first aid. I have really enjoyed making fantastic friends at college and the teachers have been amazing too. I really love the change from secondary school and the move to independence." Read more >
Level: Level 2
Duration: 1 year

Level: Level 3
Duration: 2 years