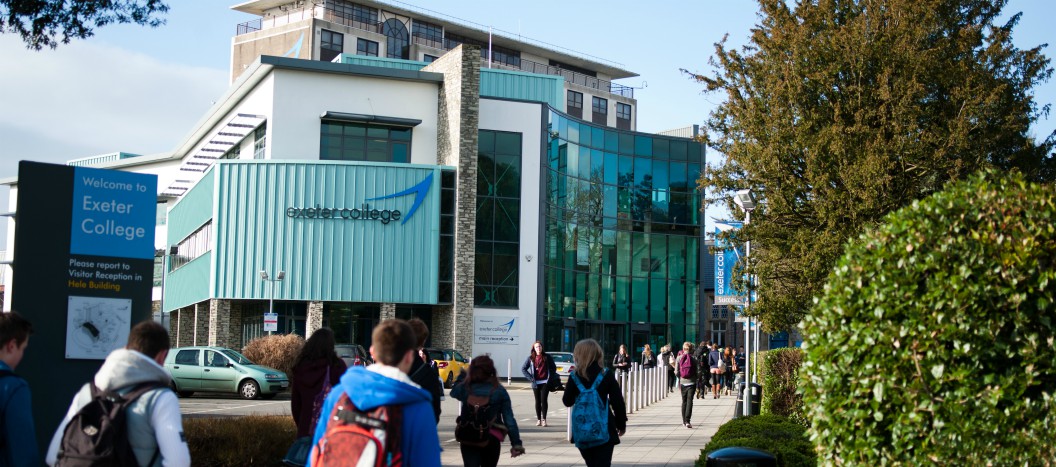 What to Expect at an Exeter College Open Event
Discover what Exeter College has to offer at one of our inspiring Open Events. All learners, regardless of course choice or level of study, get the chance to learn about what it's like to study at an Ofsted Outstanding college at our next Open Event which takes place on Wednesday 20th November 2019, from 5-8pm and you can register here.  
As we prepare to celebrate our 50th year with celebrations throughout 2020, potential students are invited 'behind the curtain' to discover how Exeter College can help get them where they want to go.
At one of our Open Events you get the chance to meet lecturers, learn about different subject routes and see the variety of extra-curricular activities offered as part of our whole person approach to teaching and learning.
Exeter College sites will be open to the public, meaning you have the opportunity to see the fantastic facilities in our Construction Centre, Centre for Creative Industries, Maths and Science Centre and Technology Centre, as well as other college sites.
The Right Course for Your Future
With courses available from Level 1 all the way through to degree level study, Exeter College has something for everyone. Students who are considering options following school can choose to study A Levels, BTECs, Apprenticeships, and, from 2020, the government's brand new T Levels; a technical-based qualification that prepares students for industry with practical skills and knowledge.
At an Exeter College Open Event there are dedicated areas to find out about our different types of courses for all learners, including Apprenticeships, Adult Learning and our University Level Courses.
Travel Options
Distance is no barrier to those interested in studying with us. A subsidised travel scheme is available for eligible students to travel to Exeter by bus or train and a new 16-17 Railcard has just been announced which offers 50% off most rail journeys.
Key Dates
Our all college Open Events for 2020 entry are as follows:
Thursday 17th October 2019, 5-8pm.
Wednesday 20th November 2019, 5-8pm.
Wednesday 15th January 2019, 5-8pm.
Register now for an Open Event to hear more about life at the college as well as receive your event programme by email.
You can also request our new School Leavers' Guide and it will be delivered to your door. It's a great way to find out more about courses and college life before your Open Event.